Da Nang and Khanh Hoa have received support for their casino projects, but Binh Thuan has no support from the Ministry of Finance (MOF).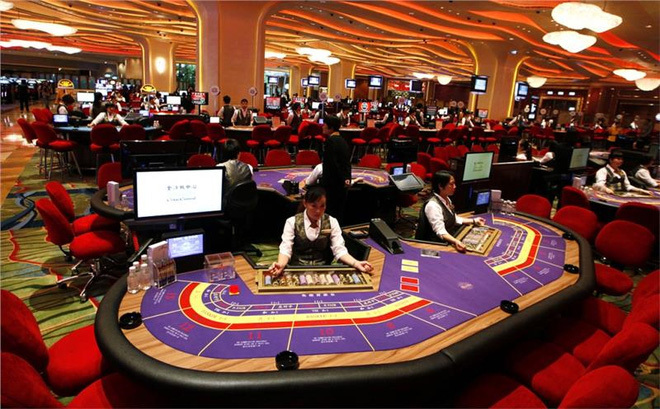 MOF's latest report on casino business found that many localities and businesses want to develop new casinos. After considering the proposals, the ministry has asked the PM to allow the development of two projects.
One of them is located in a tourism site in Da Nang. The city in the central region now has one small casino – Silver Stores. It has been operating effectively with revenue from the casino business and payment to the state budget ranked third among casinos, after Ho Tram and Phu Quoc, the largest ones.
Though the city has potential to develop casinos, it still has no large-scale casino.
The second project is located in the service and tourism complex on Hon Tre Island of Nha Trang City.
According to MOF, the two projects have potential for development as they are in localities with advantages for tourism development, which attract foreign travelers and investors with powerful financial capability.
MOF believes that if the two casino projects can be developed, they would help form large-scale integrated service, tourism and entertainment complexes in line with the Politburo and Government's guidelines in Announcement No 16 and Decree 03/2017/ND-CP.
In Khanh Hoa province, an integrated resort project – KN Paradise – registered by KN Cam Ranh, got permission from PM to develop a casino in Bai Dai of Cam Ranh Peninsula in Cam Ranh City. However, casino service has not been provided. If Khanh Hoa has one more casino project, according to MOF, it will help better satisfy the entertainment demand of foreign travelers.
While applauding the casino projects in Da Nang and Khanh Hoa, MOF has shown its disagreement with the project in Binh Thuan.
The ministry pointed out that Binh Thuan has witnessed growth in tourism recently, but the number of foreign travelers to the province is not high enough and travelers are mostly domestic ones. Meanwhile, the province still cannot satisfy the requirements in infrastructure (airports, seaports… etc) to attract foreign travelers.
There is a casino near Binh Thuan – Ho Tram Casino in Xuyen Moc district of Ba Ria –Vung Tau, which operates ineffectively compared with the investment scale.
The ministry has shown its disagreement with the proposal from Ho Tram Casino on allowing Vietnamese to go to the casino on a pilot program. In Dispatch 5132 dated October 25, 2017, the Politburo said Vietnam is not considering allowing Vietnamese to go to other casinos, except the ones approved under a pilot program.
There are nine operational casino projects nationwide.
Luong Bang
The Government has issued Decree No. 121/2021/ND-CP on business in prize-winning electronic games for foreigners in Vietnam.