The Ministry of Health (MOH) has proposed that foreign travelers to Vietnam have negative PCR testing results and should not leave their accommodations for 72 hours after entry.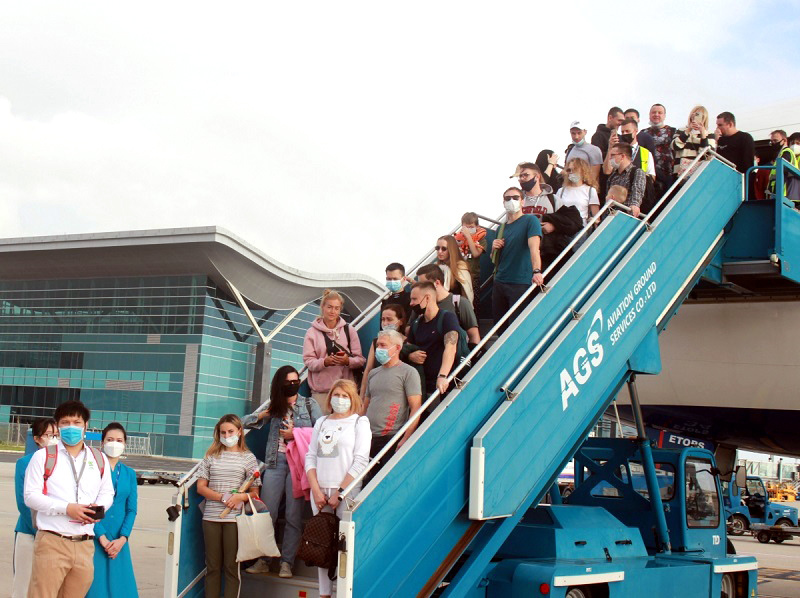 The ministry, offering its opinion to the draft plan on reopening tourism to foreign travelers in the new normal, has asked the Ministry of Culture, Sports and Tourism (MCST) to supplement and amend some regulations in the draft related to Covid-19 prevention and control.
However, the requirements on foreign travelers proposed by MOH, according to experts and tourism firms, tighten the control over entries, which is contrary to the spirit of fully reopening the tourism market from March 15, 2022 after two years of closure because of Covid-19.
MOH has asked that travelers aged 12 and above must be fully vaccinated when entering Vietnam, and the last jab must be at least 14 days before entry and must be no longer than six months; or they must show certificates that they have fully recovered from Covid-19 for no more than six months. Also, they must show negative PCR testing results within 72 hours before entering Vietnam.
MCST believes that Vietnam should only require foreign entries to have negative rapid testing results within 24 hours before departure, or negative PCR testing results with 72 hours.
MOH said travelers should not leave their accommodations for 72 hours following entry.
If travelers want to leave the place where they stay in Vietnam, they have to test daily and show negative testing results.
Those who don't leave accommodations within 72 hours have to be tested twice – the first day after entry, and the second time on the third day after entry. If travelers are 'negative' twice, they can leave and freely travel in Vietnam.
As for children aged below 12, certificates on full vaccinations are not required before entering Vietnam when they travel with parents and relatives. However, children who have not been vaccinated, or have not been fully vaccinated, or have not contracted Covid-19 before, must not leave accommodations for the first 24 hours in Vietnam. After the 24 hours, they must be tested daily if they want to go out.
MOH also wants to set stricter requirements on people with high risk of contracting coronavirus, including those aged 65 or above, pregnant women and people with underlying health conditions. Travelers are forced to restrict travel until new advice is issued.
All passengers when arriving in Vietnam must make health declarations before entering Vietnam and use PC-COVID, the health declaration app, during their stay in Vietnam. They also have to strictly follow the 5K principle when they are in Vietnam.
MCST has asked relevant ministries to give opinions on the draft plan on reopening tourism and receiving travelers in the new normal before it submits the plan to the Government for approval.
Ngoc Ha
According to a report from the Google Destination Insights, international visitors' searches for Vietnam's airlines and tourist accommodations show the highest growth rate worldwide.