Under a plan of the Ministry of Information and Communications (MIC), 100 percent of farming households on e-commerce platforms in 2022 will be trained in digital skills and doing business on e-marketplaces.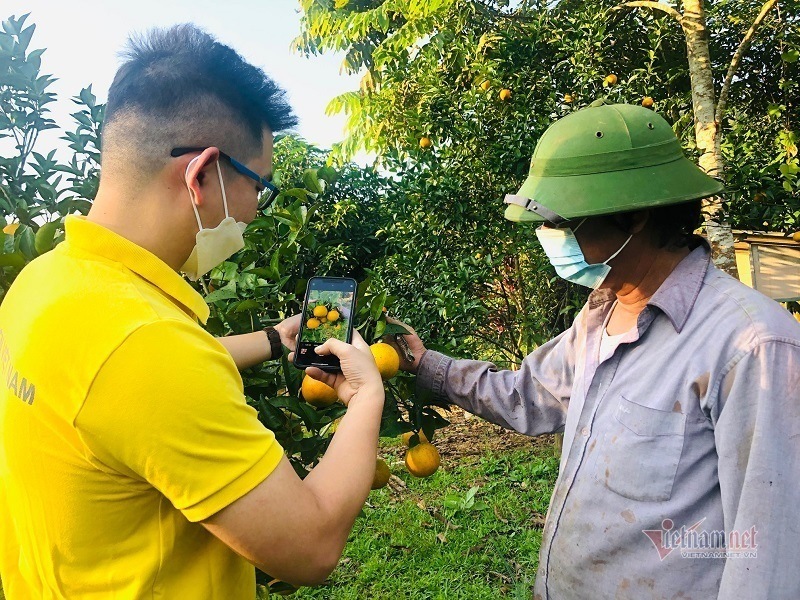 Farmers learn how to do business on e-commerce platforms
MIC has approved a plan on supporting farming households to enter e-commerce platforms as part of a strategy on developing digital agriculture and the digital economy.
The plan sets high goals: 100 percent of farming households that can satisfy specific requirements will be helped to enter Postmart.vn, an e-commerce platform in Vietnam Post), and Voso.vn (Viettel). All products under the OCOP (one commune, one product) program that can satisfy the requirements of cities and provinces will enter e-commerce platforms. All farming households on e-commerce platforms will be trained in digital skills and e-commerce.
Farming households will receive support to boost the consumption of agricultural products on e-commerce platforms and to expand in domestic and international markets; and taught how to select and introduce the products, materials and tools that produce high quality and reasonable prices.
Also, farming households will be provided with useful information about farm produce markets, forecasts about demand and production capacity, weather conditions and fertilizers via marketplaces and digital platforms.
MIC has listed the important tasks that need to be performed in 2022. First, data about agricultural production households has to be digitized, along with lists of farming households nationwide, and products and information about e-commerce platforms.
Farming households will be shown how to create an account and list products for sale on e-commerce platforms, and trained in how to sell products and advertise products on digital platforms.
The other tasks include organizing transactions on marketplaces, and marketing, advertising and retailing farm produce on domestic and international marketplaces under trade promotion programs.
MIC on July 21, 2021 issued Decision 1034 approving a plan to help farming households use marketplaces in an aim to stimulate the digital agriculture economy and digital rural area.
On August 11, 2021, MIC held a conference on helping farming households use the marketplaces.
After Decision 1034, from July to November 2021, more than 4 million farming households and 49,000 products were shown on marketplaces. About 67,500 transactions were carried out.
As of February, 5.2 million farming households had entered e-commerce platforms, according to MIC. More than 5.7 million households have been trained in digital skills, 65,000 products have been listed, and 79,000 transactions have been made.
Binh Minh
The year 2021 witnessed millions of farmer households selling on e-commerce platforms. At this new market, farmers sold tons of farm produce and closed millions of orders.