In 2019, the Hanoi People's Court for the first time put a case of stock price manipulation to trial. Since then, many businessmen have had to pay a heavy price for their market manipulation.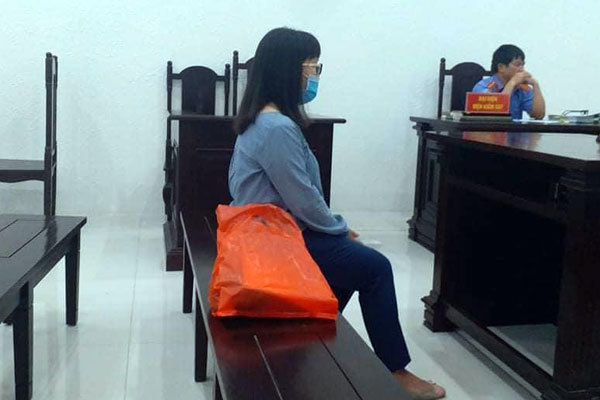 Nguyen Van Giang
1. In May 2019, Tran Huu Tiep, former chair of Mien Trung Mineral JSC (MTM), and 14 accomplices had to appear in court.
The trial panel summoned 1,065 victims, 107 people with related interests and obligations, and 10 witnesses.
In 2010, Nguyen Van Dinh, former director of Nari Hamico, bought the legal records of MTM where Tiep was chair of the board of directors.
However, MTM did not operate and did not have capital. But Dinh instructed his staff to forge a financial report and operation record to deceive agencies, register as a public company, and list MTM shares on the stock market.
While Dinh was giving instructions on the listing of MTM, on May 29, 2015, he was detained for forging stamps and documents; evading tax; and violating regulations on lending in another case.
After that, MTM withdrew its registration to list shares on the bourse.
However, in June 2015, Tran Huu Tiep and Phung Thanh Cong had an agreement with Vu Thi Hoa, the wife of Dinh, on receiving legal records of MTM and continuing to follow procedures for share listing.
Hoa knew that MTM did not have capital and was not carrying out production and business activities, but still agreed on the deal. If MTM shares were traded in the stock market, each side would hold 50 percent of a total of 31 million shares.
Tiep and his accomplices were accused of conducting fraud and manipulating MTM shares, causing damage of more than VND56 billion, and appropriating VND53 billion from investors.
The trial panel sentenced Tiep to life in prison for committing fraud and appropriating property. Two other defendants received 30-month probation for stock price manipulation. The remaining defendants received sentences ranging from 20 months in probation to 12 years in prison.
2. In May 2020, Hanoi People's Court opened the trial in the case of manipulating the stock market which occurred at Binh Thuan Industry and Mineral (KSA).
The trial panel sentenced Pham Thi Hinh, former Chair of the Board of Directors of KSA, former Chair of the Board of Directors of VSM Securities JSC, to 18 months in prison. Nguyen Anh Tuan, Tran Hong Ngoc and Nguyen Trong Hung received 15 months of probation on the same charge of stock market manipulation.
In late 2015, Hinh issued 56.5 million KSA shares to the public to increase its charter capital.
After the issuance, KSA prices dropped sharply and the liquidity low. Hinh then decided to open 69 accounts to transact KSA shares to increase share prices and liquidity.
Hinh joined forces with Nguyen Anh Tuan and Nguyen Trong Hung, workers at MSI, to use accounts to sell KSA shares to create artificial demand and supply in the market.
Their behavior, conducted from December 11, 2015 to July 8, 2016, caused damage of VND8 billion to 1,496 investors, and caused damage of VND761 million to three securities companies.
As many as 124 victims asked Hinh and accomplices to pay compensation of VND3 billion, and three civil plaintiffs VND761 million.
3. In August 2020, Nguyen Van Giang, former director of DAS, was sentenced to 17 years in prison for deception and appropriation of properties, and years stock price manipulation.
In late 2014, Le Kim Thu, mother of Vu Dinh Nhan, Chair and CEO of CDO, asked Giang for help to list CDO shares on the stock market.
From February 2015 to December 2016, Giang used 70 securities accounts to make cross-transactions, which aimed to push CDO prices up.
Because of the behavior, CDO share prices increased continuously in 2015 and 2016, and then unexpectedly were sold off at floor prices.
The stock price manipulation activities caused a loss of VND11 billion to 572 investors, including 562 accounts which had sold all CDO shares. Of these, 33 investors required compensation payment of VND1.8 billion.
T. Nhung
After the Ministry of Public Security issued a decision to prosecute Mr. Trinh Van Quyet, Chairman of FLC Group yesterday, Quyet authorized Deputy General Director Vu Dang Hai Yen to replace his position in the group.
The Ministry of Public Security's Investigation Police Agency on March 29 decided to launch criminal proceedings against and arrest Trinh Van Quyet, Chairman of the FLC Group, pending investigations into suspicion of stock market manipulation.