The number of Covid cases in Hanoi is increasing rapidly, but experts believe that re-imposing a lockdown would be 'unnecessary' and 'ineffective'.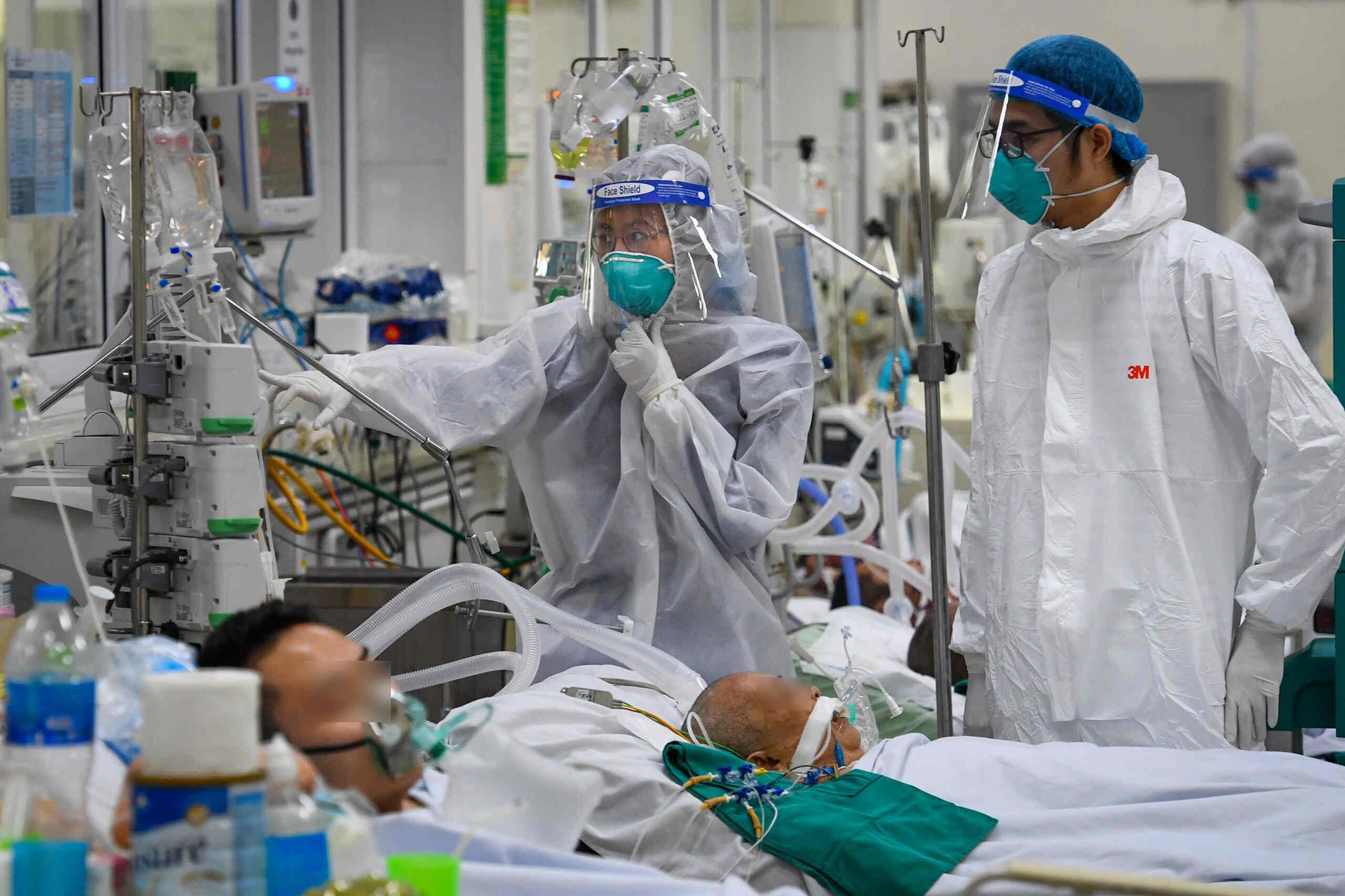 Since the fourth wave broke out in April up to December 15, over 21,000 cases in the city have been reported. Of these, 17,000 cases were found after Resolution 128 on safe adaptation to the pandemic was issued on October 11. Nearly 900 new cases have been found each day in the last few weeks.
The highest number of cases was reported on December 15, with 1,357, including 611 community transmitted ones. This is a record high number, even more than HCM City's highest number of daily cases.
As pandemic developments become more complicated, some people have recommended stopping Resolution 128 on 'safe adaptation to the pandemic', and instead tighten measures and if necessary, impose lockdowns in accordance with Directives 15 and 16.
Nguyen Viet Hung, Vice Chair of Hanoi Association for Infection Control, said that tightening at this time is unnecessary and that a lockdown would not eliminate the spread.
Covid-19 pathogens exist in the community. Even if social distancing is imposed, family members still see each other daily, and people still go to markets and to their jobs.
If there are Covid patients living in the community, the virus will be transmitted to others. Meanwhile, trade exchange between Hanoi and other cities and provinces is carried out daily and pathogens can be carried to Hanoi.
He said that even if people strictly follow preventive measures, they puked still contract Covid-19, because Delta is very contagious.
Many cities and provinces, including Hanoi and HCM City, previously imposed lockdowns and restricted travel for many months, but the measures did not eliminate Covid-19.
Instead of paying attention to the number of cases, the focus should be on mortality and hospitalization rates, he said. Most Hanoians have been fully vaccinated, so the hospitalization rate is not high compared with HCM City in its peak days.
"The tightening of anti-pandemic measures will have an adverse impact on people's lives and businesses, and it won't help eliminate Covid," he commented.
Dong Da district in Hanoi, an epicenter, for example, is imposing strict anti-pandemic measures by asking eateries to sell take-away food only, and not allowing indoor dining. The eateries have been asked to close their door at 9pm.
However, the problem is that people in the district may go to other districts to buy food or dine indoors. So, the strict measures may even make the situation worse, as Dong Da residents may transmit viruses to people in other districts.

According to the Central Hospital for Tropical Diseases, most of the severe and critical cases are older people with underlying health conditions (chronic kidney failure, diabetes, blood pressure or HIV), and pregnant women with weak resistance.
He said that the most important thing is to reduce the mortality and hospitalization rates, and ease overloading in the healthcare sector.
Solutions
Hanoi needs to accelerate vaccinations and persuade older people and people with underlying health conditions who are at high risk to get vaccinated.
According to the Central Hospital for Tropical Diseases, most of the severe and critical cases are older people with underlying health conditions (chronic kidney failure, diabetes, blood pressure or HIV), and pregnant women with weak resistance. They have not been vaccinated or have had only one jab, or have had two jabs but the time since the second dose was not long enough to create antibodies.
According to Tan Binh Field Hospital in HCM City, from November 1 to 28, more than 36 percent of Covid patients who died had had either one or two vaccine jabs, while the remaining were unvaccinated.
MOH affirmed that Vietnam has enough vaccines for the booster shot for people aged 18 and over.
The second solution is hospitalizing patients in an effective way, with focus on first-level treatment in the current three-level treatment model.
Hanoi allows asymptomatic patients and patients with moderate symptoms to stay at home. Hung said that first-level treatment plays an important role in the fight against the pandemic, because this group of patients accounts for 70-80 percent of patients.
He pointed out that ward medical centers in Hanoi now have to undertake too much work, from caring and examining home patients, giving vaccinations, taking samples for testing, managing home quarantine of close contacts of patients, answering people's questions, and collecting and treating medical waste.
Hanoi needs to immediately allocate more staff to local medical centers by using resources from private hospitals, and retired physicians and volunteers.
"The supervision of patients and provision of food, for example, can be assigned to civil groups, while retired doctors and private hospital workers can give advice to patients," he said.
Asked about mobile clinics established for concentrated treatment of Covid patients, Hung said the clinics should only give first aid to patients at home who turn severely ill (breathing problems or high temperature).
If the number of Covid patients is too high, mobile clinics could become overloaded. If so, patients will not get sufficient treatment.
Nguyen Lien
The Ministry of Health (MOH) has asked grassroots healthcare units to care for Covid patients at home. One medical worker will be in charge of 30-50 patients or more.
The capital of Hanoi will introduce tougher COVID-19 prevention and control measures in an effort to slow the spread of the virus in the community, said Mayor Chu Ngoc Anh.