When the State applies measures to stimulate demand and support economic recovery after a deflation period, the real estate market may become overheated if this is not controlled well, according to the Ministry of Commerce (MOC).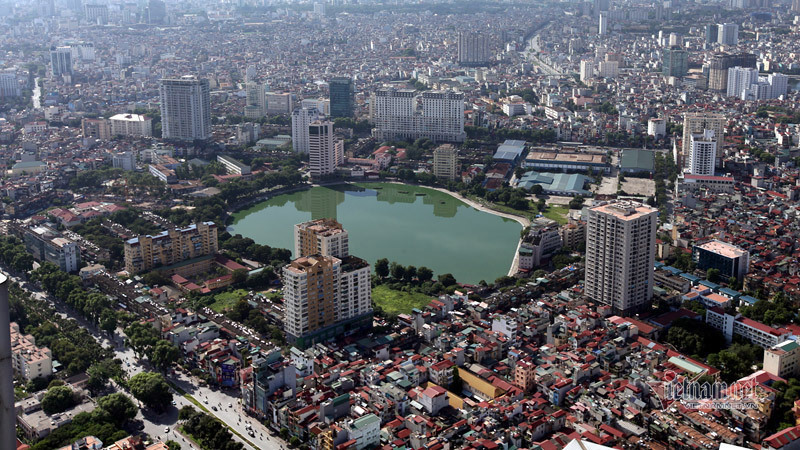 Despite the deflation of the national economy caused by the Covid-19 pandemic, real estate prices have risen since the beginning of 2021.
MOC reported that as of the end of 2021, apartment prices had increased by 5-7 percent on average, the prices of houses in projects by 15-20 percent, and land prices 20-30 percent compared with late 2020.
Land prices soared in late Q1 and early Q2 2021 in some localities, including the suburbs of Hanoi. Land prices in Quoc Oai, for example, rose by 20 percent, Ba Vi 45 percent, some localities in Hoa Binh 46 percent, Bac Ninh 20 percent and Hung Yen 26 percent.
Land in Thanh Hoa, Thu Duc City and CanGio district in HCMC, BienHoa City, and the districts of Nhon Trach and Long Thanh in Dong Nai province increased sharply within a short time.
However, the price increases cooled down after the Government, the Ministries of Construction (MOC) and National Resources and the Environment (MONRE) released documents for local authorities to warn people of a real estate bubble.
Local authorities publicized information about land use programming in localities and clarified the information about the development of some projects (airport project in Binh Phuoc, administrative center of Thuy Nguyen district in Hai Phong…).
MOC has reported that land fever has diminished. However, it warned that a new escalation may occur in 2022, especially when the State applies measures to stimulate demand and support economic recovery after a period of deflation. The demand stimulus package may have an impact on the real estate market and overheat the market if it cannot be controlled well. This occurred in 2008-2009.
Low-cost housing in short supply
According to MOC, in 2021 the number of newly licensed real estate projects was lower than in previous years, which led to a shortage of real estate, especially affordable housing.
Regarding commercial housing, the ministry reported that there were 252 projects with 99,958 apartments licensed, just 34 percent of 2020. Of this, 1,046 projects were under construction, or 88.5 percent of 2020. As many as 172 projects with 24,027 apartments completed construction, or 59.7 percent of the number in 2020.
As for social housing, there were nine licensed projects with 5,763 apartments. Sixteen projects with 3,046 apartments completed construction. Local construction departments reported that nine projects with 2,127 apartments can satisfy requirements to sell in the future.
Thuan Phong
The development of a real estate database has not been in line with the market in Vietnam over the years.
Buyers who postponed their apartment purchase plans as they thought prices would fall after a long period of increasing prices now say they made a mistake. The prices have increased by 10-15 percent.