Land fever has attacked not only large cities but also rural areas, leaving young people without hope of buying a house.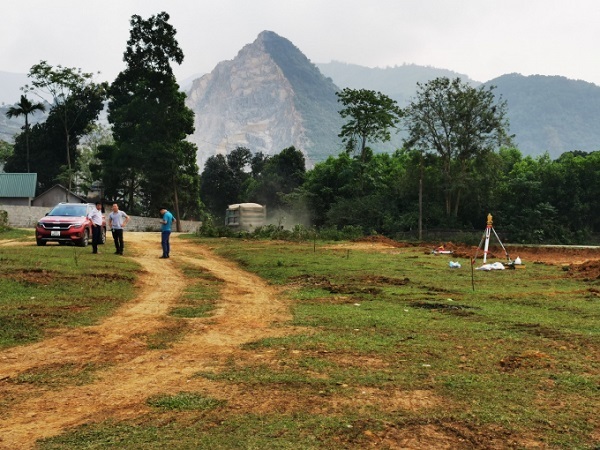 Dung and Hoai are workers at a factory in Son Tay, Hanoi. The couple planned to buy a land plot, 120 sq m, worth VND700 million in Ba Vi where they would live and run a small-scale livestock facility.
However, the plan has been postponed because the land prices in Ba Vi have been escalating steadily since October 2020. Investors and brokers have been flocking to the area to 'hunt' for land, hiking up prices.
In November 2020, Dung decided to buy a land plot in Ngoc Nhi Commune and paid a deposit of VND50 million. However, the deal failed because the landlord decided to sell the land plot to another buyer, who accepted to pay 50 percent higher.
"The land plot price soared from VND700 million to VND1 billion just after one week," Dung said.
A preschool teacher in Ba Vi said she wants to buy a land plot to settle down in the area, but this is just a 'dream', because the high land prices are beyond her capability.
"The land plots near the school have soared in price, becoming unaffordable for us," he complained. "People from Hanoi and other provinces have come to hunt for land, so even locals cannot find land to buy."
"I cannot understand why urbanites still want to have land in rural areas though they are rich already. Because of them, poor people like us cannot have accommodations," she said.
Land fever has disturbed the peaceful countryside and upset people's lives. In Nghe An, land plots are selling at sky-high prices at land auctions. Investors pay prices 50 percent or 100 percent higher than the starting prices to acquire land.
Tran Thanh Xuan, head of the Justice Sub-department of Yen Thanh district in Nghe An, which saw the land fever throughout 2021 noted that the investors who won the bid to buy land plots are mostly from other localities. As a result, locals don't have opportunities to buy land or have accommodations.
A report from batdongsan.com.vn showed that the land prices increasing by 100 percent in some areas of Hoa Binh province in 2021, 61 percent in Bac Ninh, 57 percent in Thai Nguyen and 22 percent in Hung Yen.
The land fever is attributed to rumors about urban area development planning and, therefore, analysts think land fever will not reoccur in 2022, when information is made public and localities have more experience in controlling land fever. However, land prices are still increasing in the suburbs of Hanoi, Bac Giang, Ha Tinh, Quang Tri and HCM City.
Thuy Tien