Ali Akbar Nazari, ambassador of the Islamic Republic of Iran, writes on the victory of the Islamic Revolution, ahead of Iran's National Day
At the outset, I, as the representative of an old civilisation and a vast country with a population of 84 million and an area of 1.6 million square meters, would like to extend my heartfelt congratulations to the great people of Việt Nam on the occasion of Tết, wishing them a year replete with happiness and success.
Due to its unique geopolitics and geostrategic location in Southwest Asia, Iran with its magnificent civilisation has always witnessed many ups and downs throughout its time-honoured history causing sweet and bitter changes in the destiny of the nation. Islamic revolution is one of the sweet ones.
Forty-three years ago, decades of protests of the Iranian people led by Imam Khomeini against the corrupt and puppet Regime of Pahlavi bore fruit and the Islamic Revolution with the cause of independence manifesting in the "Neither East Nor West" slogan triumphed on February 11, 1979. Subsequently, the Islamic Republic of Iran was established by a referendum with the support of over 98 per cent of voters and a new chapter in the history of the country began.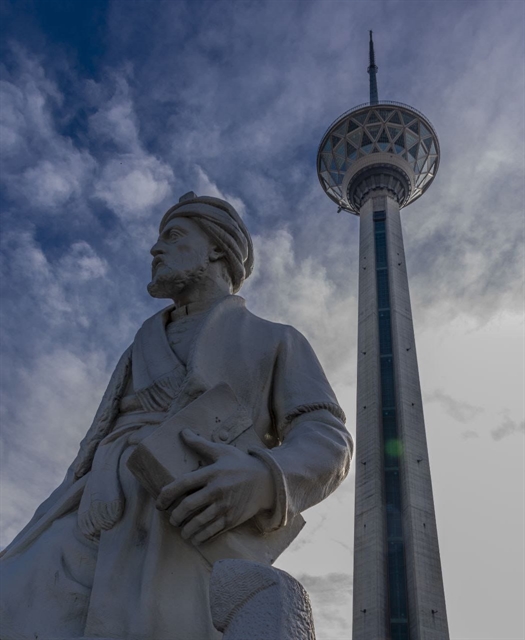 Statue of Ferdowsi, one of Iran's greatest poets, and Milad Tower, a symbol of art and technology in Tehran capital. — Courtesy Photo of the embassy
During the last four decades, Iran's wise and sensible policies along with the self-reliance and self-confidence of the people have brought many achievements and the country sprung up in all dimensions one after another. Globally speaking, being among a few countries in the field of science production, nuclear and satellite technology, ranking fourth in nanotechnology, fifth in drone's manufacturing, fifth in cyber power, ninth in access to space, third in converting gas to gasoline, fourth in bio-ethanol production, first in attracting medical tourists in the region and having the largest shipbuilding pounds in the Middle East, etc., all and all, reflects Iran's success in the past years.
In 1979, Iran had seven medical schools with 700 students, while now it has 180,000 medical students and 11,000 faculty members in 47 universities. Despite sanctions and pressure, COVID-19 vaccines have now been produced in Iran by Iranian scientists and have been used by millions, including the country's Supreme Leader. In the field of infrastructure, after the Islamic Revolution, we are witnessing a six-fold increase in the total number of roads in the country reaching it from 46,000 kilometres in 1978 to 280,000 kilometres.
In the field of indicators of economic and social development, Iran's life expectancy has increased from 54 years in 1980 to 75 years (a rank improvement from 142 to 63). Also, all villages with more than 10 households have 100 per cent electricity and more than 90 per cent gas supply.
In foreign policy, I.R. of Iran has always followed sublime principles of independence, dignity, self-reliance, compliance with international law, multilateralism, interaction, mutual respect, rejection of hegemony, and the negation of domination and non-interference in the internal affairs of other countries.
Iran with glorious civilisation, history and culture as a peace-loving nation has always been a responsible country and committed to its obligations as well as goodwill negotiations to reduce tensions. In line with this policy, despite the US withdrawal from the nuclear deal, Iran has adhered to it to keep the deal alive and now is participating constructively and honestly in negotiations to revive the deal. It is hoped that with the constructive and honest cooperation of the other signatories, JCPOA which is regarded as an important achievement of multilateral diplomacy shall be revived and fully implemented by all signatories and unjust sanctions against the Iranian people will be lifted.
Iran and Việt Nam are far away from each other in terms of the geographic location at the two ends of Asia, yet both countries share a lot of cultural similarities. In addition, friendship and deep sentiments for each other bring our people together. In the past years, we have seen rapid development in various fields. Our political ties have been further strengthened. Several high-ranking delegations have been exchanged, most recently and notably from the Iranian side were the visits of the Iranian President in 1995, 2012 and 2016, the Iranian President of the Islamic Consultative Assembly in 2018 while on the other side from Việt Nam were the visits of the Vietnamese President in 2002 and 2016, Vietnamese Deputy Prime Minister in 2014, Vice Chairman of the National Assembly in 2017.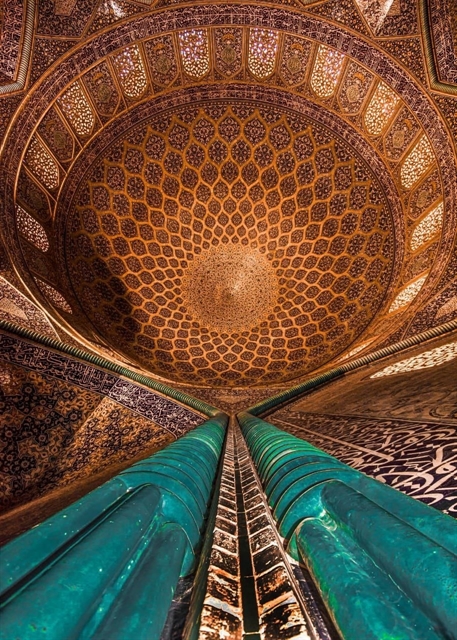 Sheikh Lotfollah Mosque, one of Iran's architectural masterpieces built during the Safavid Empire, standing on the eastern side of Naqsh-i Jahan Square, Isfahan, Iran. — Courtesy Photo of the embassy
Conclusion of agreements and memoranda of understanding in several fields also reflect the growing trend of development between the two countries, however, it is believed that the relations especially in the economic and trade sectors are not commensurate with the existing will, capacities and potentials yet and we should work closely to bring our cooperation to a higher level.
Therefore, the Embassy of the Islamic Republic of Iran will focus coming years on the effective and practical implementation of existing cooperation mechanisms such as joint political consultation, economic and consular committees, finalisation of agreements such as mutual legal assistance in criminal matters, extradition, transfer of sentenced persons, formation of new cooperation frameworks like the Joint Council of Commerce, facilitation of business to business and people to people exchanges by the establishment of direct flights connecting the two countries as well as exchanges in education, culture, tourism and academic cooperation.
All of these measures will help deepen the mutual understanding and build stronger support for long-term bilateral ties. We are convinced that with joint efforts of our two governments and peoples, Iran-Việt Nam friendly cooperation will continue to gain greater progress, further promote the economic development of the two countries, bring benefits to the two nations and make a positive contribution to the stability and prosperity of the region and the world.
The 50th Anniversary of the establishment of diplomatic relations between Iran and Việt Nam in 2023 is also an opportunity to infuse a new impetus in the relations between the two countries by signing several principal agreements and holding various activities. We should not forget that the positive approach and attitude of the leaders and peoples of the two countries towards each other is a valuable treasure that shouldn't be neglected.
Although I have been in Việt Nam for not so long, I have fully understood how important a mission I would undertake is. I will do my very best to further cement the strong ties between Iran and Việt Nam and to work closely with relevant authorities in this endeavour. I firmly believe that I will enjoy the strong support and assistance from good Vietnamese friends during my tenure of office.
In the end, on the occasion of the traditional Lunar New Year of Việt Nam, I would like to congratulate our Vietnamese friends and wish them a Happy New Year, full of success and prosperity. VNS