Over the last eight months, Government leaders have on four occasions examined the execution of the Thai Binh 2 thermopower project to be sure that the power plant can generate electricity by April 30, 2022.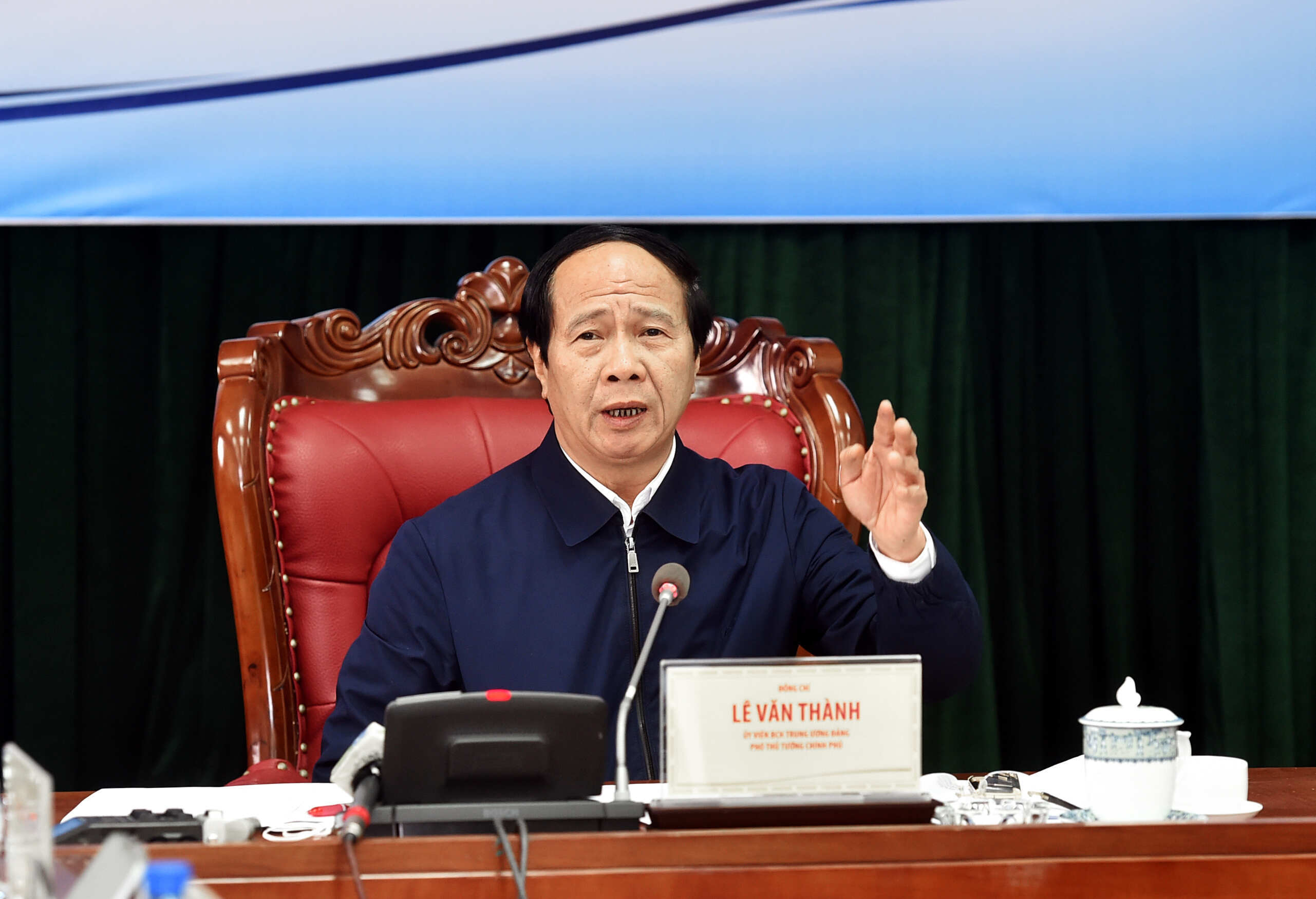 Deputy Prime Minister Le Van Thanh
On February 23, Deputy Prime Minister Le Van Thanh came to examine the progress of the project implementation, especially the first fire for the boiler of Unit 1. Thanh had a working session with the national oil and gas group PetroVietnam, the investor of the project.
According to the deputy head of the project's board of management Nguyen Huu Vinh, 88% of the workload has been implemented (nearly 100 percent of the design, 96 percent of procurement, 88 percent of construction and installation, and 26 percent in trial run.)
The project uses 665 workers on the site.
As per Thanh's request on arranging key personnel, PetroVietnam has mobilized hundreds of excellent engineers from its subsidiaries to implement the project.
Previously, it was very difficult to control the disbursement. However, the problem has been fixed thanks to solutions, including checking total cost estimates, reasonably allocating resources, and being flexible in supporting EPC (Engineering, procurement, and construction) contractors.
PetroVietnam's CEO Le Manh Hung said thanks to solutions, including decentralization under which individuals and institutions are assigned responsibilities, the work that has been completed has increased by 2 percent.
To be sure that the plant can be connected to the national grid by April 30 and the coal is fired for the first time by June 16, PetroVietnam said the coal conveyor system will be installed by May 30.
Examining the construction site and seeing engineers successfully firing electricity generation unit No1, Thanh recognized the great efforts of the project management board, EPC contractors and workers on the site. They have been working three shifts every day, including holidays, overcoming the difficulties caused by the pandemic and severe weather.
Chair of the Committee for Management of State Capital at Enterprises Nguyen Hoang Anh commented that ThaiBinh2 is one of a few projects that has received Government leaders who have examined the implementation regularly – four times within eight months.
Thu Hang
"The international pressure to reduce coal-fired thermal power is huge," said an expert involved in the compilation of the draft of national power development plan 8.