Psychological protection for students still has not been given much importance by schools, experts say.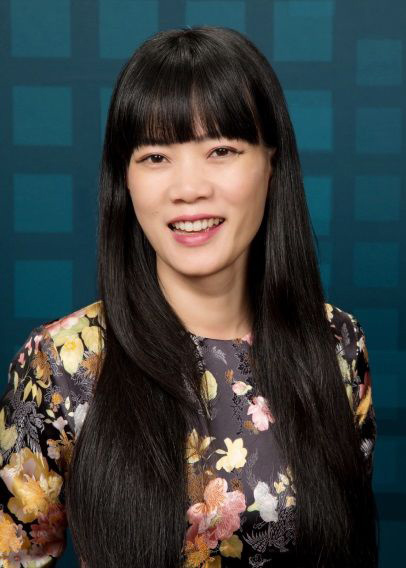 Dao Thu Hien, MA in Public Security
On February 14, 2022, Forbes Vietnam released a list of the Vietnamese most outstanding faces under 30 years old in 2022. There are 26 names in the list instead of 30 as seen previously. They are well known in four fields: business and startups, science and education, social activities, and arts, entertainment and sports.
The youngest among the 26 is Ngo Hoang Anh, 22.
The list stirred up the public, because Anh, who had outstanding achievements in his field, allegedly propositioned high school students.
The HCM City High School for the Gifted under the Vietnam National University, HCM City, has been criticized for honoring Ngo Hoang Anh on the school's fanpage. The leaders of the school had to apologize for their lack of cautiousness.
When reading the news about Anh, K.A, a 21-year-old female student in London, realized that Anh was the man who had propositioned her four years ago.
In February 2020, after two years of being quiet, the girl raised her voice and denounced Anh for propositioning her. She also showed evidence, which included messages Anh sent her, and reported to École Polytechnique, where Anh was studying.
After that, about 10 girls, aged 15-19, messaged K.A and informed her that Anh had also propositioned them. Most of the girls were students at the HCM City High School for the Gifted, where Ngo Hoang Anh and K.A had studied.
Experts say there was incomplete handling of the case as the school's former students sought help in 2020.
Dao Thu Hien, MA in Public Policy, Harvard University, noted that the schools in Vietnam still do not attach much importance to students' psychological and mental safety.
She said that the indifference or rejection to calls for help from victims is not only a shortcoming but a "big failure of schools in implementing their role".
In developed countries, the policy on preventing and dealing with child (under 18) abuse, in any form, is taken seriously by schools.
Hien said she had surveyed websites of some large education groups in Vietnam and found that very few organizations have phone numbers of child protection divisions, while all international schools have. School management boards and teachers may have awareness of the impact of sexual harassment in schools, but it is still far from setting up a policy of child protection.
Tran Thanh Nam from Hanoi National University shared the same view. He said schools don't have code of conduct to prevent sexual harassment, and teachers and students still have vague understanding about the issue.
In many cases, when victims report sexual harassment, their complaints are ignored. In other cases, teachers may think that the victims are guilty as they do something to catch attention from people. So victims do not dare denounce sexual harassment. Adults sometimes even advise their children to ignore the harassment and not report the behavior, because it is embarrassing. However, the more they are avoid and ignore, the more they will be harassed.
According to Nam, the lack of policies and awareness about the issue has led to a burning issue.
To settle this problem, according to Nam, schools need to have a code of conduct in schools with regulations on preventing and fighting school sexual harassment, clearly pointing out the procedures of receiving information and settling problems.
"Since sexual harassment is so common today, schools need to provide programs that help children identify exactly what harassment is, thereby providing the necessary skills so that children will dare to speak out and report harassment cases," he said.
Thuy Nga
The National Assembly (NA) committees for culture-education, justice, and social affairs on February 22 convened a session to discuss solutions for violence against children, after several cases shocked the public recently.
The Ministry of Labour, Invalids and Social Affairs plans to inspect all child support establishments, including religious institutions that raise disadvantaged children.