Affordable housing in HCM City has all but disappeared.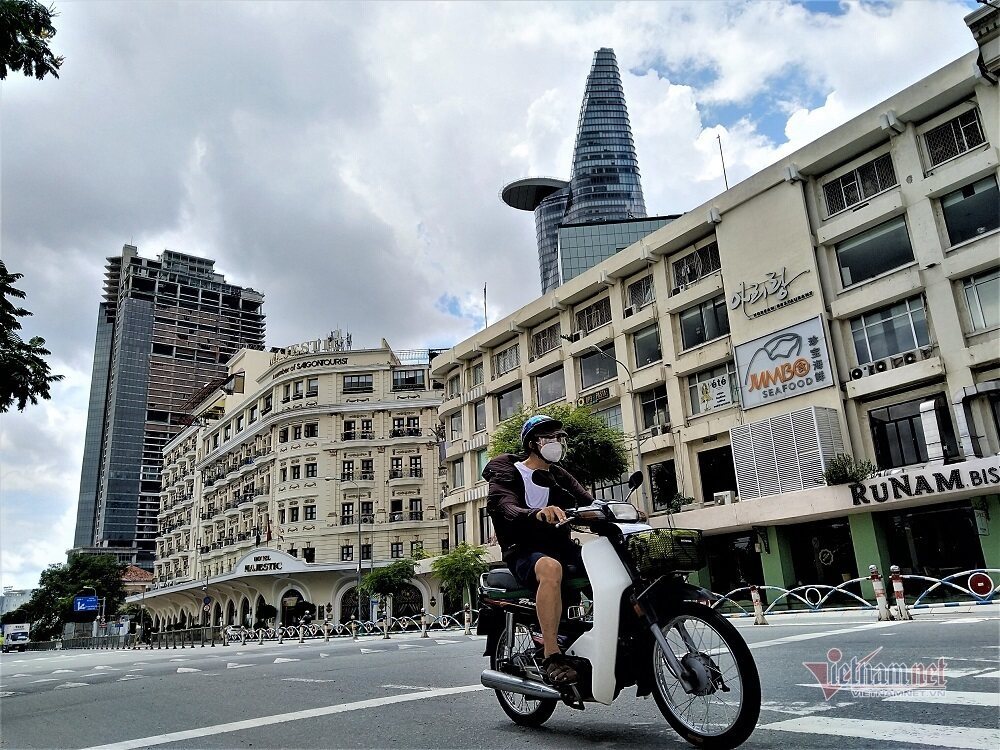 After many years of saving money, Khanh Huyen from An Giang province decided to buy an apartment in HCM City, worth VND2 billion. However, she only had half of the amount and has had to borrow VND900 million from a bank.
Huyen said housing in HCM City is too expensive compared with people's income. She now has to pay VND10 million a month in bank loan interest. Meanwhile, the income of most workers in HCM City is VND10-15 million a month or lower, which is not enough to pay loan interest and daily basic needs.
There are few choices for people who want to buy apartments priced at below VND2 billion. Such houses are only available in the suburbs, such as districts 12 and Binh Tan, which are far from workplaces in central areas.
Huyen hopes there are more affordable houses for people to ease the financial burden on people.
"The high prices of houses only bring fat profits to speculators and don't create any value," she said.
Like Huyen, many young people in the city want to buy affordable housing. A survey of real estate buying and selling trends conducted by Batdongsan found that 92 percent of polled people plan to buy real estate in the future, while 45 percent are seeking to buy in HCM City.
While the demand for affordable housing is high, a shortage exists. According to HOREA's (HCM City Real Estate Association) Chair Le Hoang Chau, the market over the last five years has an abundant supply of high-end products and a lack of affordable products.
Chau cited a report of the HCM City Construction Department in 2021 as saying that 76 percent of supply are high-end products, while the remaining are mid-end products. Affordable housing could not be found in HCM City in 2021 and accounted for 1 percent of the real estate market in 2020.
16 million sqm needed, only 1.5 million sq m available
A study by the University of Economics and Law and the Banking Technology Research and Development Institute under the HCM City National University found that in HCM City, self-built houses account for the largest proportion, followed by commercial housing, while social housing products just account for 5.44 percent in the expanded inner city and 6.9 percent in the suburbs.
It's estimated that the demand for social housing from low income earners totals 16 million sq m, but only 1.55 million sq m are available (developed in 2011-2019).
According to Hoang Cong Gia Khanh, a representative of the research team, real estate product structure is now unreasonable. Social housing and commercial housing products are seriously lacking, which cannot satisfy the requirements of the majority of people. Realtors still focus on developing high-end and resort real estate.
Deputy Director of the MOC's (Ministry of Construction) Deputy Director of the Department of Housing and Real Estate Market Management, said that supply and demand do not match. The products available are mostly ones with very high prices.
After land auctions, it is estimated that the average prices of houses in Thu Thiem new urban area are now as high as VND68-78 billion each. Collecting big money for the city's budget but failing to provide housing to the poor is not what the state wants.
In the last 10 years of social housing development, only seven millions of sq m out of 12 million sq m have been developed, satisfying 50 percent of demand. This is because localities have not followed the housing development program.
Huynh Vu Quoc Phuong from the Government Office said that policies on social housing development are clear but there are problems in implementation. MOC needs to review the process of implementation.
A government decree stipulates that 20 percent of the land of real estate projects must be reserved for social housing. Some people think that social housing may spoil the landscape of projects but the land is for low income earners to have opportunities to live in the same environment and enjoy amenities.
Khanh cited several reasons hindering social housing development. The capital that supports the development of housing for low income earners remains modest. Realtors don't want to develop social housing, even though they can enjoy preferential land tax, because the selling prices are controlled and it takes a lot of time to recover the investment capital.
In addition, the administrative procedures for social housing development projects are nearly the same as commercial housing, or are even more complicated.
Tran Chung
A number of problems and violations in social housing use and management in Hanoi, HCM City, Da Nang, Khanh Hoa, Binh Dinh, Phu Yen and Dak Lak have been found recently.
An economic recovery package worth VND350 trillion, the largest package so far, to be disbursed in 2022 and 2023, offers many supportive measures. Workers experiencing difficulties can borrow money to buy or rent social housing.