The Ministry of Health confirmed 15,684 new Covid infections on Sunday, January 16, including 41 imported cases and 15,643 domestic transmissions in 61 cities and provinces nationwide, falling by over 660 cases against yesterday.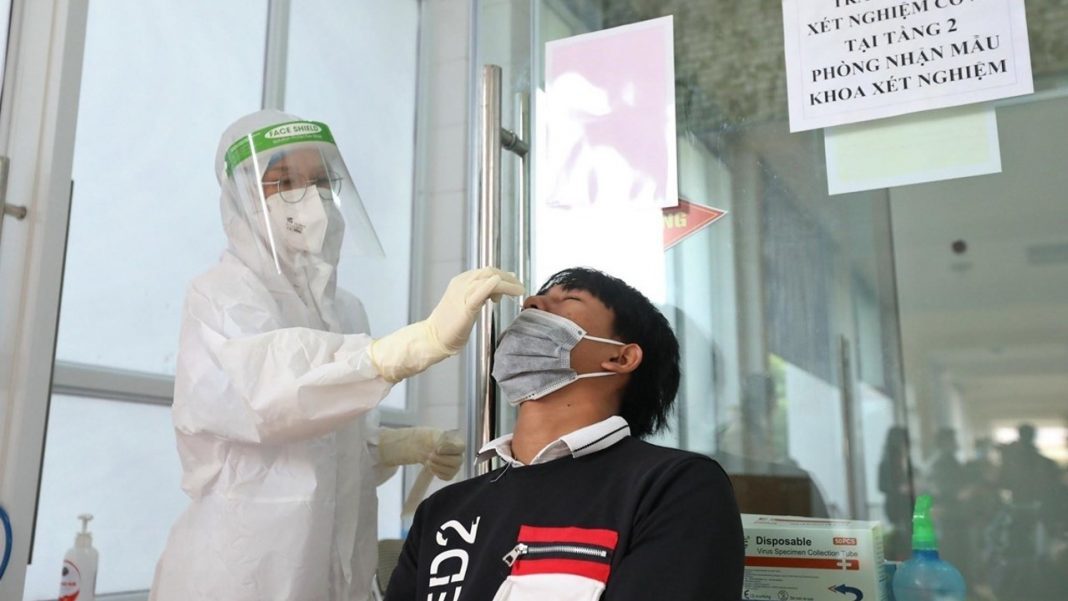 Hanoi reported the most infections, at 2,982, followed by Danang with 888, Khanh Hoa with 680 and Binh Phuoc with 661.
Binh Dinh, Ben Tre, Tay Ninh, Bac Ninh and Hung Yen detected 405-599 new infections each, while other cities and provinces had fewer than 400 cases each.
The country's domestic transmissions have amounted to over 2.017 million in the fourth Covid wave, which began in late April 2021, and over 2.023 million cases in total, ranking 28th among 223 countries and territories.
Up to now, Vietnam has found 68 people with the Omicron variant, with nearly half of them (30 cases) reported in HCMC.
This afternoon, the Ministry of Health confirmed 129 more Covid deaths, mostly in southern cities and provinces such as HCMC, Dong Thap, Kien Giang and Can Tho, taking the nation's death toll to 35,609.
To date, more than 1.7 million Covid patients in the country have fully recovered, while there are currently over 5,100 critically ill Covid patients.
The country has administered more than 168 million doses of Covid vaccines nationwide so far, with some 72.3 million people having got two shots.
According Deputy Minister of Health Nguyen Truong Son, the Health Ministry will no longer evaluate the Covid situation based on the number of daily new infections. That means the ministry will only take the number of hospitalizations and deaths of Covid-19 into account.
Son said the ministry is drafting a new set of criteria to classify the Covid situation in each locality. "The new criteria will not rely too much on the rate of infections among the community because treatment of mild and asymptomatic cases is now done at home in most localities," he explained.
Nguyen Viet Hung, deputy director of the Hanoi Association for Infection Control, said given the high vaccination rate, counting the number of new transmissions is no longer of special significance.
He suggested that the new criteria for Covid level evaluation include the number of critically ill Covid patients and deaths, as well as the medical capacity of each locality.
Source: SGT
Vaccination is the key to enabling the country to pursue its recovery plans.