Phan Ngoc Chau Anh, a student at Tran Dai Nghia High School in HCM City for the gifted, received the maximum score of nine for three subjects: English, Mathematics and Natural Sciences.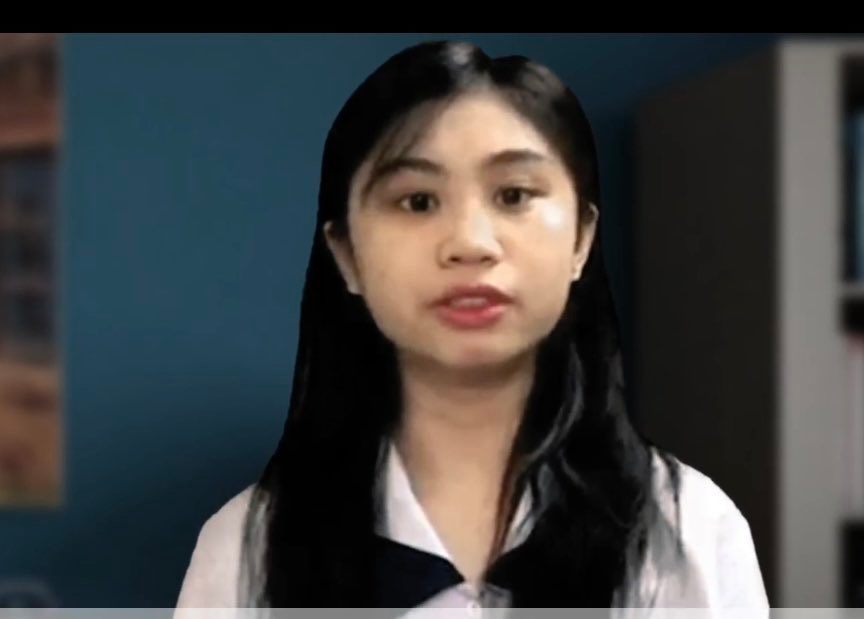 Phan Ngoc Chau Anh
Anh is the first student in Vietnam and among a few globally who received the maximum score on the exam for Pearson Edexcel IGCSE in the 2020-2021 academic year.
With these achievements, Anh has won a scholarship to attend a summer research program for talented students at California's Irvine University, worth VND200 million.
With the scholarship, Anh has the opportunity to learn and participate in research work of leading professors in the US.
In 2020-2021, HCM City had more than 200 students following the English integrated teaching program under Pearson Edexcel IGCSE. One hundred percent of students got a 'pass' for all subjects. At least 98 percent of students got a good or higher mark in English. The figures were 98 percent for mathematics and 82 percent for the Sciences.
About 75 percent of students got an excellent score, compared with the 65 percent figure globally.
Pearson Edexcel International GCSEs is an international certificate granted to students finishing general education in accordance with the British program. The certificate has the same value as British GCSE and is recognized all over the world.
Nguyen Van Hieu, Director of the HCM City Education and Training Department, said that, in order to prepare high-quality human resources for the city, foreign language skills are compulsory. The program on teaching Mathematics and Sciences in English has become an important part of HCM City's education in the past few years.
Hieu said that students in the city have shown their high capability in English and have gained high achievements. The achievements are very encouraging if noting that students had to study online in 2020 and 2021 because of the pandemic.
He said that the high scores students got from Pearson Edexcel show the abilities of the students in the city and the efforts of the units that chose the teachers and organized teaching under such conditions.
Emma Whale, Vice President of Pearson, confirmed that HCM City's students had higher scores than the global average score, and that the high scores in the Sciences and English (more than 75 percent of students got scores of 7, 8 and 9 in Mathematics) than in the previous year show the great effort made in teaching and supporting students.
Minh Anh
After graduating from Wellesley College majoring in biochemistry, Trinh Mai Chi, with impressive research achievements, has won a full scholarship to study at Johns Hopkins, the world's leading medical university.
Luu Nguyen Nguyet Minh is working on sustainable solutions to help solve Mekong Delta's problems.