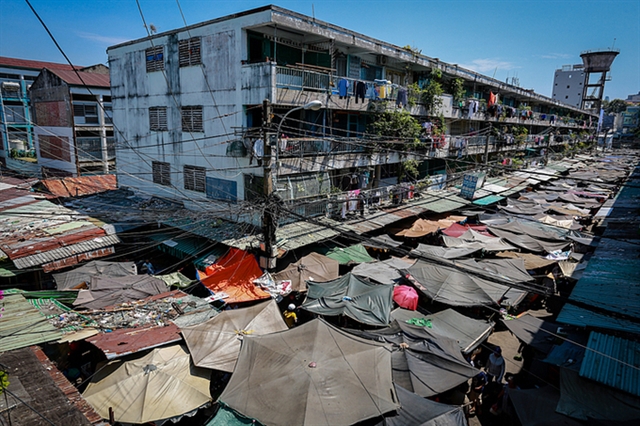 A view of Ngô Gia Tự old apartment in District 10, HCM City. — Photo vnexpress.net
HCM CITY — Fourteen old apartment buildings in districts 1, 3, 4, 5, 6, 10 and Tân Bình in HCM City will be rebuilt in 2022 after long delays, city People's Committee deputy chairman Lê Hoà Bình has said.
Speaking at a seminar held by the Department of Construction on January 7, he called on the department and other relevant authorities to soon start the work.
Three of the works are in District 1, two each in District 4 and District 6, five in Tân Bình and the rest in other districts.
"Several have been dismantled but construction has not been started," Bình said.
As of September last year, 333 households living in six old apartment towers built before 1975 were relocated.
Another 303 out of 566 in five other places are currently moving.
The renovation and rebuilding of old apartments in HCM City have been slow due to difficulties related to investment procedures and lack of consensus for relocation among occupants. — VNS