The HCM City Transport Department has asked the Southern Airport Authority (SAA) to arrange parking lots for buses to enter the airport to carry passengers from Tan Son Nhat Airport to the city central area and other places.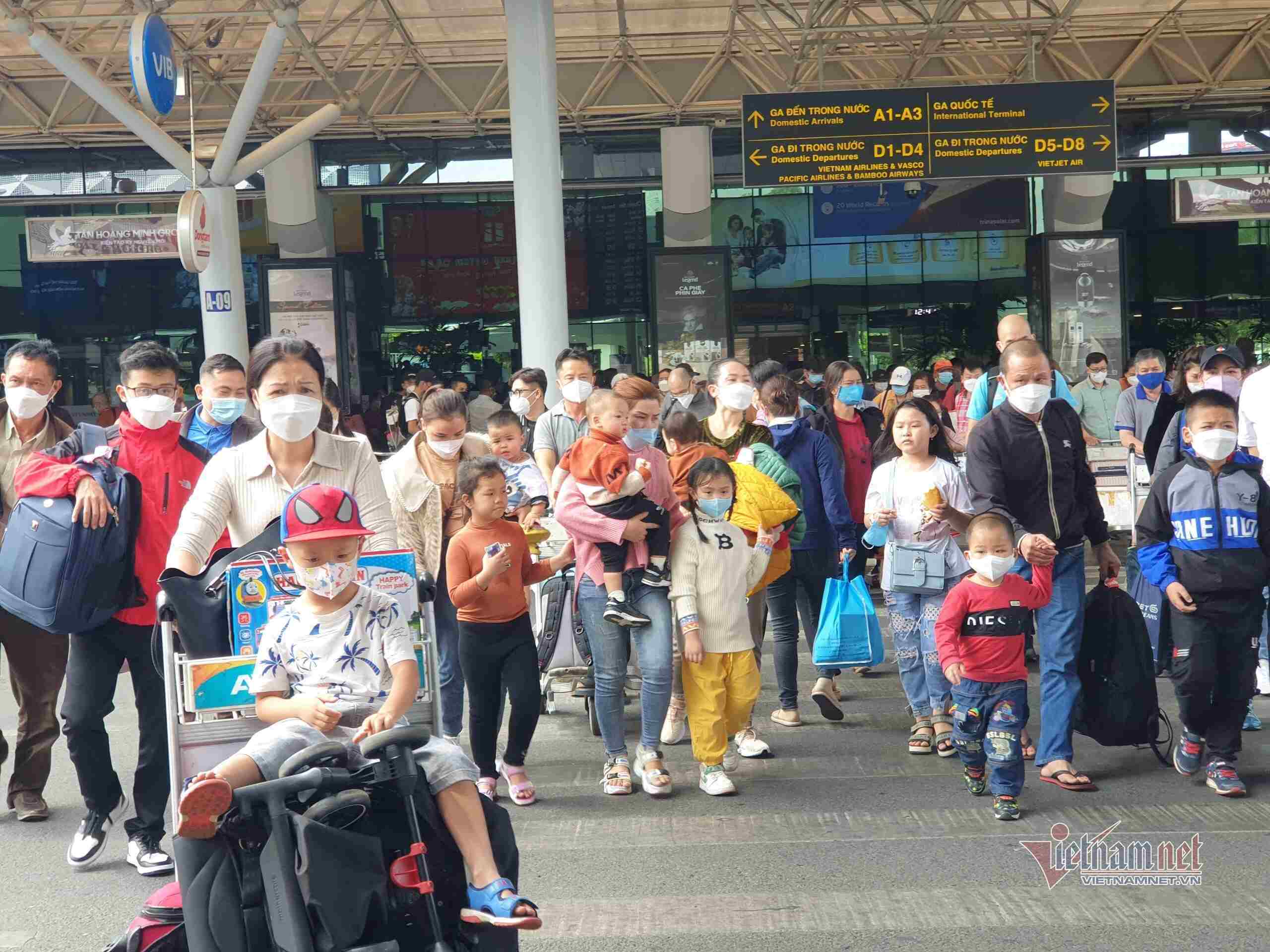 At a meeting of the HCM City Steering Committee for Covid-19 Prevention and Control and Economic Recovery on February 17, the HCMC Transport department said Tan Son Nhat Airport and SAA as the supervisor must take responsibility for the chaos at the airport.
Passengers complain that they have to wait for a long time to catch a taxi, and fares are abnormally high.
Deputy Director of the HCM City Transport Department Bui Hoa An said that the responsibility of the department, police, Ta nBinh and traffic inspectors is to work together to prevent traffic jams on routes near the airport in accordance with inter-agency coordination.
An said that passengers are unable to catch taxis at TanSonNhat Airport due to three reasons.
First, inaccurate forecasts about the number of passengers going through the airport. The number of passengers soared after Tet.
Second, traditional taxi firms and e-hailing taxis operate at 50 percent of capacity. This is because many taxi drivers left HCM City for their hometowns during the pandemic peak and have not come back to the city, or have found other jobs.
Third, the parking lots at the airport cannot satisfy the requirements if the number of passengers increases sharply.
An predicted that domestic travel demand is expected to fall by 10 percent compared with the 15th day of the first lunar month.
At the meeting, the transport department asked SAA to arrange bus parking areas so that buses can enter the airport to pick up passengers.
According to An, there are two bus routes, including one from Tan Son Nhat Airport to the city central area and the other to Vung Tau City. However, the parking area for the buses was at the international terminal. Because of Covid-19, the international terminal receives few travelers, so the buses on the routes have suspended operation.
Meanwhile, the number of passengers unexpectedly soared during the Tet holiday, especially from the third day to the 15th day of the Lunar New Year.
Prior to that, on February 6, Tan Son Nhat Airport served over 100,000 passengers, which was beyond the capacity of taxi firms. As a result, many people had to wait hours to catch taxis.
The number of passengers at domestic terminals fell after February 15.
On February 17, the number of arrivals was 41,000, while the number of departures was 24,000. The number of passengers arriving in Tan Son Nhat fell by 10,000 compared with February 15 (54,000) and February 16 (53,000), and by 21,000 compared with February 14.
Tuan Kiet – Ho Van
It was recorded that the number of people coming to Tan Son Nhat Airport on January 22 to go to provinces was much higher than on normal days.