Many restaurants in Hanoi's tourist avenue of Ta Hien are calling for local authorities to remove the 9 pm curfew which has become a big challenge for them to return to normal operation.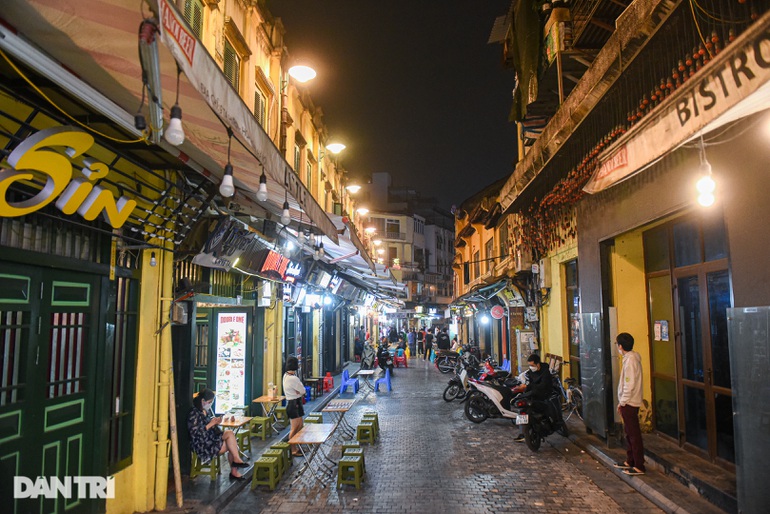 Restaurants receive few customers after reopening on Ta Hien Street in Hanoi
The street, which used to be a bustling nightlife destination in the Old Quarter, has fallen quiet since local authorities applied various measures for Covid-19 prevention.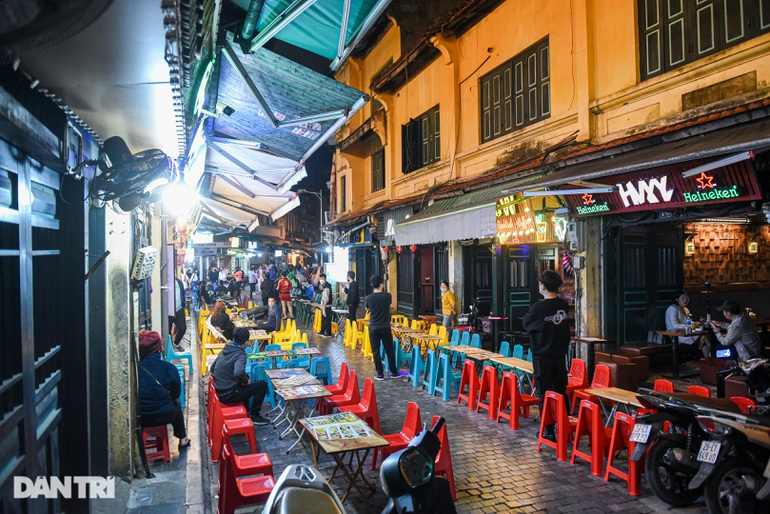 A local resident, Tran Van Khoa, said that he had run his restaurant here for a decade and this was the third consecutive year he has faced losses since the pandemic occurred.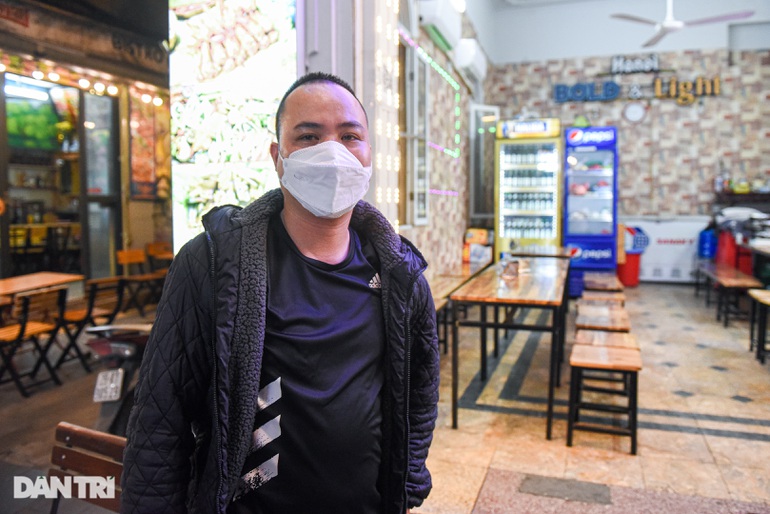 Tran Van Khoa at his restaurant
"We mostly serve tourists and the pandemic has struck us badly," Khoa said. "Following the government's new policy on adapting to the pandemic, we have been recently allowed to reopen after a long closure. However, we are still required to close before 9 pm as one of the restrictions to avoid large gatherings, which is still very difficult for our operation."
Khoa said that they normally received the most number of customers after 9 pm but now they have to close at that time.


"Normally we open from 4 pm to midnight and most customers come late at night," he said. "The early closing time applied by local authorities has discouraged customers and so most restaurants here are still facing losses. I hope that local authorities will relax the closing time."
Sharing the same opinion with Khoa, another beer restaurant owner here, Nguyen Huu Phuc said that closing at 9 pm or later does not make much difference in Covid-19 prevention. "The government has agreed with the proposal from the Ministry of Culture, Sports and Tourism to resume all tourism activities from March 15 so I think it's high time to allow us to fully resume operation," Phuc said.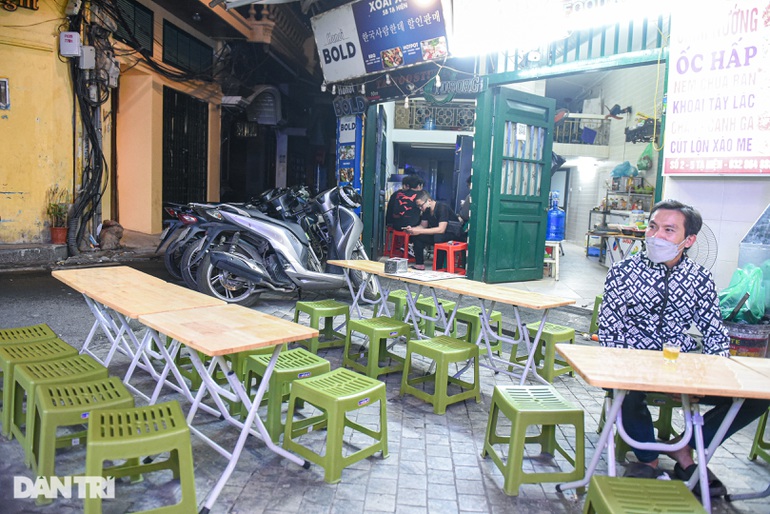 Phuc's restaurant also sees no customers
Phuc said that he used to have 15 staff members but now only keeps 5 since reopening with restrictions.
"Many customers returned when we reopened but then they never came back after seeing us having to close at 9 pm," he said. "I'm not sure if I can keep the business much longer."
As the country gets ready to get international arrivals again from March 15, Hanoi aims to welcome between 9 – 10 million tourists, including around two million foreigners this year, according to the municipal people's committee.
Source: Dtinews