OpenCommerce Group (OCG) is one of a few Vietnam startups with products that are competitive with those of rivals in the cross-border e-commerce sector.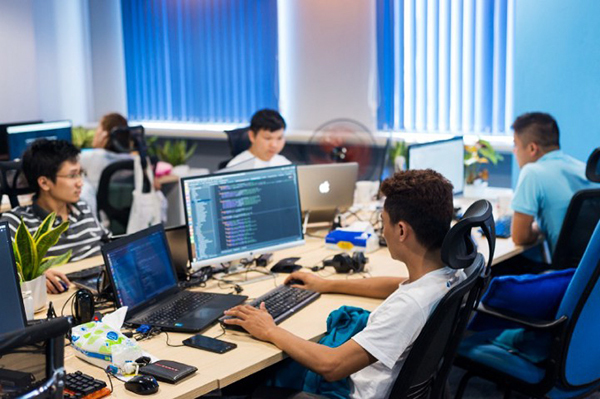 OCG has announced that it has successfully raised $7 million from a Series A round led by VNG, a technology unicorn (unicorns are privately held startups valued at or over $1 billion), and Do Ventures.
With headquarters in Hanoi and two representative offices in San Francisco (US) and Shenzhen (China), OCG specializes in providing service packages to online sellers at reasonable costs.
The startup provides retailers of different scale, including Vietnam, with an e-commerce platform to do cross-border business.
With OCG's technological ecosystem, people can begin doing business by using dropshipping (in which online retailers do not hold products), and print-on-demand.
Under dropshipping, sellers can sell products to consumers without having to set up storehouses or worry about complicated operations management.
The technological ecosystem of the startup has three main products: ShopBase (e-commerce platform), PrintBase (turning design ideas into printed products) and PlusBase (supporting online sellers).
It serves those who have demand for doing business in dropshipping and print-on-demand segments.
OCG products are different from other e-commerce platforms thanks to three factors – the tool to create online shops; wide range of products; and reasonable prices that fit many demands.
The e-commerce platform provides optimization tools which help sellers boost sales and increase profitability, such as tie-in and cross selling.
Two years after its debut, the platform has helped over 86,700 people from 195 countries do e-commerce on a global scale, with total transaction value of $670 million.
According to Quan Truong, co-founder and CEO of OCG, the startup will use the capital mobilized to improve products and expand customer segments, this creating diverse business opportunities for sellers.
In addition to Europe and the US, the Vietnamese startup plans to center Chinese and Southeast Asian markets in 2022.
Asked about the decision to pour $7 million into OCG, a representative for the investor said this is one of only a few companies in Vietnam capable of creating products that can compete with rivals of an international stature in the field of cross-border e-commerce. It is also the next development trend in e-commerce.
Trong Dat
Startup Selly, Vietnam's social commerce model, has raised $2.6 million in a Pre-Series A funding round from investment funds CyberAgent Capital, Do Ventures, Genesia Ventures, JAFCO Asia and KVision.
The Australian Government has committed 4.9 million AUD (3.53 million USD) of investment in Vietnam's venture fund Ascend Vietnam Ventures (AVV) to assist local startups, according to the Australian Embassy in Vietnam.