Kieu Ky Village in Gia Lam District, which is located on the north bank of the Red River about 15km from the centre of Hanoi, is famous for its craft of gold and silver laminating.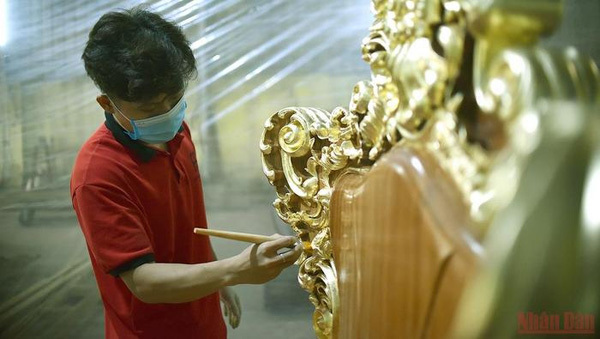 Kieu Ky villagers still venerate Nguyen Quy Tri as the patriarch of thin gold laminating. He was born and raised in Hoi Xuyen Village, Lieu Trai Commune, Hai Duong Province, and was a mandarin under King Le Canh Hung (1740-1786).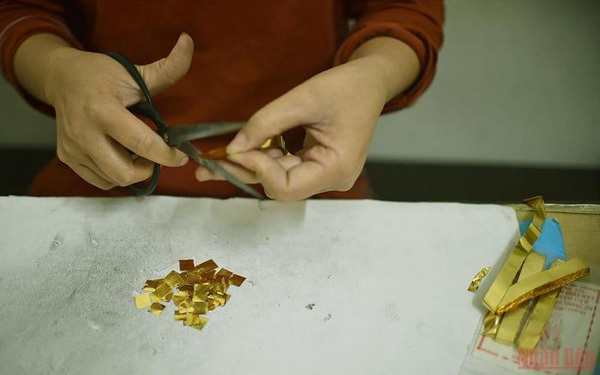 Artisans cutting each gold leaf into smaller pieces, measuring 1 square metre each.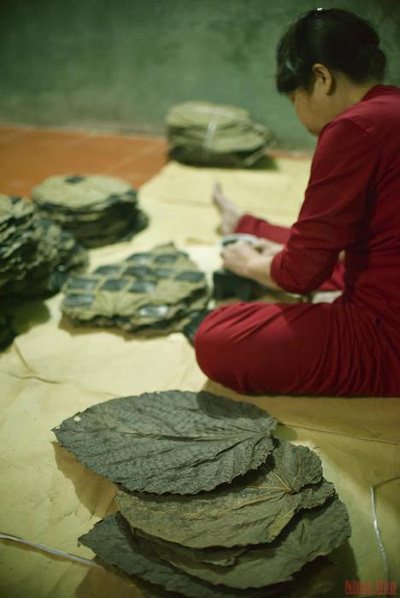 Parchments are dried on fig leaves which are put in open spaces. When the papers are dry, makers just shake the whole stack of fig leaves so that litmus papers will come off.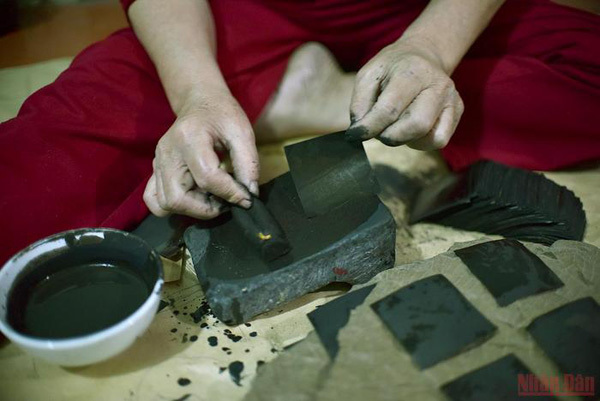 Chinese ink is spread on seed leaves. Cooking glue to make ink from buffalo skin also requires great effort.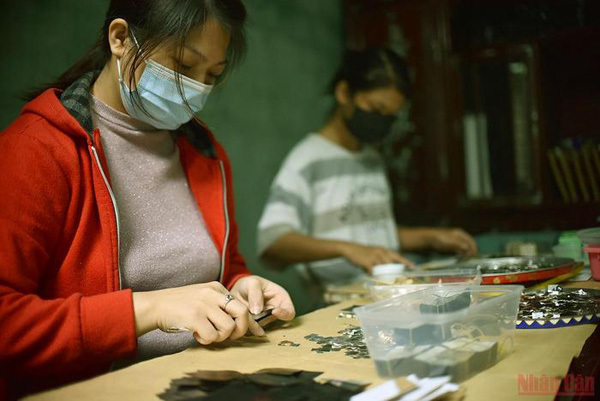 Workers placing gold leaves in parchment.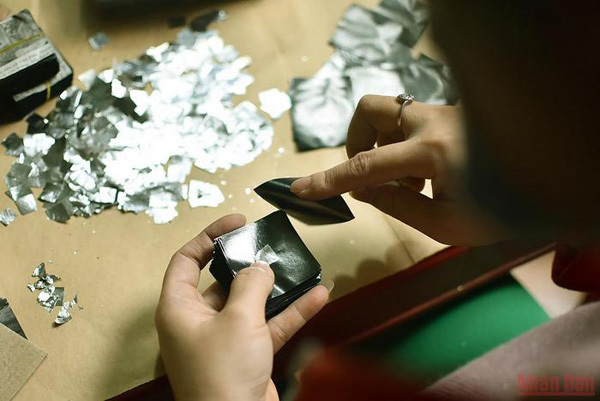 Putting a gold leaf on the parchment requires ingenuity to avoid its break.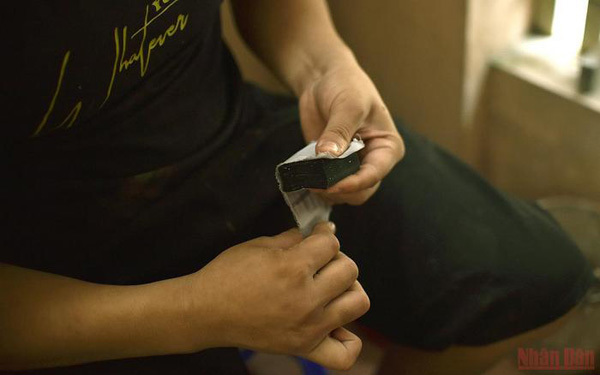 A cloth belt is tied around the entire parchment.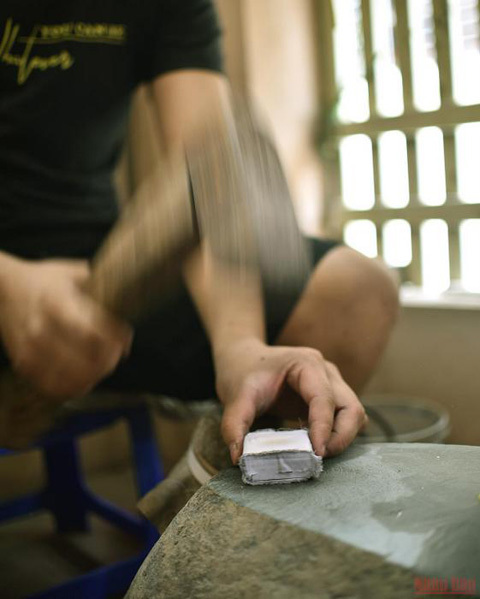 A craftsman is hammering gold bullion decisively but skilfully so that the gold leaf is very thin but not torn.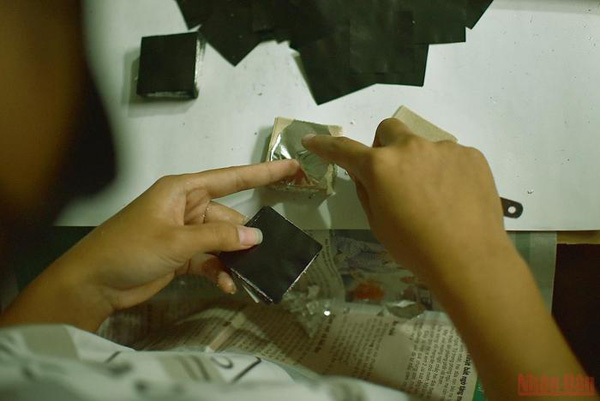 Gold leaves are then removed from the parchment and placed between small pieces of paper.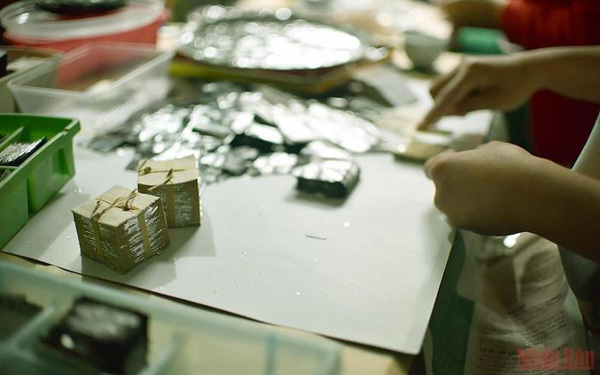 Craftspeople rub talcum powder on their hands so that gold leaves do not stick to their hands, avoiding loss of materials and products.
The gold leaves are carefully packed.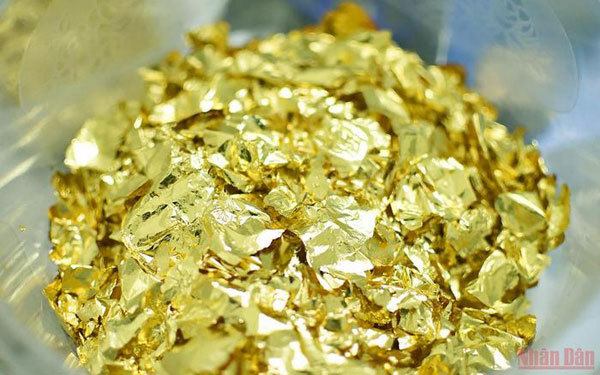 The craft of making thin gold leaf requires a meticulousness, carefulness and ingenuity because the gold leaves are easily blown away or broken.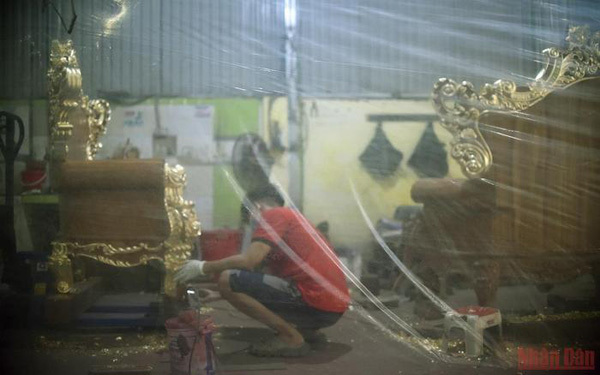 The plastic sheets are used to prevent the winds while craftspeople are laminating gold.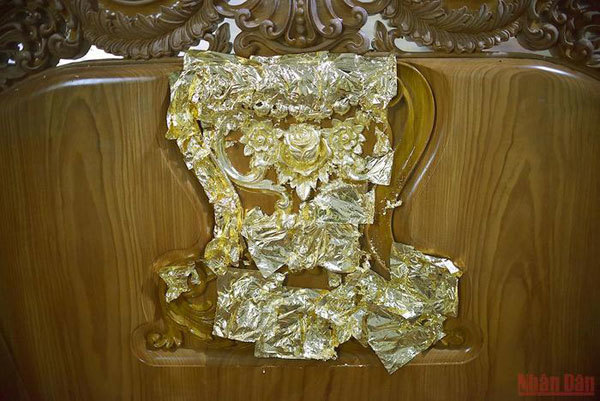 The gold leaves are gilded on a chair carefully.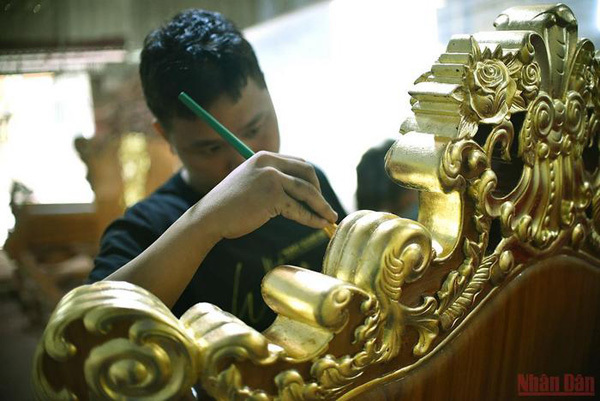 There are still many young people passionate about and pursue the time-honoured craft.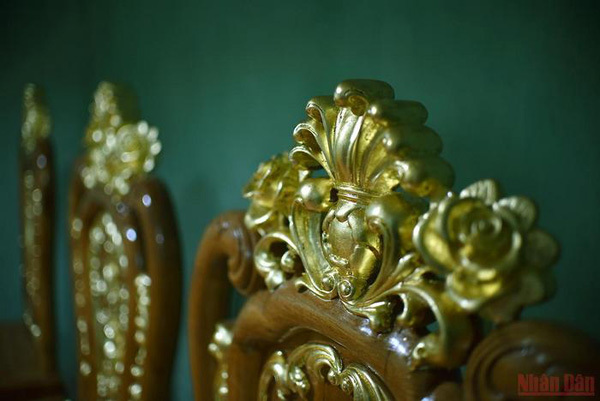 The products laminated with gold leaves meet the aesthetic needs of guests.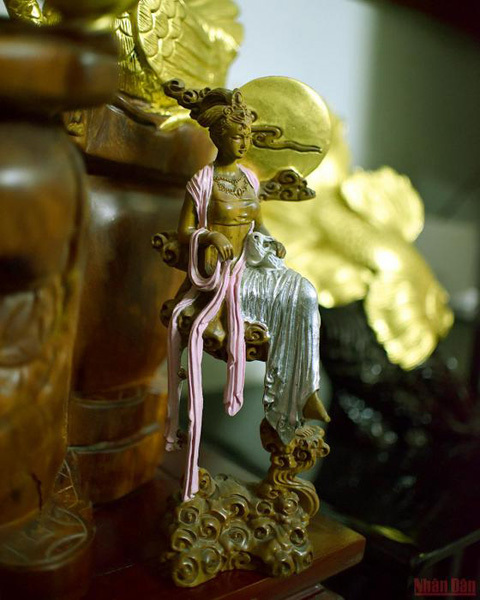 Products from Kieu Ky Village are consumed in all provinces and cities around the country. Many unique products are also given as gifts to foreign guests.
Source: Nhan Dan
Kieu Ky gold laminating craft village in Gia Lam district, Hanoi, has a history of about 300 years.
The Kieu Ky gold laminating craft village (Gia Lam District, Hanoi) has a history of about 400 years. Through ups and downs, people still retain their traditional profession with stages that require ingenuity and sophistication.