Among the patients, three cases were diagnosed with chronic appendicitis – a rare condition.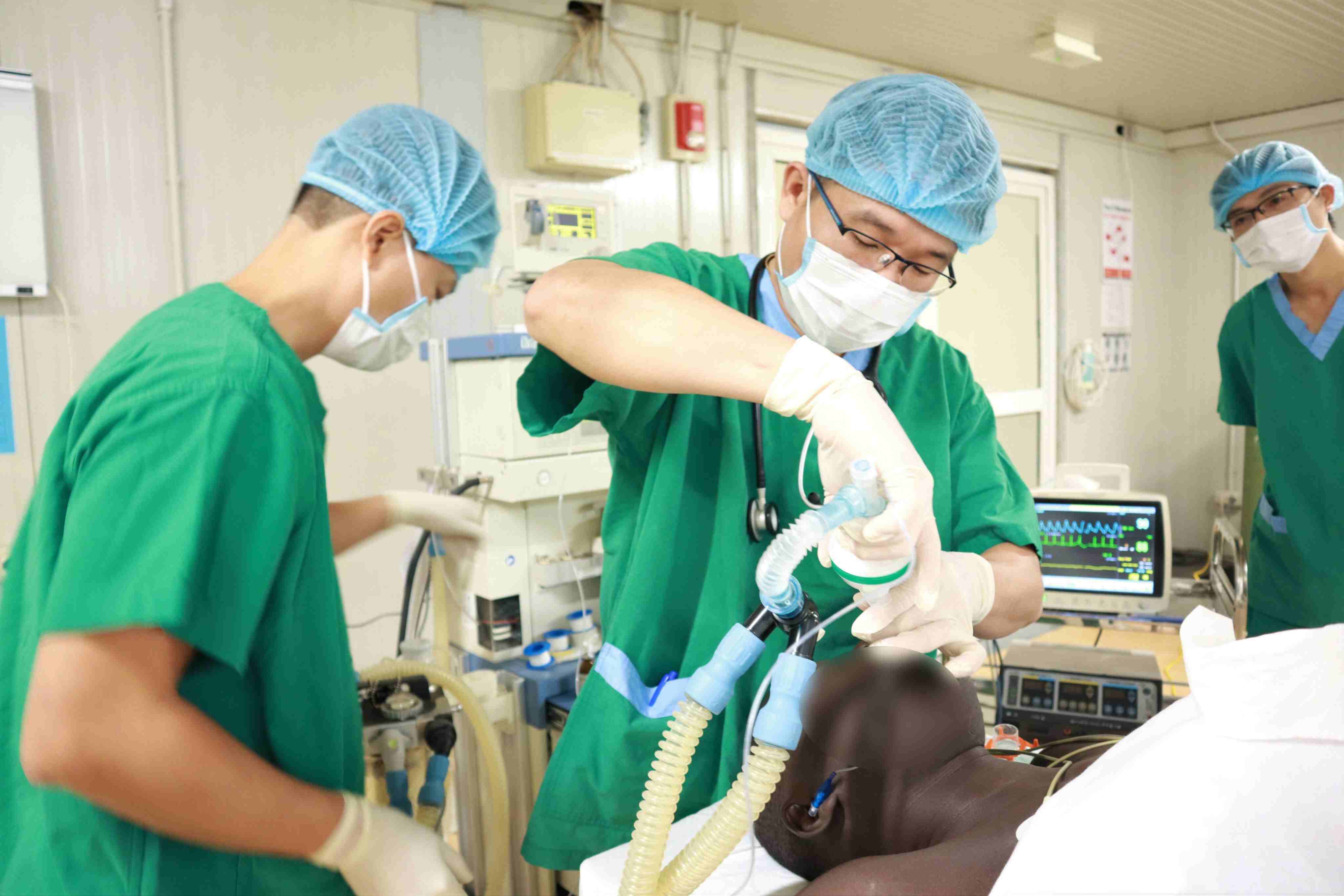 The Field Hospital No 3 of the United Nations Mission in South Sudan (UNMISS) has successfully carried out four consecutive surgeries for patients who are South Sudan's UN officers.
Of these, four patients were diagnosed with chronic appendicitis with atypical clinical symptoms: long-lasting Right Iliac Foss Pain (about 1 year) with many acute episodes.
The patients said they had been to many hospitals, including Level-3 Field Hospital in Uganda and hospitals in Kenya and Egypt, but the treatment was ineffective. The pain greatly affects the quality of life.
After a thorough examination, close monitoring of symptoms and diagnostic imaging, doctors thought it might be chronic appendicitis – a very rare disease.
After consultation, doctors concluded that the patients need surgery. The surgeries all succeeded, helping remove the worry which had existed for a long time.
As the clinical symptoms are atypical and other diseases have not been excluded, the patients were monitored closely in the postoperative period, not only in the first days but throughout the hospital stay and after they were discharged.
Doctors also applied TAP-block, a newer method for management of postoperative pain after abdominal surgery, which makes patients feel more comfortable, reduces anxiety, and allows them to exercise early. These are important for abdominal surgery.
The fourth case was an abscess near the anus, 10cm large. The situation lasted two months and the patient was examined many times at a UN hospital but the treatment did not improve. The abscess caused a lot of pain to the patient as well as difficulties in daily activities, which could have led to whole-body infection.
The doctors at the Field Hospital No3 conducted surgery to remove pus from the abscess and took care of the patient in the postoperative period. The patient became well and was discharged from the hospital.
In the letter of thanks to the Field Hospital No 3, Bwangani Issac, one of the four UN officers who had surgery, wrote that the Vietnam Field Hospital provided very good healthcare services and says he was very satisfied with the professional doctors and nurses there.
He expressed his appreciation to the Government of Vietnam and the United Nations for having sent the best doctors and nurses to South Sudan to protect the lives of UN staff who are helping the people of South Sudan.
Nguyen Lien
A memorial service was held for Lieutenant Colonel Do Anh, who died while on a UN peacekeeping mission, on Wednesday at the National Funeral Hall in Hanoi.