Since early 2020, Vietnam has witnessed four Covid-19 waves. The scale and spread of the ongoing fourth one has been far worse then the previous ones.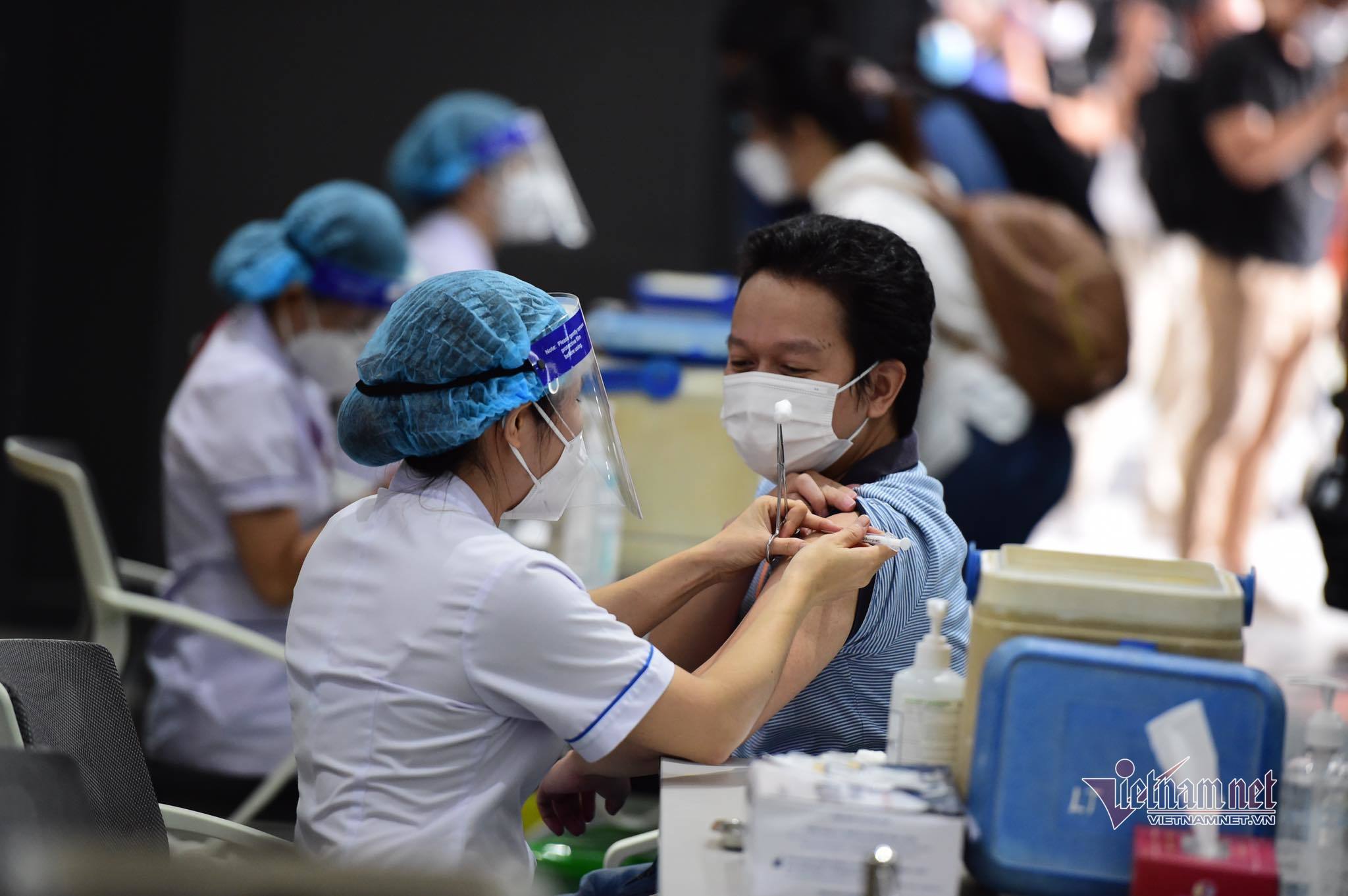 The first wave was from January 22, 2020 to July 22, 2020, during which 415 cases were reported, including 309 domestic cases and 106 imported cases. There were no deaths.
The first two cases were a father and a son from Wuhan, China.
Later, Vietnam discovered a community-transmitted hotbed with six cases in a family in Son Loi commune in Binh Xuyen district in Vinh Phuc. They had close contact with patients who were workers from Wuhan.
The other hotbeds were at the Buddha Bar in HCM City, Ha Loi (MeLinh, Hanoi) and Bach Mai Hospital.
The second wave lasted from July 23, 2020 to January 27, 2021, with 1,136 cases reported, including 1,073 cases and 63 imported ones. Thirty-five patients died during the outbreak.
A high number of infections were in Da Nang City and localities with epidemiological factors related to Da Nang. Later, it spread to 15 cities and provinces.
The third wave lasted from January 28, 2021 to April 26, 2021 with 1,303 cases reported, including 910 domestic and 391 imported cases. There were no deaths.
The first patient was a worker in an industrial cluster in Chi Linh, Hai Duong province. He tested positive when entering Japan. The virus then spread throughout Hai Duong and 13 cities and provinces.
According to the Ministry of Health(MOH), all three waves had a low number of infections and each wave occurred within a short time and a certain number of localities. The impact of the first three pandemic waves was not that serious.
Experts said the coronavirus variants in the first three waves were not as contagious as Delta variant in the fourth wave, so treatment of Covid-19 patients was within the reach of Vietnam's medical sector. The total deaths of the three waves were 35.
During the three waves, Vietnam applied five strategic principles: prevention, discovery, isolation, zoning, stamping out, and effective treatment.
The Government then instructed the use of measures at higher levels and earlier than measures recommended by the World Health Organization (WHO). Directions 15, 16 and 19 were released to guide localities to have reasonable responses to their respective situations.
According to MOH, the biggest successes in the period were measures to prevent disease sources, concentrated quarantine, and localization to stamp out the pandemic, and minimizing of the infection and death rate. The efficiency of the measures were recognized by WHO and many countries.
From the very beginning, the Government mobilized security and military forces to perform tasks in organizing concentrated quarantine, controlling entries in border areas, restricting and temporarily suspending entries into Vietnam, and temporarily stopping the granting of visas. Meanwhile, MOH took the initiative in proposing scenarios early.
Fourth wave

Since early 2020, Vietnam has witnessed four Covid-19 waves. The scale and spread of the ongoing fourth one has been far worse then the previous ones.
The fourth wave began on April 27, 2021, and has not stopped. MOH reported that from the day Covid-19 appeared in Vietnam to Jan 24, 2022, Vietnam had discovered 2,155,784 cases, including 2,149,095 from the fourth wave (99.7 percent). As many as 36,849 patients have died in the fourth wave.
As of the end of May, 2021, the fourth wave had spread to 30 cities/provinces. It broke out strongly in Bac Ninh and Bac Giang, attacking IZs, factories, enterprises, workers' dorms and populous residential quarters.
The pandemic was controlled in late June 2021 in the two provinces, while patients with unknown infection sources were found in Da Nang, Hanoi, HCM City and other localities.
In HCM City, the pandemic broke out strongly by May 26 and the number of infections began escalating rapidly with 20 infection chains in the city.
On May 31, 2021, municipal authorities decided to impose a lockdown in accordance with the Prime Minister's Directives 15. However, the virus continued to spread during the one month lockdown. On July 9, the city imposed a lockdown with stricter regulations stipulated in Directive 16.
On October 10, 2021, MOH stated that the wave had been basically controlled throughout the country with 835,036 community-transmitted cases in 62 cities/provinces and 20,520 deaths (2.4 percent of infections).
The fourth wave has seriously affected peoples' lives and the country's social-economic development. It has caused stagnant production, and had a negative impact on people's livelihood and psychological health.
Thanks to effective vaccine diplomacy, Vietnam has deployed an unprecedented vaccination campaign. This has allowed the country to shift to a new strategy on adapting safely and flexibly to the pandemic with the solution "5K (in Vietnamese: Khau trang (face mask), Khu khuan (disinfection), Khoang cach (distance), khong tu tap (no gathering), Khai bao y te (health declaration) + vaccine + drug + technology + people's awareness", and three pillars – testing, quarantine and treatment.
New normal
According to WHO, and scientists, the pandemic will not be controlled completely prior to 2023 and new variants may appear.
On October 11, 2021, the Government of Vietnam released Resolution 128, setting temporary regulations on safe and flexible adaptation and effective control of the pandemic.
Since that day, more than 1.3 million cases and 16,000 deaths have been reported (up to Jan 24, 2022).
As of January 24, Vietnam has discovered 163 cases infected with the Omicron variant, including 14 in Hanoi, 27 in QuangNam, 92 in HCM City, 1 in Hai Duong, 1 in Hai Phong, 2 in Thanh Hoa, 8 in Da Nang, 11 in Khanh Hoa, 1 in Long An, 2 in Quang Ninh, 1 in Ba Ria – Vung Tau, 2 in Kien Giang and 1 in Binh Duong.
Nguyen Lien
The death rate, which has fallen but remains high, has been attributed to the exhaustion of medical workers, ineffective management of Covid cases, and poor facilities.
Ho Chi Minh City, the epicenter of the recent COVID-19 outbreak in Vietnam, recorded 15 COVID-19 related deaths, including six severely ill cases earlier transferred from neighbouring localities for treatment.