Duong Tran Anh Duy has been hired at the US Naval Academy to work as an Assistant Professor of the Mathematics and Sciences Faculty. He will begin working on January 3, 2023.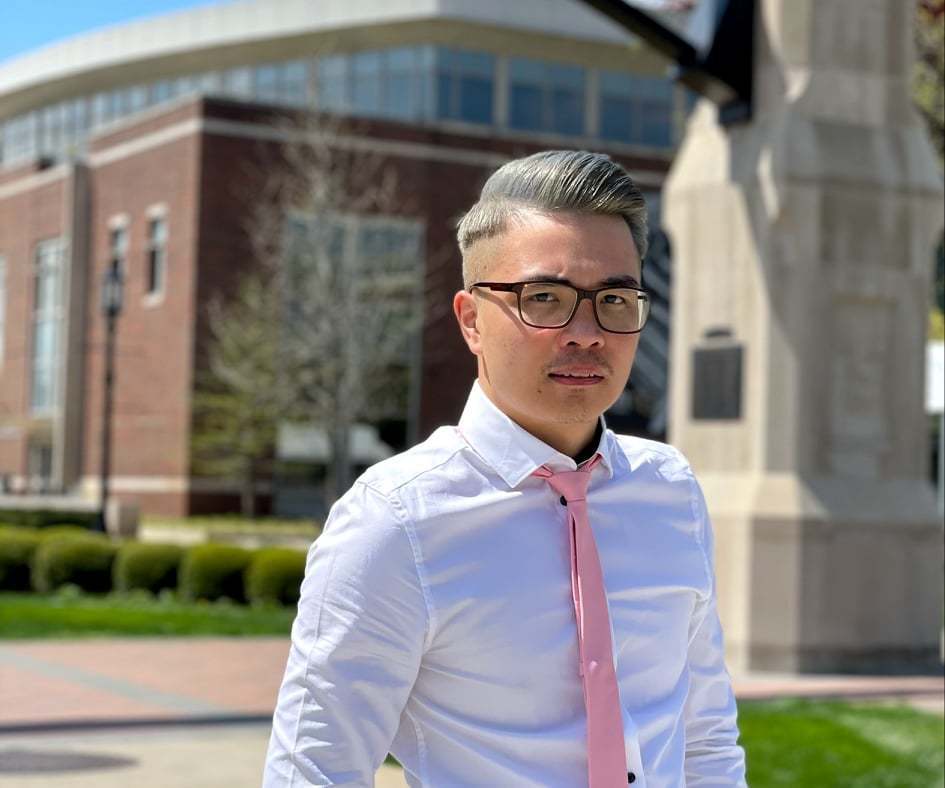 Duong Tran Anh Duy
In its 170-year history, the academy has produced many talents, including US President Jimmy Carter and 26 members of the US Senate, including former Senator John McCain.
Duy is about to finish his doctorate in Computational Neuroscience at the College of Engineering, Purdue University – one of the top 4 schools in the US in science and engineering.
His research revolves around analyzing the human brain in a healthy state as well as brain-related diseases such as Alzheimer's. Brain fingerprint is a new research field. Duy is passionate about the project and plans to have in-depth studies.
Duy is also a member of the research project on Alzheimer's, which still has no cure, at University of Pennsylvania. He plans to continue to pursue the project for his post-doc period and develop it at Perelman School of Medicine at the University of Pennsylvania (Duy is a visiting PhD Candidate there).
According to Duy, from 2020 to now, because of Covid-19, the labor market in the US is now very competitive and many schools have restricted the recruitment of new professors, which has affected candidates who obtained doctorates in recent years. Duy is going to defend his doctoral dissertation in March.
In late 2021, Duy applied for 20-25 schools, had interviews at eight schools, received proposals from five schools and then finally decided to take the job at the US Naval Academy.
Asked about 'knowhow', Duy said candidates not only need to have in-depth knowledge and skills, but also have similar ways of looking to the future as the schools do.
"I feel that what I have are exactly what they need. I realized that the schools need someone who can develop their culture and history, not just a good researcher or scientist with big potential," he said.
When applying for a job, candidates need to meet the employers and try to convince them that they are the most suitable candidates.
"Another important thing for candidates to get admitted is whether the professors in the faculties feel the candidates are part of them. In my case, the professors think I can make a contribution to the collective's research in an active way."
"Some candidates focus too much on science and they may forget that there are many other factors to become professors," he said.
According to Duy, all the schools apply the principle 'Diversity, Equity and Inclusion' (DEI) when considering candidates.
Most of the issues require multi-disciplinary research, for example, human genome decoding.
Diversity means attracting scientists in different disciplines to work together to resolve certain problems.
He believes that DEI will become the world's recruitment tendency.
Turning points
Duy believes that he has gained achievements thanks to two turning points.
He was an English major student at the TienGiang High School for the Gifted, but after finishing high school, he decided to study pharmacy in tertiary education.
However, when he was a sophomore, Duy realized that pharmacy was not the major he wanted so he began studying math and engineering.
"And I have been pursuing the path with mathematics since," he said.
The second turning point came after finishing university. With two bachelor's degrees in mathematics and engineering, Duy held different positions in the automobile industry, including project management and leader of teams.
However, after two years of working with good salaries, Duy decided to give up and return to studying.
Regarding the first turning point, Duy said that sometimes one feels pressure of having to study or take work they don't want. But for Duy, if someone cannot live and work with his passion, he will 'lose half a life'.
As for the second turning point, Duy said he was affected by a person who is now rector of a university.
"He was in the final year of studying to become a physician, but he dropped out and left to pursue a doctorate in industrial engineering at Penn State," Duy said, adding that there are many such stories in the US.
"I remember that when I was worried about the decision to leave for another major, he told me 'If you are good, you are good'," Duy said, adding that this way of thinking is something everyone needs to have, because many people don't have the courage to do or not do something.
Duy has built a website to give advice about the opportunities of studying and researching at the US Naval Academy, as well as opportunities for higher education in the US.
"I want to become a bridge that helps people integrate more rapidly in the US. My wish is bringing one thing to students and other people I meet – courage," he said.
Phuong Chi – Doan Hung
Luu Nguyen Nguyet Minh is working on sustainable solutions to help solve Mekong Delta's problems.
"I chose to stay in the UK, not because I can find a good job here, but I believe that I still need more time to accumulate experience and money before I return to Vietnam and do something bigger," said Trinh Quang Vu.