The state investigation agency has found that an Indian citizen has been an organizer in the biggest gambling ring ever uncovered by HCM City Police.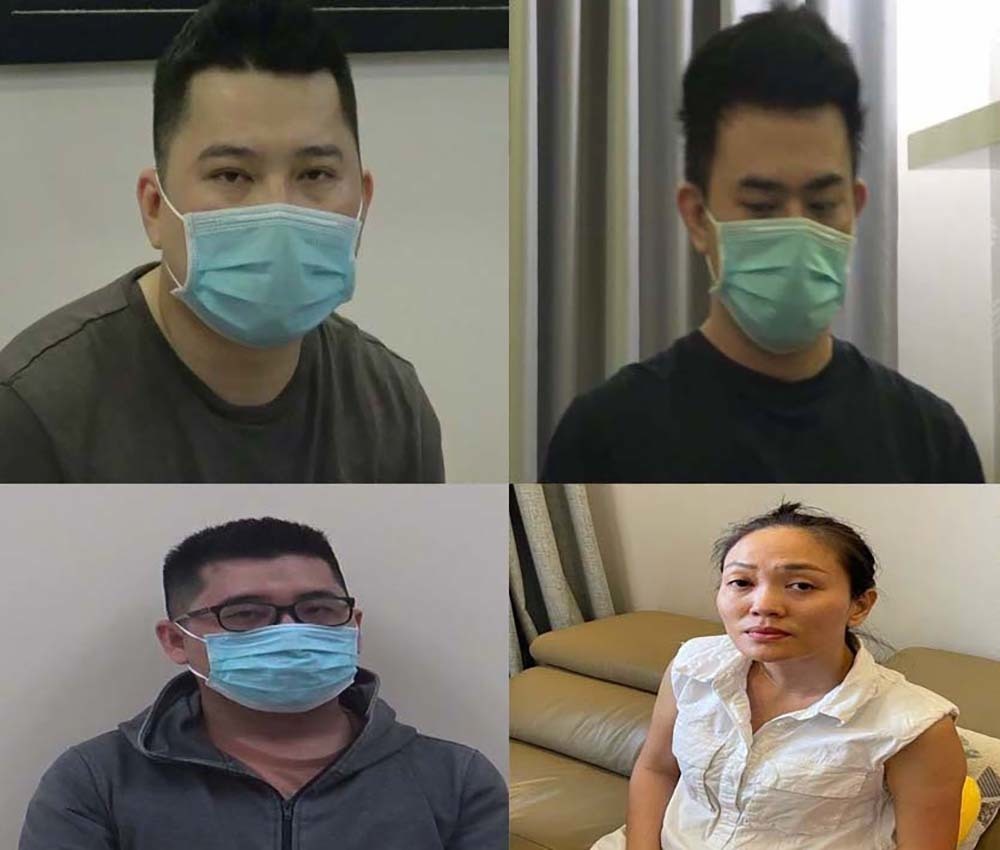 The four ring leaders
According to police, Mohit left the country before the gambling ring was uncovered. He has a Vietnamese wife and has been living in Vietnam for many years.
Mohit was discovered setting up the gambling website Swiftonline.live. Huynh Long Nhu, born in 1993, in Tan Binh district, and others set up Nagaclubs.com. However, it was Mohit who managed the ring and trained workers for the ring.
Nhu said that he met Mohit at a café. After hearing Mohit introducing his Swiftonline.live, he thought he could make money from the website and decided to join the ring.
At first, Nhu acted as an agent, calling people to join Swiftonline.live. Later, the Indian tycoon assigned Nhu to manage the website in Vietnam. He also guided Nhu and other people, including Huynh Long Bach (1991) and Nguyen Dac Quy (1994), both of whom reside in Go Vap district, and Pham Thi Mai Ngan (1985), in Phu Nhuan to run Nagaclubs.com.
They changed websites regularly to escape the police and connected the websites with other international betting websites to get commissions.
When the system began operating smoothly, Mobit hid and his face and only contacted key personnel via social network apps.
The police found that the gambling ring operated under a multi-level scheme. The ring called for investment in cryptocurrencies and its leaders told investors that they have a license for legal international operation.
Anyone who can attract three other people to join the ring would get a commission of $50 and points for rank promotion. The multi-level gambling ring has seven ranks.
Each player opens an e-wallet on Remitano to buy cryptocurrencies USDT or Etherum. After that they create an account on the website, linking with a virtual wallet and using cryptocurrencies to bet.
Ring leaders attract as many players as possible. When the number of players is high enough, they collapse the system and appropriate players' money and remove all traces.
The large gambling ring was uncovered by PA05 of MInis in earlier November. To date, HCM City Police have filed charges and detained 43 individuals for 'organizing gambling' and 'gambling'.
To date, the police have seized many exhibits, including 40 laptops, 15 calculators of different kinds, seven cars, many bank cards, VND3 billion in cash and foreign currencies, and real estate documents worth VND21 billion in total.
The police estimated that $3.8 billion had been transacted via the ring, or VND87 trillion. This is just money from gamblers, and does not include reciprocal money from the bankers.
Linh An