Real estate mergers and acquisitions (M&A) are expected to be a good source of funds in 2022, as these activities are likely to increase in terms of frequency and value this year.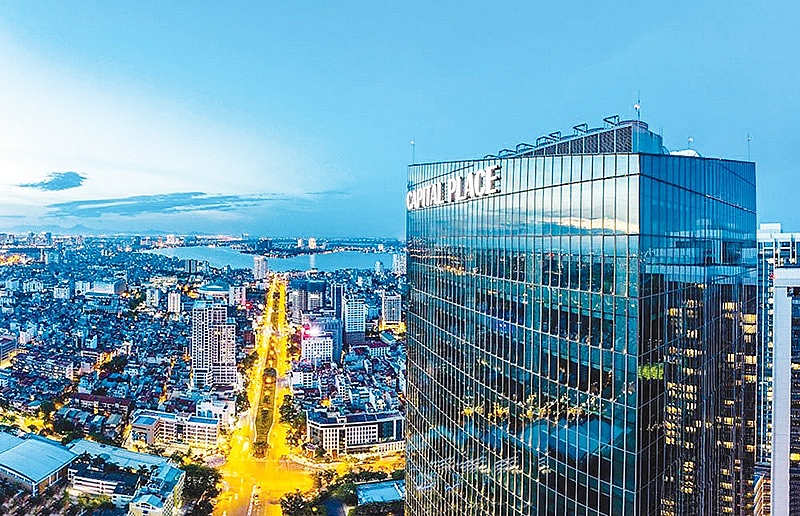 Foreign investors are ready for M&A in real estate
Vietnam has an active M&A market. In 2021, real estate businesses received more than $31 billion of registered foreign direct investment (FDI); however, disbursed capital decreased by $1.6 billion on-year and reached $2.6 billion.
The M&A outlook for 2022 is bright as Vietnam is an increasingly attractive destination for international businesses. As borders reopened on March 15, and travellers from 13 countries are now allowed to enter Vietnam without a visa, M&A deals are likely to increase along with other real estate investments. The reason for this is that investors can now travel to properties and conduct market research, understand business models, or evaluate the potential of sites.
FDI pull factors
According to Savills, two major pull factors make Vietnam an attractive investment destination. Firstly, it offers investors favourable macro factors such as steady economic growth, political stability, improving infrastructure links, increasing urbanisation, and a large and young workforce. Secondly, the government also provides attractive support policies, such as tax incentives, to foreign investors.
The country's infrastructure and transport networks provide links not only regionally through a growing road system but also through international seaports, airports, and land borders.
According to the Ministry of Planning and Investment, there are plans to launch the largest socioeconomic development recovery plan the country has ever seen, with over $4.8 billion dedicated to infrastructure development. This will increase the potential of satellite provinces to attract foreign-invested enterprises, as improved transport links will allow these enterprises to expand further afield than established hubs like Hanoi and Ho Chi Minh City.
Le Thi Phuong Lan, head of Investment at Savills Hanoi shared, "In 2022, we have seen encouraging M&A activities so far. Of the industries receiving investment, real estate ranked second and received nearly $1.52 billion, which is 30.4 per cent of total registered FDI. These investments demonstrate that foreign investors remain bullish on developing real estate projects in Vietnam."
M&A obstacles
In the view of Lan, while Vietnam has enormous investment potential, investors should be aware of some of the limitations within the market, which include legal barriers, difficulties with joint venture partners, uncertainty with the M&A processes, and different pricing approaches.
"Vietnam has relatively complicated land laws. There are a plethora of inconsistencies between laws, which results in wasted time and money. Despite institutional reforms over the last few years, these shortcomings hinder M&A deals," said the Savills expert.
When doing business in Vietnam, most foreign enterprises enter joint ventures. Within this model, the foreign enterprise holds the main decision-making power and the Vietnamese investors provide legal support. However, due to the differences in business practices and legal structures, negotiations may be time-consuming.
As M&A is a relatively new concept in Vietnam, many businesses, especially small- and medium-sized ones, are not prepared for the processes involved, Lan said. Large projects without specific divergence plans may struggle to attract investment or to transfer the project.
Finally, buyers and sellers often have different pricing approaches. There is often a difference between the price a developer expects and what the buyer is willing to pay, which could lead to challenging negotiations to find an agreed price.
The head of Savills Hanoi's Investment added, "Although M&A deals are increasingly popular, there are still potential obstacles for foreign investors. M&A transactions are a complex commodity; therefore, the involved parties need to carefully research and develop detailed plans to ensure long-term value. With our own experience of entering the Vietnamese market and aiding international clients, Savills understands the needs and concerns of FDI companies. Besides short-term profits, we aim to create long-term value within M&A deals."
Source: VIR
According to the Vietnam Bond Market Association, in the first two months of the year, the total corporate bond value issued to the public rose by 31 percent.