Analysts all have optimistic forecasts about cash flow to Vietnam in 2022 and upcoming years after a year of net withdrawals.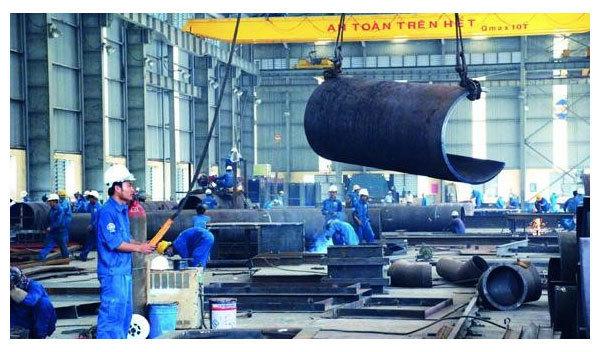 The first deals of 2022
Arisaig Asia Fund Ltd announced the purchase of 1.3 million MWG shares of The Gioi Di Dong (Mobile World) on January 10. As such, the foreign fund spent VND180 billion to collect more Vietnam shares.
After transactions, its ownership ratio in MWG increased from 6.99 percent (48.8 million shares) to 7.18 million (51.2 million shares).
Arisaig Asia, belonging to Singaporean Arisaig Partners, mostly invests in FMCG (fast moving consumer goods), consumer services and retail, and is now holding VND6.9 trillion worth of MWG shares.
Also at the beginning of the new year, VPBank asked for shareholders' opinion on the plan to increase the foreign ownership ratio in the bank to 17.5 percent instead of 15 percent as initially planned, so as to make a private offering to new foreign strategic investors and create more favorable conditions for existing foreign shareholders in the stock market.
The plan was put into discussion at the 2021 shareholders' meeting. Opinions in well informed circles say the foreign investor is SMBC from Japan. It is the partner who acquired 49 percent of FE Credit shares at a record high price of $1.4 billion.
Vietnam has also seen positive signs in FDI attraction. Goertek Group has received an investment registration certificate for its additional investment of $400 million. T&T Group of Do Quang Hien and three South Korean partners (Hanwah, Kosspo and Kogas) on January 15 kicked off the $2.3 billion gas-fired power project in QuangTri. The power plant, with the capacity of 1,500MW in the first phase, would be put into commercial operation in 2026-2027.
Bac Giang province has also granted investment registration certificates to some foreign invested projects, including FUSHINI Vietnam, Zhengzhou Boruikate Tools and Capella Land.
At a ceremony on receiving the decision on approving investment in 200 hectares of industrial land in Hung Yen, Kinh Bac City Development Holding Corporation (KBC) signed an MOU on cooperation and investment worth $1 billion with the first potential client – ACI Capital.
Economists predict that Vietnam may attract $40 billion worth of FDI in 2022 after attracting $31.15 billion in 2021.
Nguyen Mai, chair of the Vietnam Association of Foreign Invested Enterprises (VAFIEs), believes in bright prospects for the new year 2022 with the country's next-generation FTAs (free trade agreements) and strong recovery of the economy. Once international air routes are reopened, it will be easier to attract foreign investors.
Vu Tien Loc, chair of VIAC (Vietnam International Arbitration Center), believes that foreign investments in Vietnam will improve significantly in the last months of 2022, when the pandemic is contained and policies are applied to help businesses recover.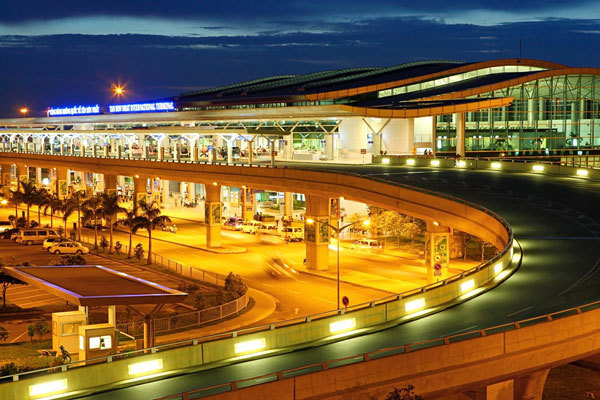 Boom expected
Thai investors in recent years have poured big money into Vietnam, buying into brewery, plastics and cement companies. ThaiCham said Thai investors will pour several billions of dollars more into Vietnam in the time to come, targeting the production, retail and energy sectors.
As for foreign portfolio investment, Saigon Securities Incorporated (SSI) could see positive factors in cash flow in December. It predicted that the capital of investment funds, especially ETF (exchange traded fund), would come back (in 2021, foreign investors' net sale was $2.3 billion).
The other factors that support the market include the upgrading of technology used by the stock exchanges, the possibility of the Vietnamese stock market being upgraded from frontier to emerging, and opening of more room for foreign investors.
Management authorities have recently meted out punishments with heavy hand on violations to heighten transparency and the quality of goods in the stock market. In the long term, these are factors that will help the market upgrade and attract foreign capital flow at a much larger scale.
The robust growth of Vietnamese large corporations such as T&T, Hoa Phat, Masan and Vingroup which all want to cooperate with foreign groups also helps attract foreign capital.
Regarding business models, Loc said Vietnam would accelerate institutional reform and legal framework to create a safer and more quality investment environment.
Despite Covid-19, Vietnam still attracted a high amount of FDI in 2021, while forecasts about 2022 are optimistic.
In general, foreign institutions still believe that Vietnam has attractiveness in the long term. SIIA said Vietnam is an attractive destination in the eyes of international investors. The World Bank also said foreign investors have confidence in Vietnam.
The World Bank, in its latest report released in Jan 2022, predicted that Vietnam's economy would prosper in 2022 with GDP growth rate of 5.5 percent, while the economy would come back to the pre-Covid growth track by 2023, when domestic demand fully recovers and there is no new shock.
According to economist Dorsatin Madani, unlike many other countries, Vietnam has considerable fiscal space. An expanded fiscal policy could be implemented and will not have a big impact on fiscal balances.
In general, Vietnam's economy is expected to continue to be stable from 2023.
M. Ha
The Vietnamese stock market has been rising to historical levels in terms of points and liquidity, still has huge growth potential and could even be at the beginning of a multi-decade surge, according to investment fund VinaCapital.
Below are the top 10 businesspeople on the Vietnamese stock market 2021: