The recovery of all tourism activities after more than two years of being ravaged by COVID-19 has also opened up an opportunity to attract foreign investment into the tourism sector, especially resort real estate.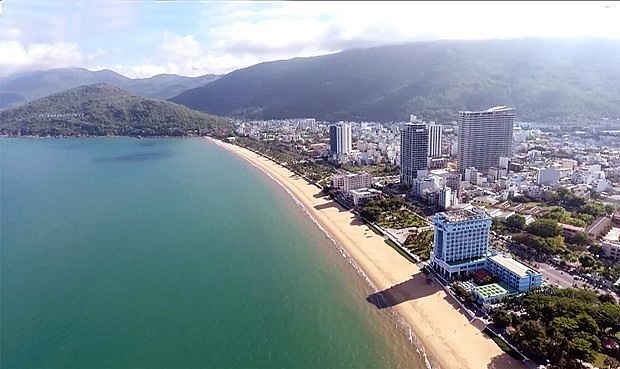 Foreign investment to be assisted by revivial of tourism, Illustrative image (Source: VNA)
"When the number of tourists increases again and the industry regains its previous growth momentum, investment promotion opportunities will increase very quickly," said Nguyen Trung Khanh, general director of the Vietnam National Administration of Tourism last week.
According to SSI Research, the occupancy rate will recover with the increase in the number of tourists, leading to the full revival of the tourism and resort real estate market.
In the first two months of 2022, international visitors to Vietnam were estimated at 49,200 arrivals, up 71.7 per cent over the same period last year. Of this figure, the number of arrivals by air reached 43,200, accounting for 87.8 per cent of international arrivals to Vietnam, according to data from the General Statistics Office.
Many resort real estate projects have announced investment policies or introduced and officially opened for sale on the market from the beginning of 2022. Novaland intends to release over 15,000 new items this year, including large-scale real estate projects in Binh Thuan, Khanh Hoa, and Thua Thien-Hue provinces.
Central Capital also introduced the Cam Ranh Bay Hotels & Resorts project, while many investors have flocked to Quang Ninh province to hunt for resort real estate, especially projects associated with international operation management brands.
"The strong flow of foreign capital into Vietnam in the past year partly confirms the large number of international experts who are and will be working in the country. As of now, they will come to Vietnam for long-term business, helping to regain growth momentum of the serviced apartment segment," said Neil MacGregor, managing director of Savills Vietnam.
Statistics from the company also show that Japanese and South Korean experts are the main tenants of Grade A serviced apartments, with 79 per cent market share in the first half of 2021 and increasing to 84 per cent in the second half.
In Hanoi, Savills also recorded an increase in hotel supply since the beginning of 2022. Director of Savills Hanoi Matthew Powell commented, "Besides best-performing tourist cities like Halong, we see a large number of projects being developed in the suburbs and around Hanoi such as Hoa Binh and Thanh Hoa provinces. We have high expectations for resort real estate projects in these surrounding areas."
The number of international visitors to Vietnam in 2021 went down to virtually zero compared to 2019, and total revenues dropped from $32.8 billion in 2019 to $7.8 billion in 2021, albeit helped by a focus on domestic tourism.
The reopening is not only for tourists, but facilitates ease of access to overseas investment capital. According to data from the Ministry of Planning and Investment, Singapore is currently leading in foreign capital in 2022 with over $1.7 billion registered accounting for 34.2 per cent of total investment capital in Vietnam, followed by South Korea with over $1.4 billion.
According to the Singapore Business Federation's National Business Survey, which was conducted from July to October last year, Vietnam came second in terms of countries that Singaporean businesses were most keen to venture into. Of the 440 companies that are planning future expansion, 31 per cent said they were keen on going to Vietnam.
Just one day after Vietnam announced its reopening, Singapore also decided to launch travel lanes for vaccinated Vietnamese tourists from March 16, restoring two-way quarantine-free travel. "Singapore and Vietnam have high vaccination rates. The opening of vaccinated travel lanes is definitely an important milestone for the recovery of the tourism industry of the two countries," said Sherleen Seah, chief representative of the Singapore Tourism Board.
Elsewhere, in addition to efforts to negotiate with China to restore some flight routes, the tourism industry has also launched many preferential programmes to attract tourists from South Korea and Japan.
As for some other potential markets, including the United States, Western Europe, Australia, and New Zealand, Vietnam is also planning to open its doors to welcome guests normally after international flights are resumed.
Source: VIR