Despite facing various difficulties, it remains entirely possible to be optimistic about the outlook for foreign investment attraction moving into 2022, with many commitments regarding investment in major projects being made by foreign investors.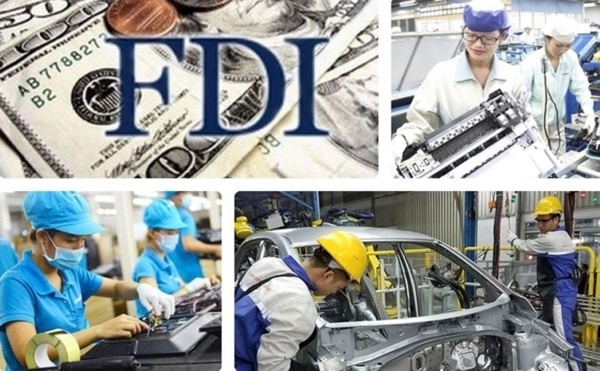 More than US$31 billion in foreign investment capital was poured into the nation throughout 2021, marking an increase of 9.2% compared to 2020.
This figure cannot be compared with the level of over US$38 billion that the country achieved in 2019, however, in the context of the continued spread of COVID-19, this can be viewed as a positive result which shows the confidence of foreign investors in the Vietnamese market.
The main highlight in terms of attracting foreign investment is that both newly-registered and adjusted-investment capital saw an increase compared to 2020, with adjusted capital expanding by 40.5%. Although the value of capital contribution and share purchases dropped sharply in the opening months of 2021, it gradually saw an increase during the final months of the year, thereby making investment value through this form fall by only 7.7% on-year.
Along with the further recovery of global investment capital, foreign investment in the nation has enjoyed an impressive recovery. Investment capital through capital contribution and share purchases in the rest of the year soared to US$6.9 billion following the implementation of a series of large-scale projects.
Even disbursed capital last year stood at US$19.74 billion, a drop of 1.2% compared to 2020, although the trend can be seen as quite positive.
Most notably the Government co-ordinated alongside competent agencies to devise solutions and adopt policies aimed at removing difficulties and obstacles faced by businesses. In addition, regulations and guidelines for flexible adaptation to the new situation have contributed to helping improve disbursement as swiftly as possible.
According to Do Nhat Hoang, head of the Foreign Investment Department under the Ministry of Planning and Investment, in the context of a period of global investment difficulties, this increase in registered capital indicates the interest of foreign investors. Indeed, they remain keen on paying greater attention to the nation as an investment environment, especially in the event that the COVID-19 pandemic is competently brought under control.
Although the recovery momentum of foreign investment attraction is becoming increasingly obvious, it must be recognised that the situation remains extremely difficult and unpredictable to evaluate fairly. In 2021, the nation remained an attractive destination for foreign investment flows due to it being seen as an important area to carry out processing and manufacturing activities which can serve the ASEAN market, Hoang stated.
Andrew Jeffries, country director for Vietnam of the Asian Development Bank (ADB), said that although this decrease in investment mainly impacted the group of small-scale projects worth under US$5 million and below US$1 million, it was also an opportunity to screen small projects. It is therefore undeniable that the impact of COVID-19 on foreign investment inflows into the country is very large, he stressed.
All expectations are now being placed on 2022. Although global foreign investment flows are recovering better than expected, investor confidence in the industry and global value chains continues to be shaky, Jeffries commented.
This can be viewed as further evidence that the number of new projects in industries that are largely involved in the global value chain such as electronics, automobiles, and chemicals have all decreased. Moreover, the competition in attracting foreign investment between various countries is increasing, while global mergers and acquisitions keep falling. These factors are predicted to affect the country's foreign investment attraction moving into 2022.
However, some experts believe that foreign investment in the nation is forecast to make a breakthrough in the year ahead, especially as countries gradually open up their economies and adapt to the new normal.
Vietnam still holds numerous competitive advantages in terms of labour costs, infrastructure, and a series of new-generation free trade agreements (FTAs) that have been signed.
Source: VOV
2021 has been a turbulent year for economies around the world, including Vietnam, due to the complex development of the COVID-19 pandemic.