The HCM City People's Committee has decided to require foreign entries via Tan Son Nhat International Airport to have negative testing results before exiting.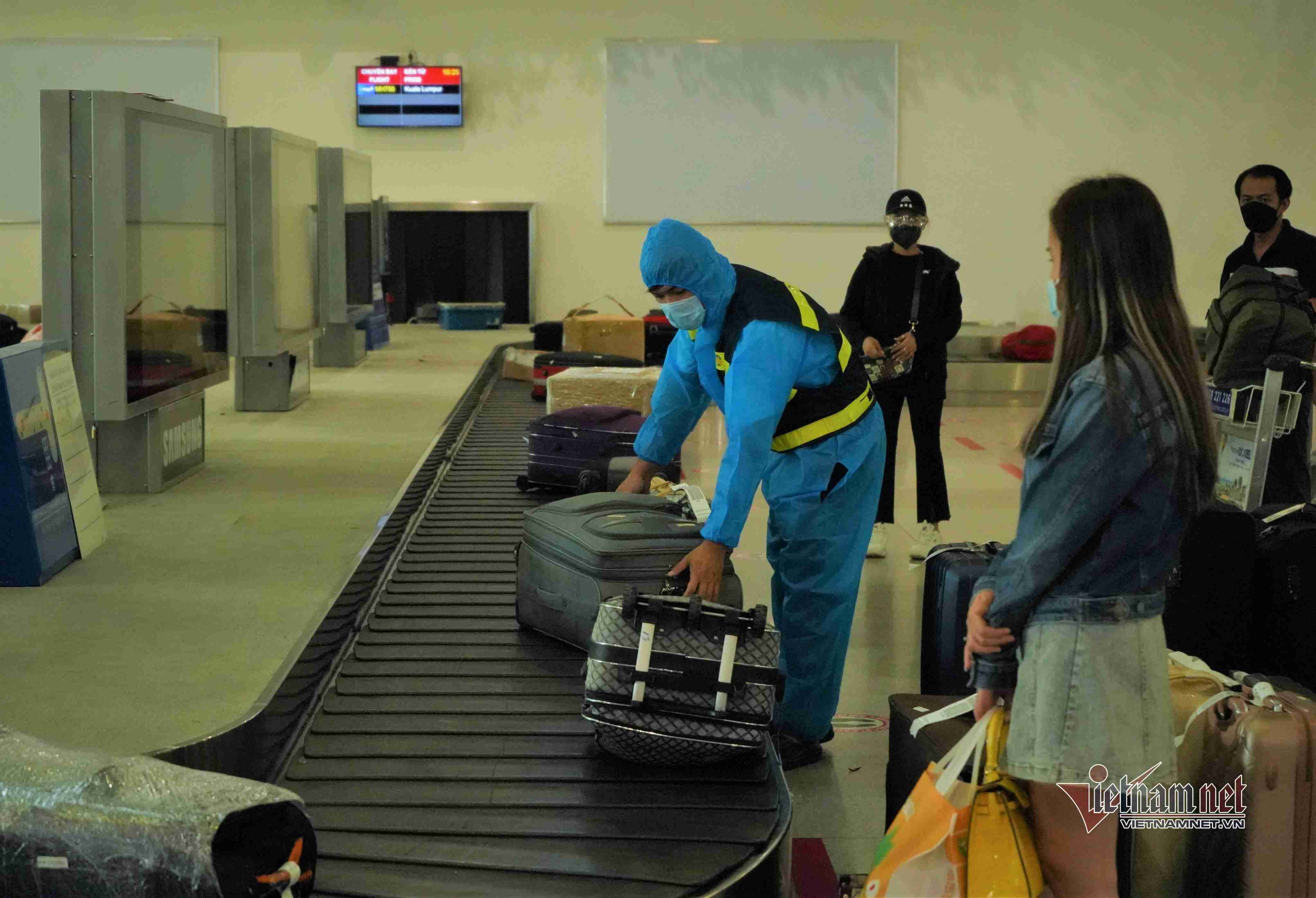 HCM City authorities have sent a document to Tan Son Nhat Airport and relevant agencies stating the requirements on pandemic prevention and control on foreign entries.
Foreign entries through Tan Son Nhat Airport must have negative testing results (except for children aged below 2 who can enter Vietnam and participate in activities outside accommodations with parents and relatives, including those who have not been vaccinated and have not had COVID-19). The certified testing results for foreign entries are valid if they were done no more than 72 hours prior arrival with the RT-PCR/RT-LAMP method or no more than 24 hours prior to arrival with the rapid testing method.
Similar requirements are applied to those entering Vietnam through the city's port. People who don't have negative testing results must be tested within the first 24 hours of entry (RT-PCR/RT-LAMP or rapid testing).
If the testing results are negative, they will be allowed to go outside their accommodations. If the testing results are positive, they must inform local medical centers for instructions on what they must do.
Foreign entries must make a medical declaration before entering the city and use Vietnam's medical declaration app (PC-COVID) during their stay in Vietnam. They will have to monitor their health conditions for the first 10 days after their entry.
Regarding pandemic control procedures at Tan Son Nhat Airports, a representative of the Southern Airport Authority confirmed that the agency has received instructions from HCM City CDC on what it needs to pay attention to during the process.
HCM City CDC said that passengers should prepare a QRCode for medical declaration before getting onboard and entering Vietnam via TanSonNhat Airport. All passengers on flights must make a medical declaration, including children.
For negative testing results with RTPCR/LAMP (within the prior 72 hours) or rapid testing methods (within the prior 24 hours), the papers must be certified by the countries that implemented the tests.
Children under two years old do not have to test for SARS-CoV-2 before exiting, but have to make a medical declaration.
As for information about accommodation addresses in Vietnam, passengers need to show the address, including the number of the house, street, ward/commune, district, and city/province.
If passengers stay in apartments, they must show in detail the number of the block and the room. If they stay in hotels, they must show the full name of the hotel, and if they stay in an industrial zone, they must show the full name and address of the company.
During their stay in Vietnam, passengers must make declarations on the PC-COVID app. If they cannot make declarations on PC-COVID from overseas, they can access .
Tuan Kiet
The Civil Aviation Authority of Vietnam (CAAV) has made a proposal aimed at limiting combo flights to reduce congestion occurring at COVID-19 testing areas at both Noi Bai and Tan Son Nhat International Airports.
Foreign travelers are looking forward to hearing the news about Vietnam's reopening but many still cannot make a decision because of the lack of information.