Many large retail groups are bringing new international brands to Vietnam and planning to open large stores in the city center.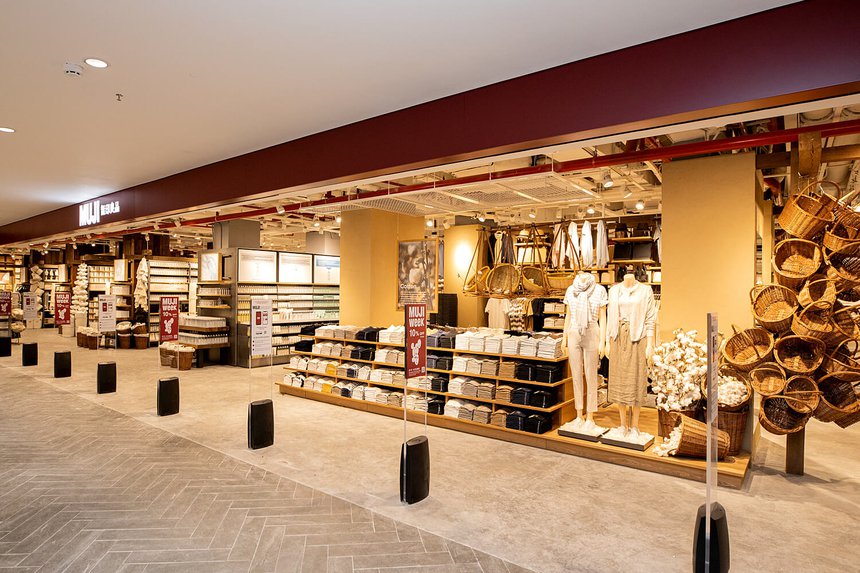 A Muji flagship store in HCM City. Photo: Muji.

According to experts, many international brands have been interested in the Vietnamese market since 2019, but their plans were delayed due to the impact of Covid-19.
These brands are resuming their plans after international flights began in Vietnam this year. New brands often open their first stores at prime locations, on a large scale, with high level brand recognition.
Many big names have been present in the market such as Uniqlo, Muji, The Gioi Di Dong and Con Cung and have launched new stores with a scale of up to thousands of square meters in Ho Chi Minh City.
Retail space in the central districts or large and famous commercial centers is still scarce because of the advantages of scale, the reputation of the investor and a steady number of loyal customers, experts said.
According to the Q4/2021 HCM City market report of Savills Vietnam, when economic and commercial activities reopen, retail space lessors will no longer apply supportive policies such as reducing rentals or 50% off the first month of rental. The average rental offered in the last quarter of 2021 reached 1.15 million VND per square meter.
The report released in February by Savills Asia Pacific about the retail market says that Vietnam and China are the two countries with the fastest-recovering retail market in major cities.
While cities such as Beijing, Shanghai, Guangzhou, Hanoi and Ho Chi Minh City still maintain a modest rental growth rate of about 0.5-13%, Singapore, Hong Kong, Seoul, Tokyo continued to decline sharply in the last six months of 2021 with a rate of -16% to -28%.
Previously, CBRE Vietnam said that the retail market in Ho Chi Minh City will prosper by the end of this year, pushing the rental to recover in the second half of the year.
JLL also expressed hope for the improvement of the HCM City market this year. It believes that due to new supply and demand recovering after Covid-19, rents are expected to increase, at 90.4 USD/sq m/month in the central area and 37 USD/sq m/month for outside the center area later this year.
In Hanoi, JLL predicts that this year, the capital city will have about 73,454 square meters of floor space from projects outside the city center, along with the expansion of big brand chains, which are expected to bring the market back to life.
Mai Lan
The retail real estate market is displaying signs of optimism after quarantine restrictions were eased.
After the pandemic, many businesses, especially those in the fields of fashion and cosmetics, want to open large-scale stores in prime locations in the center of Ho Chi Minh City.