No extreme solution – full opening or closing – will work in the context of Covid-19. 'Flexibility' is the principle used in wartime and applies to this situation.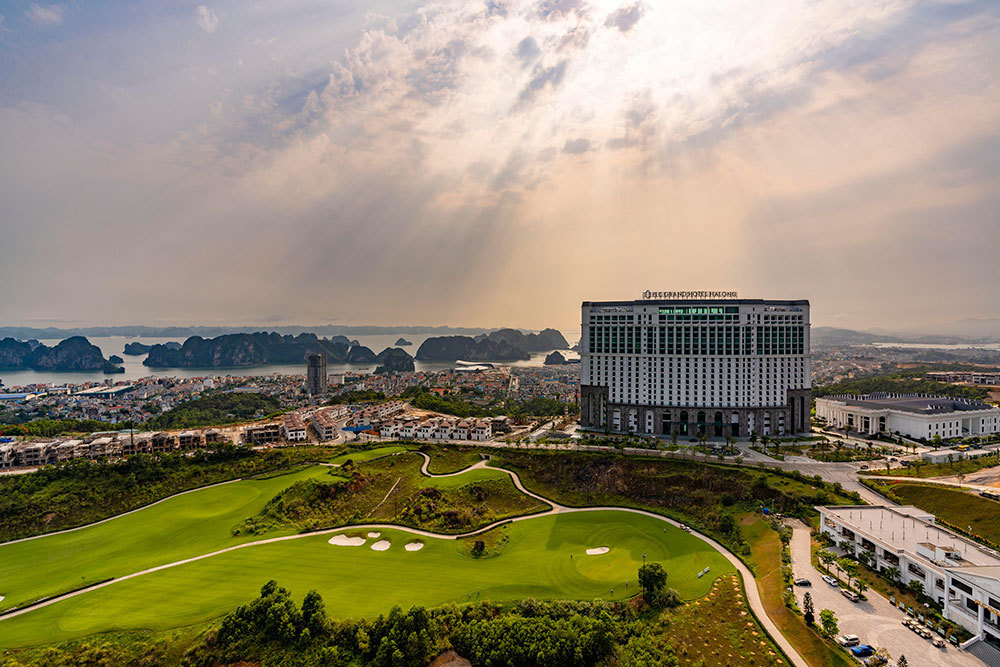 Vietnam has begun receiving foreign travelers
In late December 2021, FLC inaugurated FLC Vinh Phuc, a complex of 200-room 5-star hotel and a conference center with 2,000 seats.
The construction work worth trillions of dong were implemented throughout 10 months of 2021 when the pandemic waves occurred.
Also in 2021, FLC, taking full advantage of the time between lockdown campaigns, kicked off the second phase of FLC Quang Binh project, FLC Ha Giang ecological resort, and FLC Gia Lai, and put the third 5-star hotel in Quy Nhon into use.
In 2021, Bamboo Airways implemented a non-stop flight between Vietnam and the US. It also announced the Vietnam-US direct air route under the witness of Vietnamese President Nguyen Xuan Phuc.
The air carrier announced non-stop routine air routes between Vietnam and the UK and Australia.
Like thousands of businesses, Stavian Chemical has been facing difficulties because of the pandemic, but still decided to make an investment to enlarge the distribution of primary plastic beads and the production of biodegradable packaging. The company has also reached markets in Asia, Europe, Africa and America.
Many Vietnamese businesses have reported high profits for 2021. Vicostone, the quartz manufacturer, made a profit of VND2.1 trillion in 2021, conquered the US and Canadian markets, and expanded its production scale to compete with Chinese products in the US market.
Duc Giang Chemicals is expecting a huge profit of VND2.4-2.5 trillion in 2021. VN Direct Securities reported a pre-tax profit of VND2.8 trillion. PV Gas has estimated post-tax profit of VND8.38 trillion.
Phu My Fertilizer reported a record pre-tax profit of VND3.6 trillion, while PV Trans estimated profit of VND1 trillion, twice as much as the targeted level.
Trinh Van Quyet, President of FLC Group and Bamboo Airways, said he often receives the question 'how is FLC going?'
"I reply that FLC bears a big impact from the pandemic, but we still can control everything well. For us, the worst things are over," he said.
Quyet is still optimistic, though FLC's core business fields, including resort real estate, aviation and tourism, have been facing difficulties since 2020.
The pandemic came unexpectedly in early 2020, which put businesses, people and the State into a defensive situation. Aircrafts had to stop flying, hotels had to close the doors, and nearly all businesses witnessed a cash flow disruption.
"The Covid-19 crisis wiped out all the tourism and aviation achievements accumulated over many years. However, the pandemic gives opportunities to reconsider business plans and strategies," Quyet said.
On/off regime

The pandemic came unexpectedly in early 2020, which put businesses, people and the State into a defensive situation. Aircrafts had to stop flying, hotels had to close the doors, and nearly all businesses witnessed a cash flow disruption.
Though Covid-19 developments remain complicated, analysts believe the situation will be brighter this year.
Asked how to weather the storm, Quyet emphasized the 'wartime spirit' in business governance and the flexible switching between 'On' (opening) and 'Off' (closing) modes.
Because of pandemic waves, enterprises have had to change their mode from 'on' to 'off' all the time. If enterprises close the doors completely to fight the pandemic, they won't generate value. They should be flexible in organizing production and businesses as in wartime.
When they are under 'off' mode, they need to preserve their resources and prepare to implement business plans. Meanwhile, 'on' means getting ready to reopen after every lockdown campaign.
"It's necessary to make the most of travel opportunities to energize enterprises," Quyet said, adding that the solution allows FLC to have a quick response to the pandemic and obtain positive recovery in all fields.
Asked about the path ahead, Quyet said the pandemic would still be the biggest concern. He stressed that only with an undisrupted economy will Vietnam have durable resources to fight against the pandemic.
"In the context of the complicated pandemic developments in the world and Vietnam, I believe that macroeconomic stability needs to continue to be strengthened, while many core issues will be promoted to serve as the dynamic forces for Vietnam's strong reform process in 2022, creating momentum for the sustainable growth of the new tenure," he said.
Quyet hopes there will be a master program for economic recovery, under which scientific and quantitative criteria are shown clearly, so that enterprises can organize their production and business in a safe way.
Tran Hoang Ngan, a respected economist, also said that businesses need support from the Government.
"I believe that a stimulus package is extremely useful now. Businesses need continued tax exemption, fee reduction, loan restructuring, preferential loans and debt payment deadline extension until the end of 2022," Ngan said.
According to the General Statistics Office (GSO), 119,800 businesses left the market in 2021, an increase of 17.8 percent over the same period last year. Most of them were under five years old and had a small amount of capital.
Luong Bang
While the majority of businesses have complained about difficulties caused by the pandemic, others have reported high profits.
As many as 119,800 firms left the market in 2021, up 17.8 per cent year-on-year due to the negative impact of COVID-19, with strict blockades and prolonged social distancing especially in the third quarter, according to the General Statistics Office.