Since ministries have not agreed on a capital allocation mechanism, companies have not been able to sign railway maintenance contracts.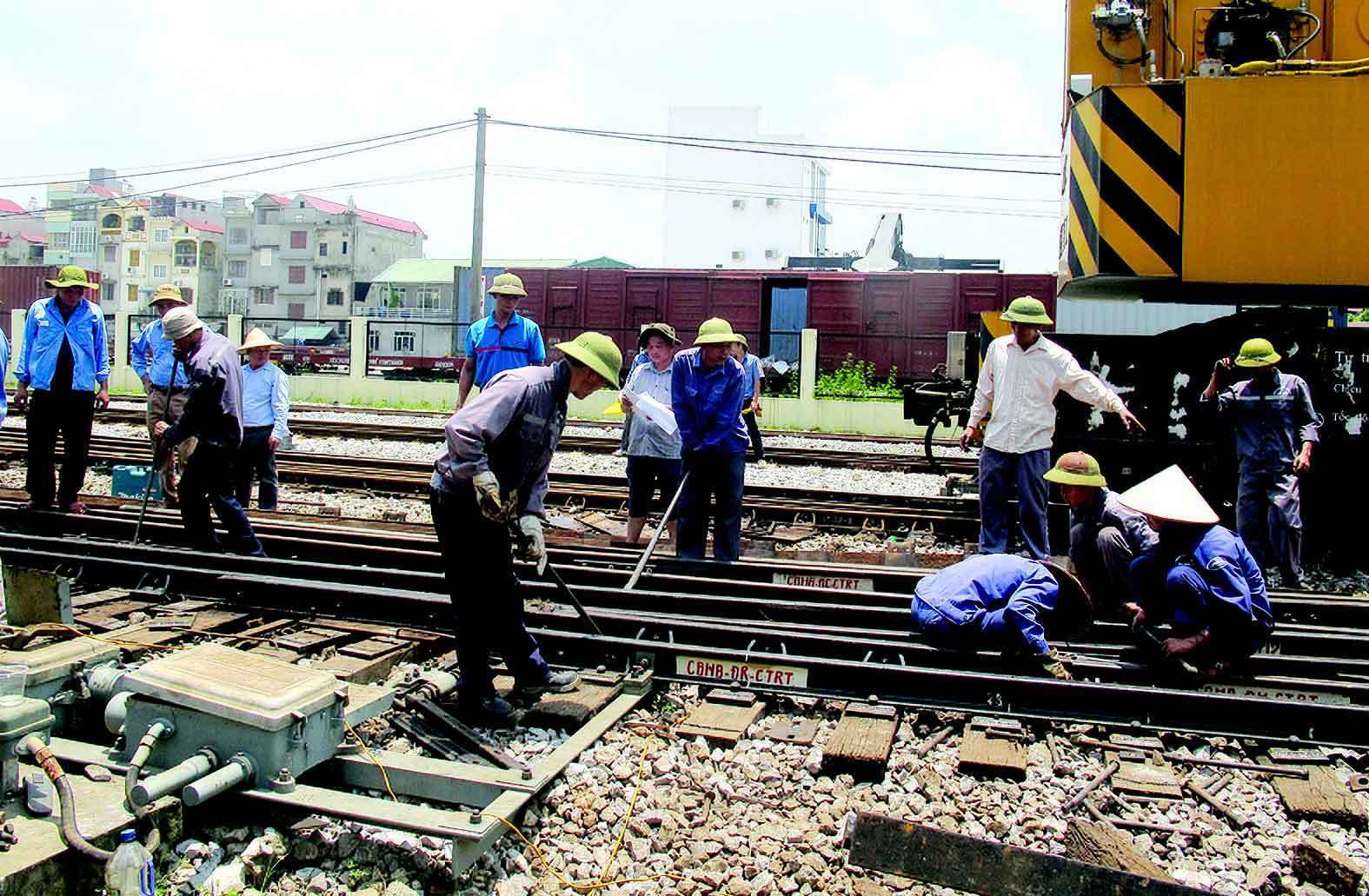 The Ministry of Trade (MOT) has approved the 2022 national railway infrastructure maintenance plan with a total budget of VND3 trillion, an increase of VND200 billion over the last year. Of this, spending on regular maintenance services is VND2.694 trillion.
The capital has been arranged but it cannot be disbursed because of legal bottlenecks.
Nguyen Thanh Tam, Director of Ha Thai Railways JSC, said he hopes the company can sign a contract with Vietnam Railways Corporation (VNR) soon in order to plan maintenance to ensure safety.
Under the initial plan, his company would have signed a contract with VNR on December 31, 2021. However, VNR still has no specific plan due to legal bottlenecks in capital allocation.
The same situation occurred in 2021. Because of delays in contract signing, the company had many difficulties. It sometimes owed monthly salaries to workers as well as insurance, while employees had to mortgage houses and cars to maintain the company's operation.
He hopes the company can sign a contract with VNR soon so it can implement maintenance plans.
Bui Tien Sy, Director of Hanoi Railway Telecommunication-Signalization JSC, which was established to manage railway infrastructure, said that delays in signing contracts places difficulties on railway maintenance plans.
Sy said his company uses 500 workers and if the contract cannot be signed soon, it will not have money to pay workers, especially daily maintenance-inspection workers at stations.
The company also needs money to buy materials and equipment.
The problem lies in the disagreement between MOT and VNR in the capital allocation mechanism.
MOT has proposed assigning Vietnam Railway Authority (VRA) to place orders with VNR on maintenance packages.
However, VNR thinks ordering via VRA is contrary to other regulations and raises conflicts about implementation practices.
Meanwhile, VNR is the only unit which has necessary conditions to organize implementation, satisfying the requirement on both transport and maintenance so as to ensure safety and time, with minimum impact on railway transport.
Vu Anh Minh, Chair of VNR, said the corporation has asked the PM to direct MOT to implement the PM's instructions in Document No 636, under which MOT is in charge of ordering VNR to implement maintenance.
In the latest news, the Government Office on Jan 6 released a notice about the conclusion of Deputy Prime Minister Le Van Thanh which says that involved parties need to observe Document No 636 until the plan on managing and using national railway infrastructure is approved by competent agencies.
Vu Diep
International transport through rail carriage to European countries via China grew rapidly in 2021. However, the advantages of this transport have not been fully exploited because of poor infrastructure.
Deputy PM Le Van Thanh disagreed with a proposal of the Vietnam Railway Corporation to import 37 used train carriages from Japan, echoing the Transport Ministry's views on the issue, the Government Office announced.