Pandemic developments remain complicated. Hundreds of thousand of businesses faced difficulties in 2021 after resuming production after lockdown.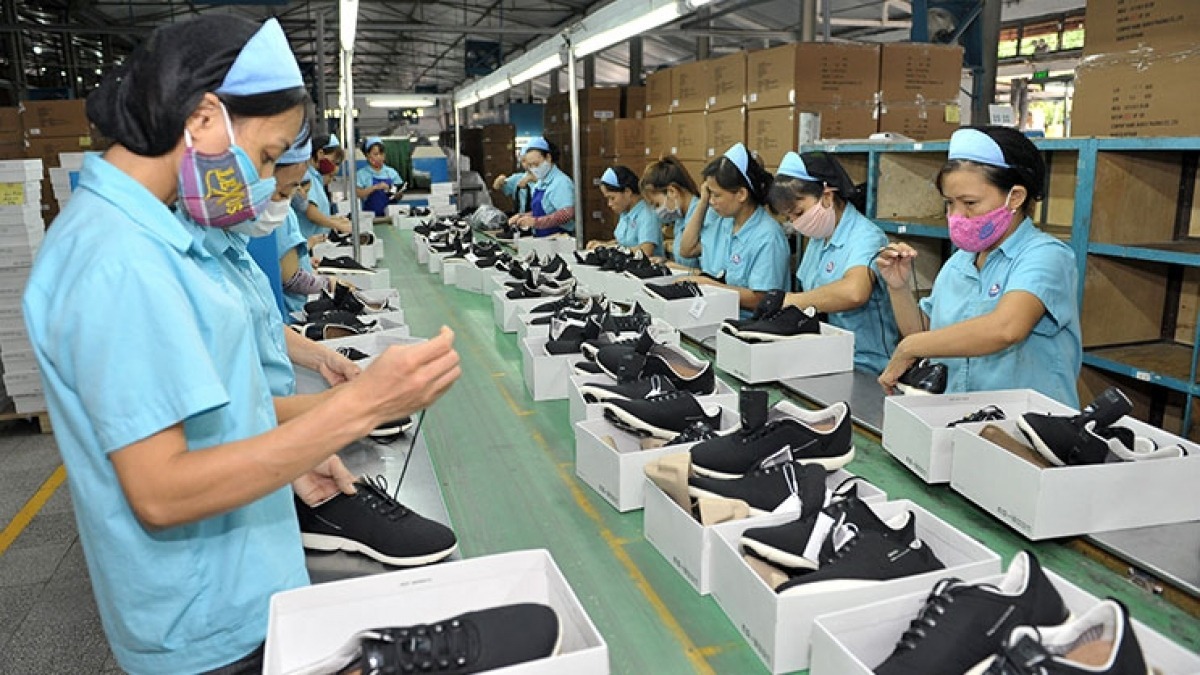 The General Statistics Office (GSO) reported that 52,000 enterprises had to suspend their business for certain periods in the first 11 months of the year, while 39,500 stopped operation and followed procedures for dissolution, and 14,900 completed the procedures. Nearly 9,700 businesses left the market each month.
Low growth rate
Tran Dinh Thien, former Director of the Vietnam Economics Institute, said that Vietnam's GDP growth rate in 2021 was modest, just 2.5 percent, lower than the 2.9 percent in 2020, which means that the economy hit the bottom of the U shape.
He said this was worrying. The stimulus packages in comparison with the GDP launched over the last two years were just half of the world's average.
Nguyen Tri Hieu, a banking expert, shared the same view, saying that support given in 2020 and 2021 was modest.
Regarding the size of stimulus packages in other countries, Can Van Luc, chief economist of the Bank for Investment and Development of Vietnam (BIDV), said they were equal to 16 percent of GDP on average. The figures are 16 percent in developed countries, 15 percent for higher average income countries, and 7.7 percent for lower middle-income countries like Vietnam.
The stimulus packages in Vietnam have been just 4 percent of GDP.
A survey conducted by the Vietnam Chamber of Commerce and Industry (VCCI) in August showed that fiscal support packages, focusing on extending tax and land rent payment deadlines, and the monetary support packages, focusing on debt restructuring and interest rate subsidies, still cannot meet real needs.
VCCI has surveyed the results of the Government's support policies and found that some policies, such as extending the corporate income tax (CIT) and value added tax (VAT) payment deadlines, were the most accessible.
However, the policy on CIT reduction for small and medium enterprises (SMEs) had little significance and could not help unprofitable businesses. The VAT payment extension meant nothing for enterprises which had to close their doors and stop operation.
Meanwhile, very few enterprises can access the support packages for capital and credit, and the lending package for enterprises to pay workers was the most difficult to access.
Some businesses, which prepared dossiers to borrow money last year, said they did not intend to continue borrowing money from the package because the procedures were too complicated, while the amounts of money they could borrow were modest.
A report shows that 100,000 businesses left the market in 2021and most of them are SMEs which has caused difficulties to millions of workers and their families.
Warnings
Economists think that if the Government doesn't have strong fiscal and monetary stimulus packages, the economy will face serious difficulties. Low GDP growth rates of 4-4.5 percent have been predicted for 2022, according to Luc.
The economy is at the bottom of the U-shape with the growth rate lower than 2020. Many believe there should be stimulus packages, but it's still unclear how big the packages should be. Everything is just under discussion in a leisurely way, Thien said.
Tran Hoang Ngan, an economist, said that the experts attending recent seminars, conferences and roundtable talks proposed that the Government soon submit plans to the National Assembly on new stimulus packages, with a scale large enough for economic recovery and development. However, such packages have yet to be seen.
Dau Anh Tuan, head of VCCI's Legal Department, said many countries launched stimulus packages very early, which helped their economies recover. The world's economy is speeding up, while Vietnam's growth is slowing down. If Vietnam only launches solutions to stimulate growth in 2022, when other countries have already implemented them, it will fail to keep pace with the world.
Nguyen Minh Cuong Chief Economist of ADB (Asian Development Bank) Vietnam commented that there is still time for Vietnam to implement a bailout to recover the economy, but there is not much time left. It will be too late if Vietnam launches a stimulus package when other countries have entered a recovery period. If Vietnam is not quick in implementing policies and continues to linger, the time to do so will be shorter.
Thien said the 2022 New Year and Tet holidays will offer a great opportunity to stimulate domestic demand, which needs to be exploited well.
Tu Giang
2021 has been a turbulent year for economies around the world, including Vietnam, due to the complex development of the COVID-19 pandemic.
Vietnam's gross domestic product (GDP) in 2021 is estimated to expand by 2.58 percent from the previous year as the COVID-19 pandemic has imposed adverse impacts on all fields of the national economy.