Successfully defending his doctoral dissertation in medicine at Kyoto University and receiving attractive offers, Nguyen Hai Nam has decided to pursue a clinical program at Harvard Medical School before returning to Vietnam.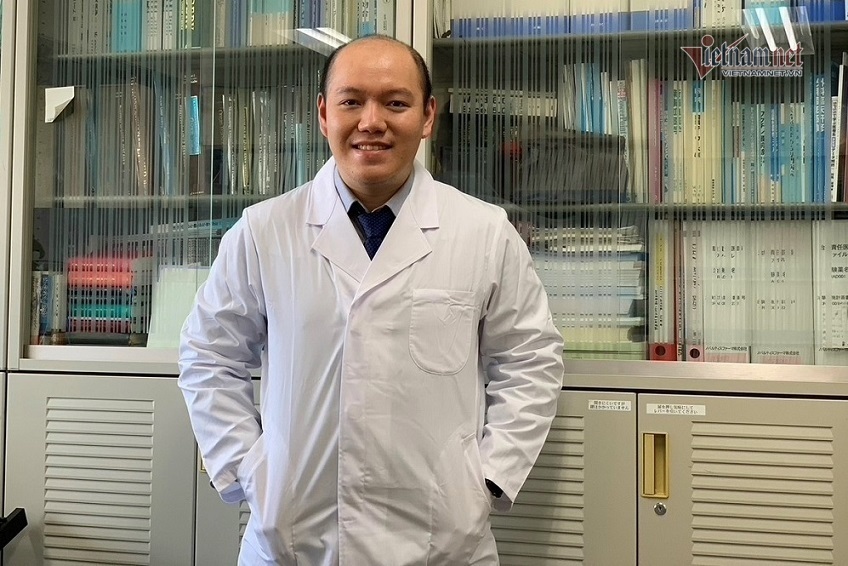 Nam began thinking about becoming a doctor when he was in the eighth grade and his mother passed away because of cancer. The father then told Nam that he needed to study well to become a doctor who can save people's lives. His words then became the driving force for Nam to do well in school.
In 2006, Nam passed the entrance exams to the HCM City Medicine and Pharmacy University. When entering the school, the freshman heard seniors whispering in each other's ears that they needed to study hard to become resident physicians. This is not the shortest path but the best path for them.
However, in the first semester at medical school, Nam failed the exam. Nam felt a bit disappointed, but the failure made him realize that he needed to study harder, and re-define the study path he had to follow.
"At that moment, I had only one goal – becoming a resident physician, and in order to do this, I needed to make every effort to study well right from the first year, not only the last two years at school," he recalled, adding that he drew a long path for himself and begin preparing very early.
With his strong determination, Hai Nam passed the resident doctor program in surgery at the HCM City Medicine and Pharmacy University, specializing in treating cancer with surgeries.
After finishing the program, Nam became a lecturer at the school and carried out health examinations, treatment and surgery at Cho Ray Hospital.
Though he had a good job, Nam still wanted to improve. So, he sought a scholarship to study for his doctorate at Kyoto University, one of the best schools in Japan. It is one of a few universities in Asia that have 19 Nobel prize winners, including a Nobel prize for medicine in 2018 granted to Prof Tasuku Honjo. Nam's PhD dissertation on liver transplant used research results of the professor.
Nam said he is impressed by the professionalism and high working intensity of the Japanese people. He has praised the close cooperation among divisions and schools in doing scientific research.
During the days in Japan, Nam participated in surgeries and treatment at hospitals. This helped Nam publish 30 international articles, more than half of which were published in Q1 journal.
He successfully defended his dissertation at Kyoto, three months earlier than planned.
On the first days of 2022, Nam received the good news that he has been accepted to Harvard Medical School where he will pursue the global clinical research program.
Asked about the decision, Nam said he wanted to study in another country to have a multi-sided view about medicine. Most of Nam's research works are basic research and the clinical research program will be helpful when he returns to Vietnam to work in the future.
One of Nam's most confident studies is about liver generation.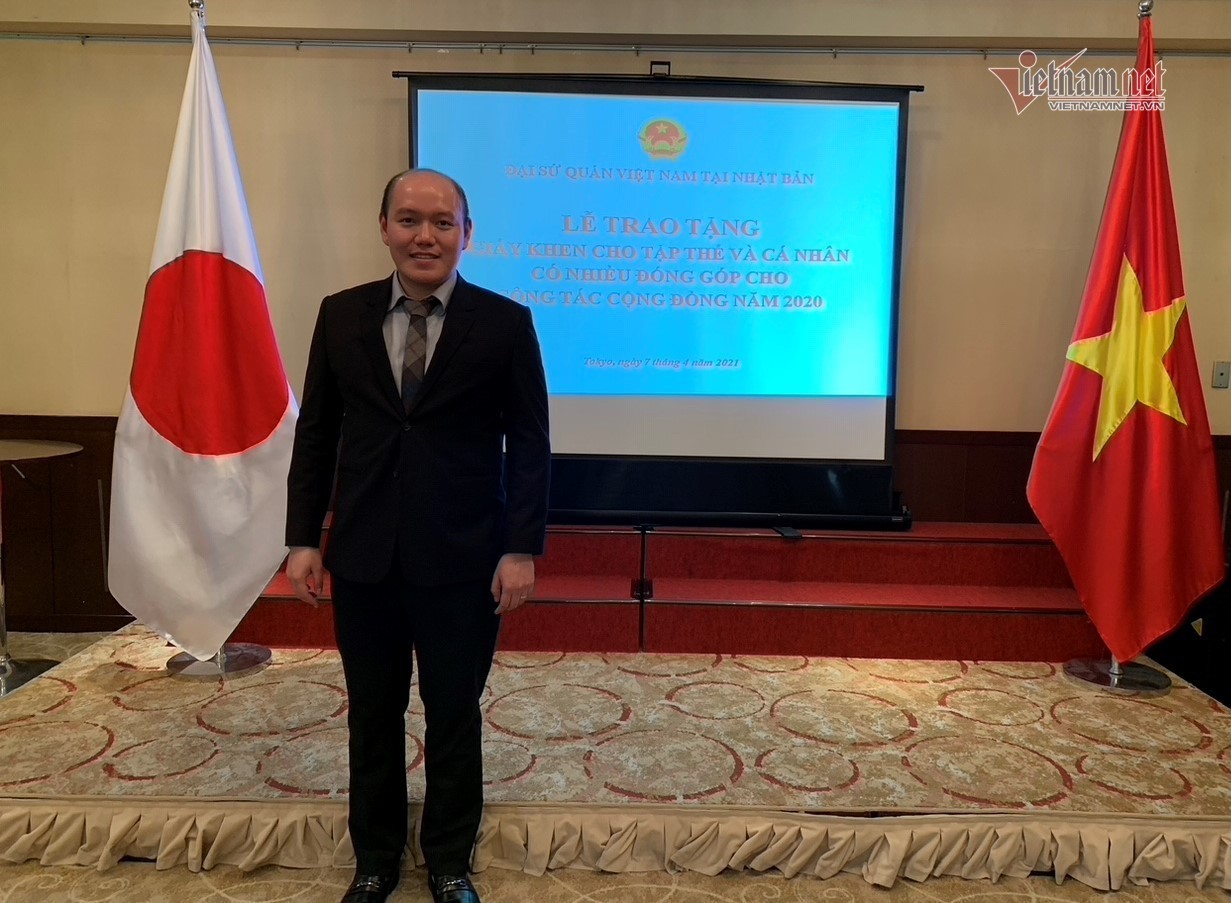 Liver is the only organ that can regenerate after liver resections. The regenerative ability of the liver is very helpful for liver cancer patients. When surgeons remove parts of the liver that contain tumors, the remaining healthy liver must still ensure the functions of the body. If surgeons cut too much out, patients won't have enough liver to ensure basic functions of the body and they may suffer from liver failure, which may lead to death.
One of Nam's research topics is about the factors affecting the regeneration of the liver after surgery and how the remaining liver can feed the body.
Liver cancer can easily recur and therefore one patient may need many liver resections. If surgeons cut out too much of the liver, the remaining liver part won't be enough for subsequent resections.
Nam wants to continue studying liver cancer at Harvard Medical School, with the focus on the relations between liver cancer and sarcopenia.
According to Nam, passion and perseverance are needed to study medicine as well as other fields.
"Liver cancer was the field I had a big interest in when studying in Vietnam. However, I failed on my path many times: my research failed, surgeries failed and many articles had to be corrected many times before they were published. If you don't have these virtues, you won't be able to go on this path," he said.
Asked about his plans for the future, Nam said the images of poor patients he once met when working at Cho Ray Hospital are always in his mind and urge him to study well before returning to Vietnam.
"They don't even have enough food and they have to live and get medical treatment from the donations of benefactors," he said. "After going to Japan, I felt affected by the poor lives of the sick people in my homeland. I plan to return to Vietnam after finishing the training program in the US and contribute to the treatment of poor patients."
Thuy Nga
Among the patients, three cases were diagnosed with chronic appendicitis – a rare condition.
After graduating from HCM City University of Technology and obtaining a doctorate in South Korea and working in the US, Canada and Singapore for 12 years, Truong Van Tien, PhD, decided to return to Vietnam.