The northern port city of Hai Phong has approved GMP International GmbH's designs of the city's political – administrative center and the convention and performance center.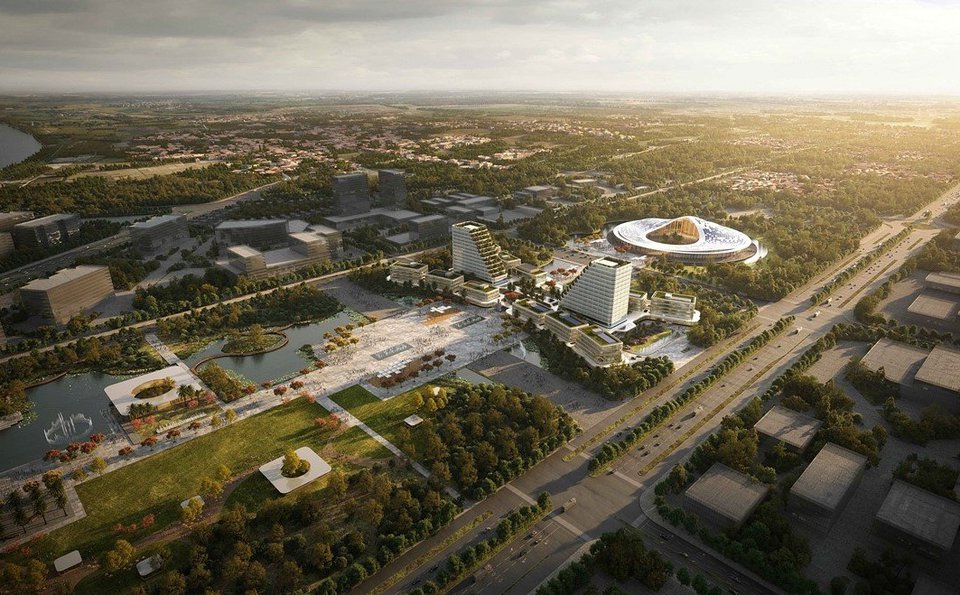 Hai Phong authorities organized a design contest, which attracted eight companies, including five local and three foreign, with nine entries submitted. The design that won the second prize (there is no first prize) from GMP International GmbH (Germany) was selected.
According to the design, Hai Phong's new administrative – political center includes the following main items: the administrative – political center with basements and nine storeys; a square with a system of fountains, monuments, trees and grass on an area of nearly 19 hectares.
The new administrative-political center of Hai Phong has a total area of 324 hectares, located in the communes of Tan Duong, Duong Quan, Hoa Dong of Thuy Nguyen district.
The Conference and Performance Center of Hai Phong City will be built in the North of Cam River new urban area, on a total area of 12.39 hectares, with 1,500 seats. The work is scheduled for completion in 2025. It will host the most important events of Hai Phong.
To implement the project, Hai Phong completed land acquisition, site clearance and compensation in September 2021.
These works are scheduled for competition in 2025, at a total cost of up to more than 10,000 billion VND ($434 million).
The construction is expected to start in the second quarter of 2022 and be put into operation in the fourth quarter of 2025.
Le Ha
The Ministry of Construction has selected five master planning and architecture ideas for the construction of a new national administrative center in Tay Ho Tay area (Hanoi) to submit to the Government for approval.