Vice-Chairman of the Tuyên Quang Provincial People's Committee Hoàng Việt Phương
After two difficult years of the pandemic, Tuyên Quang Province is taking positive steps to regain momentum for the tourism industry. Vice-Chairman of the Tuyên Quang Provincial People's Committee Hoàng Việt Phương talks to Việt Nam News about what the province is doing to attract tourists once again.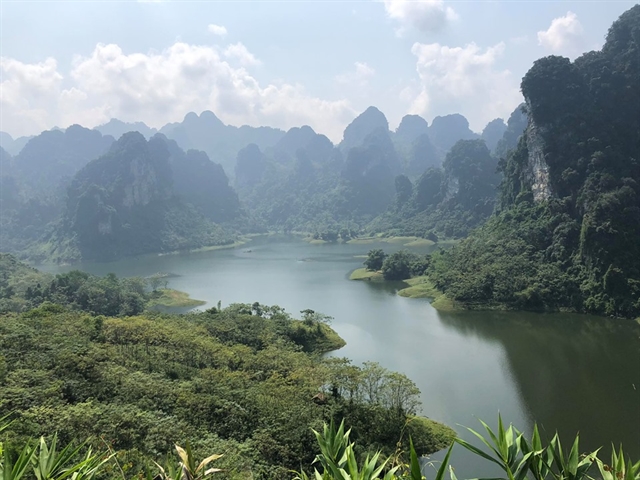 As Việt Nam's tourism sector recovers and redevelops after the country fully reopens tourism activities, what plans does Tuyên Quang have to attract tourists?
The year 2022 is pivotal for Tuyên Quang's tourism sector, in response to the 2022 National Tourism Year. It is also the 75th anniversary of President Hồ Chí Minh's return to Tuyên Quang to lead the national resistance against the French.
Tuyên Quang has prepared many interesting activities such as the first International Hot Air Balloon Festival and Street Festival. The first International Hot Air Balloon Festival in Tuyên Quang is a breakthrough point for the province's tourism. This is the largest hot air balloon festival ever in Việt Nam, which is held across three different locations in the province, with the participation of more than 20 hot air balloons from the UK, Japan, Korea, Thailand, Spain, Netherlands and Việt Nam. Flying in a hot air balloon, visitors will experience the brilliant beauty of our land, admire the wild mystery of the mountains and the lake bed of Na Hang, Lâm Bình District. We plan to turn this event into an annual festival and an attraction for tourists.
Located in the centre of the north's mountainous region, this land is endowed by nature with many valuable resources, including primaeval forests with many rare animals and plants such as the Na Hang – Lâm Bình National Special Scenic Landscape Nature Reserve, Chạm Chu of Tát Kẻ primaeval forest.
The province's topography creates a system of mountains, caves, waterfalls, rivers and lakes, and spectacular scenery. Visitors can experience hunting clouds or catching the sunset in Lâm Bình, exploring caves and primaeval forests or boating on Na Hang hydroelectric lake. There is also the Mỹ Lâm mineral mine with a temperature of up to 69 degrees Celsius, discovered by the French in 1923. The quality of the water source is rated the best in Việt Nam. The place is planned for tourism with an area of ​​​​over 1,500 hectares.
The traditional festival of Pà Thẻn people will bring another enjoyable experience for visitors to explore our culture. In September 2022, we will hold the Thành Tuyên Festival on the occasion of UNESCO's recognition of the Then singing art of the Tày, Nùng, and Thái people as an Intangible Cultural Heritage of Humanity. The highlight of the event is "Night of Thành Tuyên", which has been recognised as the most unique lantern festival in Việt Nam. We hope that this series of events will attract domestic and international tourists to visit and experience.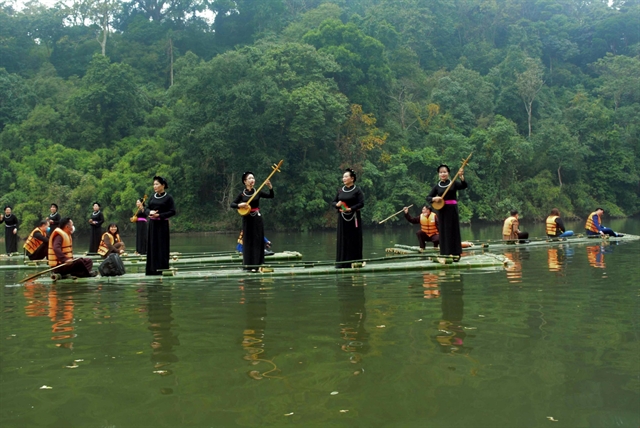 Tuyên Quang has many tourist attractions for tourists to choose from. Places not only make their mark through the scenic and cultural beauty but also have typical tourism products. What efforts does the province have to promote the development of local tourism products?
Tourism is identified as one of the three spearheads of Tuyên Quang's economy. The province has promulgated a tourism development project based on promoting the province's resources and strengths, such as historical-cultural tourism, resort tourism, discovery tourism and spiritual tourism. The Provincial People's Council has passed a resolution on mechanisms and policies on tourism development promotion, administrative reform, and investment environment improvement, to attract investors in the tourism sector such as Vingroup, Sungroup, or Flamingo.
With the motto of "Creating new and renewing existing tourism products", Tuyên Quang develops new tourism products such as mineral bathing in Mỹ Lâm, exploring primaeval forests, caves, waterfalls and lake in Na Hang, Lâm Bình. Tuyên Quang has 22 ethnic groups; experiencing ethnic culture is a unique feature in our province.
Community tourism is a strength of the province. Tuyên Quang has promulgated policies to restore, preserve and promote cultural values of ethnic minorities such as restoring craft villages, traditional festivals and culinary products of ethnic minorities.
With a remarkable contribution to Vietnamese history, will historical tourism become a special product of Tuyên Quang?
Tuyên Quang is proud to have been twice chosen as the centre of the country. It was considered the capital of the liberated zone in 1945, and the centre of the country during the period of resistance against the French colonialists. With the special national relic site in Tân Trào and Kim Bình districts, historical-cultural tourism has become an exclusive strength of the province. Besides, in the two districts of Sơn Dương and Yên Sơn alone, there are more than 600 historical sites. Tuyên Quang is making efforts to restore these relics to educate revolutionary traditions for generations. — VNS