The COVID-19 pandemic has pushed many foreign language centers in HCM City to the brink and parents of enrolled students are finding it difficult to contact them.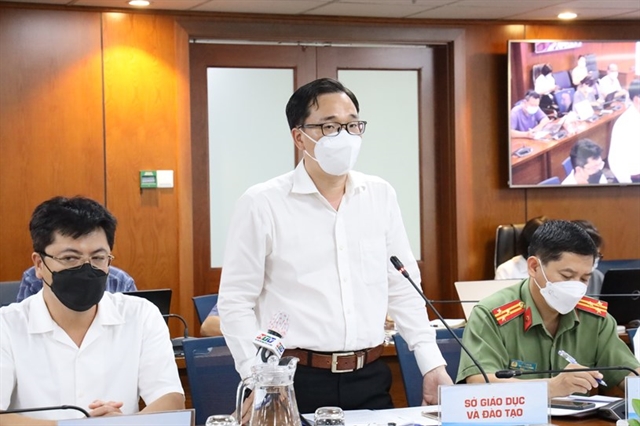 Most foreign language centres in HCM City are on the verge of closing down due to pandemic impacts, local reports say. Photo courtesy ofbaotintuc.vn
A rough assessment of local officials is that the pandemic has severely affected at least 80 per cent of the foreign language centres in the southern metropolis.
Trịnh Duy Trọng, a representative of the HCM City Department of Education and Training, said all foreign language centres have to be licensed by the HCM City Department of Education and Training to operate; and they need to inform the department and comply with regulations to ensure benefits for learners as well as employees in case they close down.
The department has recently received complaints that people are not able to contact many foreign language centres after the pandemic.
City resident Thanh Tam said that since the lockdown, she has not been able to connect with the foreign language centre that her child was attending.
"I expected the centre to reopen last October but it did not. I tried to chat with my son's teacher via messenger but have not received any reply," she added.
Another resident, Nguyên Hạnh, said that she has not been able to eat or sleep well for the last few days.
"The school fee is relatively high compared to my monthly salary. I am seeking the school's official statement on whether they will return the fee or reopen all classes," she said.
After receiving the complaints, the department carried out a review and found that most of the foreign language centres had not been licensed to operate.
Trọng said that the department has instructed affected locals to contact the police for further support.For licensed foreign language centres that have closed down without notice, the department will require investors to provide explanation and follow necessary procedures, he said.
Source: VNS