A number of investment projects worth billions of dollars have been registered, which shows continued growth of the economy and the industrial real estate sector.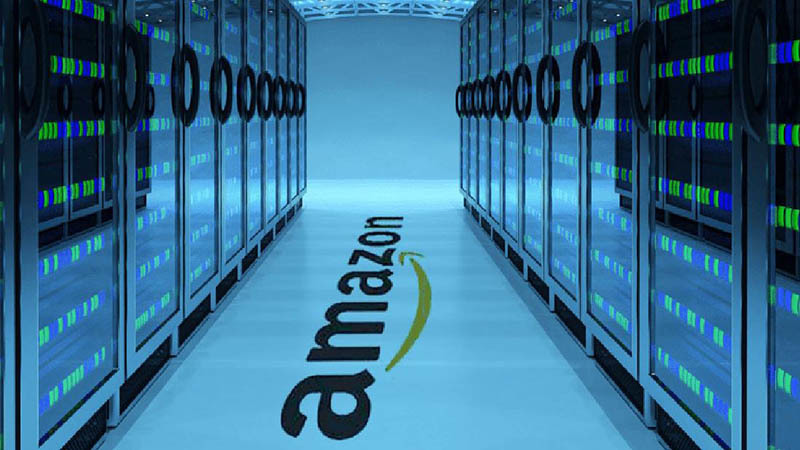 Nikkei Asia cited Phil Davis from Amazon Web Services as reporting that Amazon plans to expand its data center network in Asia Pacific by building local data centers.
Amazon has announced it will build 10 local data centers in six countries, including Australia, India, New Zealand, the Philippines, Thailand and Vietnam. Amazon will spend billions of dollars to build the centers.
Prior to that, Lego signed an MOU (memorandum of understanding) on the building of a new factory in Binh Duong province. The investment project with total investment capital of over $1 billion is expected to be implemented in the second half of 2022 and become operational in 2024, creating 4,000 jobs.
This is the sixth factory of Lego in the world and the second in Asia, which is expected to help Lego expand its global supply chain which allows it to flexibly and promptly respond to changes in consumption demand in each region.
Most recently, Fuchs, a leading German lubricant supplier, has expanded its operation when leasing a 20,000sqm land in Phu My 3 Industrial Zone (IZ). Framas, the leading injection molding machine manufacturer of Germany, has leased a 20,000sqm ready-made facility in Nhon Trach 2 IZ in Dong Nai.
According to Savills, some large companies in the US and Europe are seeking opportunities to join the Vietnamese market. The industrial real estate market is also seeing many data center and logistics projects with high quality investment.
Jenkin Chiang, CEO of SLP, said the Covid-19 pandemic has changed the market, promoted the growth of e-commerce, and caused an increase in demand, both short-term and long-term, for industrial real estate. In recent years, the demand for ready-made workshops has increased significantly.
Statistics showed that in the first two months of the year, Bac Ninh led in terms of investment attraction, followed by Thai Nguyen which attracted $924 million worth investment capital, which accounted for 18.5 percent of total foreign direct investment (FDI) of the entire country. The most outstanding project is the additional investment of $920 million registered by Samsung Electro-Mechanics Vietnam, belonging to South Korea's Samsung Group.
The additional investment has helped increase the total investment capital in Yen Binh IZ in Pho Yen Town of Thai Nguyen province to $2.27 billion, or VND52 trillion.
Vietnam's attractiveness
Matthew Powell, Director of Savills Hanoi, said that large corporations choice of Vietnam as a strategic destination plays an important role in promoting the growth of FDI and helps improve Vietnam's prestige in the international arena.
Lego now has only five factories around the world.
Explaining the huge FDI, the expert said the industrial land price is reasonable, while there are many prestigious real estate developers.
The other reasons include population, labor cost:, transport network and the accessibility to international ports and airports to serve import and export of finished products.
In addition, proper planning from the central to local level contributes to Vietnam's attractiveness. Many companies have joined the market because of tax preferences in key economic zones. Enterprises are expanding and diversifying their markets to ease reliance on China.
Vietnam also emerges thanks to political stability, open investment opportunities, the satisfaction of businesses' needs, and great support from local authorities.
"There are still problems in administrative procedures, but big improvements have been made. In general, there are many factors that attract investors to Vietnam instead of China, India and Thailand," he said.
Regarding investments in industrial real estate, the market has been very bustling in the last three years with investments worth billions of dollars. In late December 2021, Gaw NP Industrial kicked off the ready built factory (RBF) covering an area of 16 hectares in GNP YenBinh2 Industrial Center.
Logos and Manulife Investment Management have set up a joint venture to buy a modern logistics factory, built to order, with the total area of 116,000 sq m and investment value of $80 million. CapitaLand Development has signed an MOU with Bac Giang province on developing an IZ, logistics and urban area. SLP has begun construction of SLP Park in Long An.
Together with GLP, its strategic partner, SLP has announced the establishment of a fund with investment capability of $1.1 billion, one of the biggest logistics developments funds in Southeast Asia.
Duy Anh
The provinces of Binh Duong and Long An are still active markets in the South, with both land price and rental rate soaring, while the industrial zones in the North are also attractive.
The industrial real estate sector is considered a bright spot this year, and property businesses with industrial parks are expected to benefit from increased demand and rental prices.