The Ministry of Culture, Sports and Tourism has issued a Code of Conduct for people working in the arts.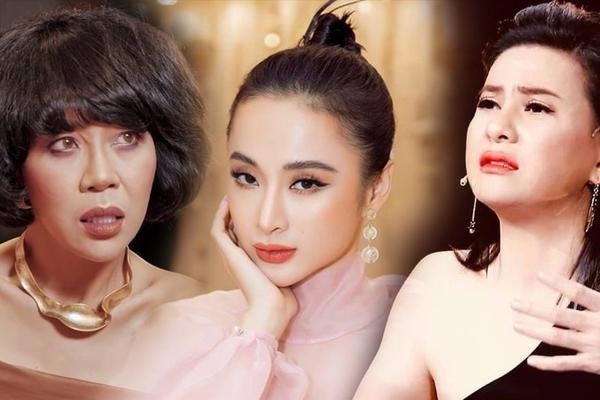 The Code of Conduct requires each artist to comply with the law, uphold ethical standards and customs and traditions.
The Code of Conduct requires each artist to comply with the law, uphold ethical standards and customs and traditions, have a desire to devote themselves to the cause of artistic development, and always seek innovation.
It says that artists need to preserve their image by choosing costumes and makeup suitable for the purpose and content of artistic activities, and at the same time fight against negative behaviors that go against national cultural identity.
Cat Linh – Ha Dong urban rail route serves over 620,000 passengers
According to the Hanoi Railway Company Limited (Hanoi Metro), after more than one month of official operation, the Cat Linh – Ha Dong urban railway is operating safely, with 5,599 trips, transporting more than 620,000 passengers.
The Cat Linh – Ha Dong train has officially collected tolls since November 21. Each train can carry up to 960 passengers, running at an average speed of 35km/h. It takes more than 23 hours to travel the whole route.
Ticket prices are still subsidized by the city budget, with one-way tickets (8,000-15,000 VND), day tickets (30,000 VND/day), ordinary monthly tickets (200,000 VND/ticket/30 days from the date of ticket issuance), monthly tickets purchased by groups 30 people or more (140,000 VND), and monthly tickets for students, industrial park workers (100,000 VND).
Free tickets are for children under 6 years old, people over 60 years old, people with meritorious service, people with disabilities, and poor people.
Four cities win Vietnam Smart City Award 2021
The Vietnam Software Association (Vinasa) has announced it will present the Vietnam Smart City Award 2021 on December 18 online on nss.vn, smartcitiesvietnam.com, Vinasa's official Facebook and Youtube channels.
Launched in June, the Vietnam Smart City Award 2021 organizing board received 98 nominations in 42 categories belonging to four groups: Group 1 – Smart cities; Group 2 – Real estate projects, urban areas, smart buildings; Group 3 – Industrial real estate projects; and Group 4 – Technology solutions for cities, real estate projects, smart industrial parks.
Of the 45 nominees selected for the Vietnam Smart City Award 2021, there are four cities with nine awards and 36 awards for digital technology platforms and solutions.
Transport Ministry wants to improve passenger satisfaction of public transport services
The Ministry of Transport has issued a plan on administrative reform of the transport sector in the 2021-2025 period.
Under the plan, the ministry aims to raise satisfaction levels of passengers and enterprises in the transport sector by at least 90% over the next five years.
The ministry also will adjust and improve regulations and the legal framework to promote digital transformation in order to create a favorable investment and business environment.
Specifically, at least 20 percent of fees of regulation compliance will be cut while about 80 percent of administrative procedures on financial obligations will go online at administrative levels 3 and 4.
HCM City pharmacies to help deliver Covid drugs to patients
The HCM City Department of Health said that public health facilities (i.e fixed and mobile stations) have a duty to distribute medicine bags A (fever reducer and vitamins), B (anti-inflammatories, anticoagulant), C (antiviral drug molnupiravir) for Covid-19 patients treated at home. However, some pharmacies will be the "extended arms" of medical stations and help them do this job.
Da Nang spends VND2,600 billion to fight Covid-19
The Da Nang City Party Committee says that by December 11, the city had detected 7,509 cases of Covid-19, with 75 deaths. Up to 99.5% of residents aged 18 and older have received the 1st dose of vaccine and 97.1% have had the 2nd dose.
So far this year, Da Nang has spent nearly VND 2,600 billion on activities to prevent and control Covid-19. The pandemic situation in the city is getting complicated again.
In 2021, Da Nang's GRDP is estimated at over VND105 trillion, up 0.18% compared to 2020; and budget revenue of over VND21 trillion, equaling 98% of the estimate. Da Nang's exports increased by more than 15% over last year. The export turnover of software products rose by 6.3%.
PV
Germany donates over 2.5 million Moderna doses to Vietnam