While the majority of businesses have complained about difficulties caused by the pandemic, others have reported high profits.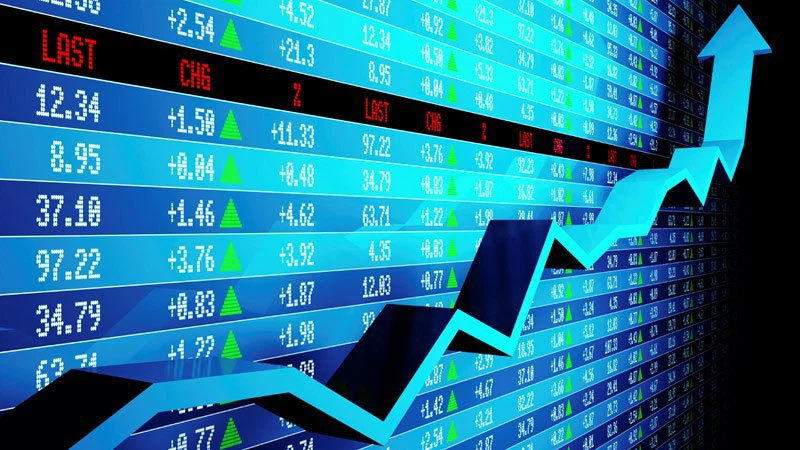 PetroVietnam Fertilizer and Chemicals Corporation – Phu My Fertilizer Plant unexpectedly raised its targeted revenue from VND3.7 trillion to VND12 trillion and targeted profit from VND365 billion to VND1.89 trillion, five times higher than initially planned.
Phu My's profit in 2021 was 2.7 times higher than the profit of the year before. This was a record high profit over the last 10 years.
The sharp rise in Phu My's revenue and profit was attributed to the continuous increase in fertilizer prices amid the complicated pandemic developments.
Duc Giang Chemicals is also expecting a huge profit of VND2.4-2.5 trillion in 2021. The profit was VND1 trillion in October and November alone.
Vicostone, the leading Vietnamese artificial stone manufacturer, reported a pre-tax profit of VND2.1 trillion in 2021 thanks to export growth, including the growth rate of 150 percent from the Canadian market.
With the good business performance, VCS shares soared by 40 percent in 2021, even higher than the VN Index increase of 30 percent.
VN Direct Securities reported a pre-tax profit of VND2.8 trillion in 2021, much higher than the VND860 billion in 2020 and VND480 billion in 2019. Its total assets increased by two times to VND28.6 trillion.
FPT has not announced the profit for 2021, but its good business results in the first 11 months of the year led analysts to believe that 2021 (VND31.8 trillion in revenue and pre-tax profit of VND5.9 trillion) was a prosperous year for the Vietnamese largest information technology (IT) corporation.
PV Gas (PetroVietnam Gas Joint Stock Corporation) has estimated revenue of VND80 trillion and post-tax profit of VND8.38 trillion for 2021. Another member company of the 'oil and gas family', PV Power, has reported high revenue of VND25.2 trillion and profit of VND1.9 trillion.
High profits have also been reported by other members, including PJICO (Petrolimex Insurance Corporation) with VND350 billion (1.6 times higher), and PV Oil VND884 billion.
Bright prospects
Though Covid-19 developments remain unpredictable, analysts believe the situation will be brighter this year.
Viet Capital Securities Company (VCSC) predicted that the urea price in 2021-2022 would be 30 percent higher than the increases in 2007-2008 because of higher gas prices, supply interruptions because of Covid-19, higher shipping fees, and strong demand, especially demand in industries in the post-pandemic period.
VCSC believes that Phu My will benefit from the sharp urea price increases in 2022. Meanwhile, the company's NPK production is expected to be a driving force in the medium term.
Meanwhile, Vicostone had a prosperous year because it was self-sufficient in major materials for manufacturing, thus easing risks caused by reliance on imports and the dong/dollar exchange rate fluctuations.
With self-reliance in materials and sharp growth rates in new markets, especially Canada, Vicostone is expected to perform well in upcoming years.
Securities companies, banks, retailers and essential manufacturers are also predicted to make a breakthrough this year.
Commercial banks are expected to maintain their appeal thanks to positive finance reports, plentiful cash flow and sharp increases in revenue from services. Many banks have expanded in scale, thereby increasing credit limits and profits.
Securities companies can expect a prosperous year in 2022 thanks to the bustling stock market with liquidity of billions of dollars each trading session and millions of new investors.
Meanwhile, consumer goods manufacturers are expected to continue seeing impressive growth amid Covid-19 which has a big impact on trade, investment and tourism, while retailers will benefit from the recovery of demand after lockdowns. And real estate firms with plentiful land banks will be attractive to investors.
According to Mirae Asset, the macroeconomic environment is expected to improve from post-pandemic transitions through large-scale structural reforms as well as support from the loosening of monetary and fiscal policies. The rapid number of vaccinations and the 'live together with Covid' approach will help the economy recover strongly in 2022.
With Resolution 128, Vietnam has shifted from the state of epidemic prevention to the stage of "safe and flexible adaptation to the epidemic"
It predicted that export companies will reap fruit this year thanks to Vietnam's membership in global value chains, empowered by bilateral and multilateral trade agreements.
Duy Anh
As many as 119,800 firms left the market in 2021, up 17.8 per cent year-on-year due to the negative impact of COVID-19, with strict blockades and prolonged social distancing especially in the third quarter, according to the General Statistics Office.
Pandemic developments remain complicated. Hundreds of thousand of businesses faced difficulties in 2021 after resuming production after lockdown.