Bau Truc pottery village is about 10km south of Phan Rang City, the central province of Ninh Thuan. This is a village of Cham people with a tradition of making pottery for several hundred years.
Bau Truc village in the Cham language means Palei Hamu Craok. In the past, the village was also known as Danao Panrang or Vinh Thuan village.
There are dozens of Cham villages in Ninh Thuan, but only earth from the field on the banks of the Quao River in Bau Truc village is used make pottery. This type of clay is famous for its flexibility and softness.
Unlike Bat Trang pottery in Hanoi or Chu Dau pottery in Hai Duong Province, Bau Truc pottery has its own Chăm cultural features.
In 2017, the Ministry of Culture, Sports and Tourism recognized Bau Truc pottery as a national intangible cultural heritage. The craft village has been submitted to the United Nations Educational, Scientific and Cultural Organization (UNESCO) for recognition as Intangible Cultural Heritage in need of urgent protection of Vietnam.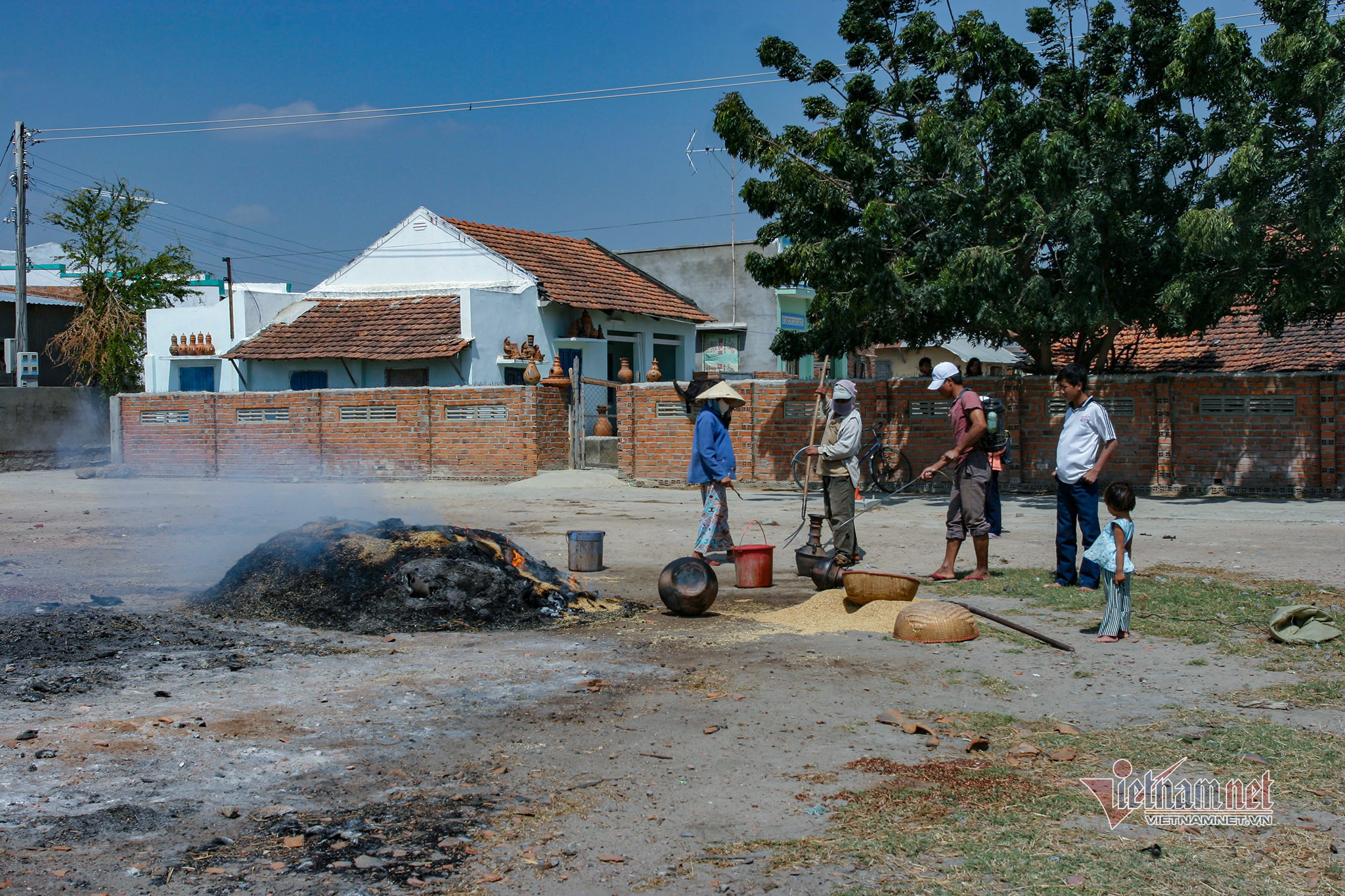 The large courtyards in Bau Truc village are often used as a place to fire pottery products.
The characteristic feature of Bau Truc pottery is that all stages are handmade. Instead of using a turntable, artisans use their whole body to revolve around the product. That's why each Bau Truc ceramic product has its own features.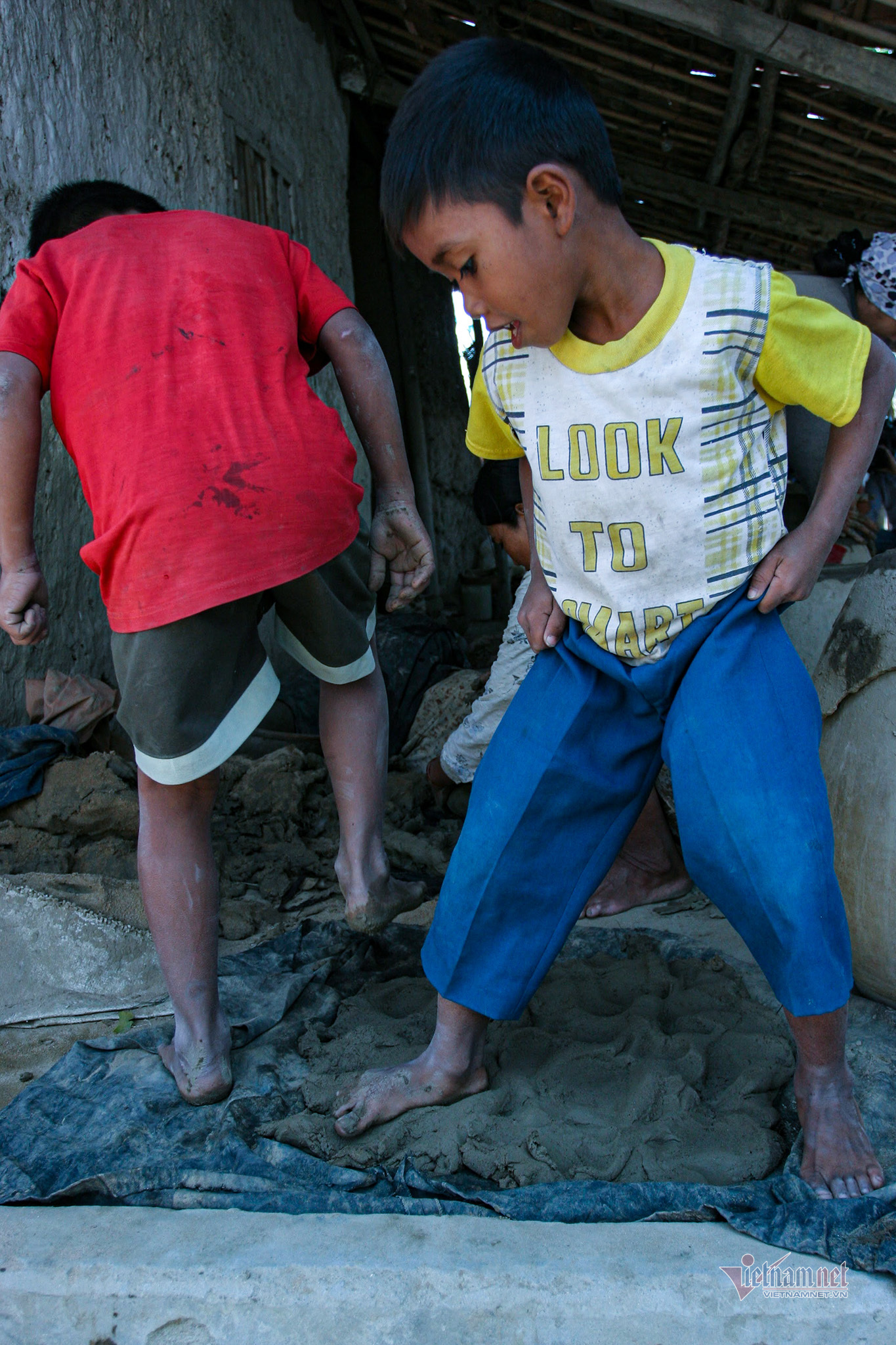 In their spare time, children help their parents smooth the soil.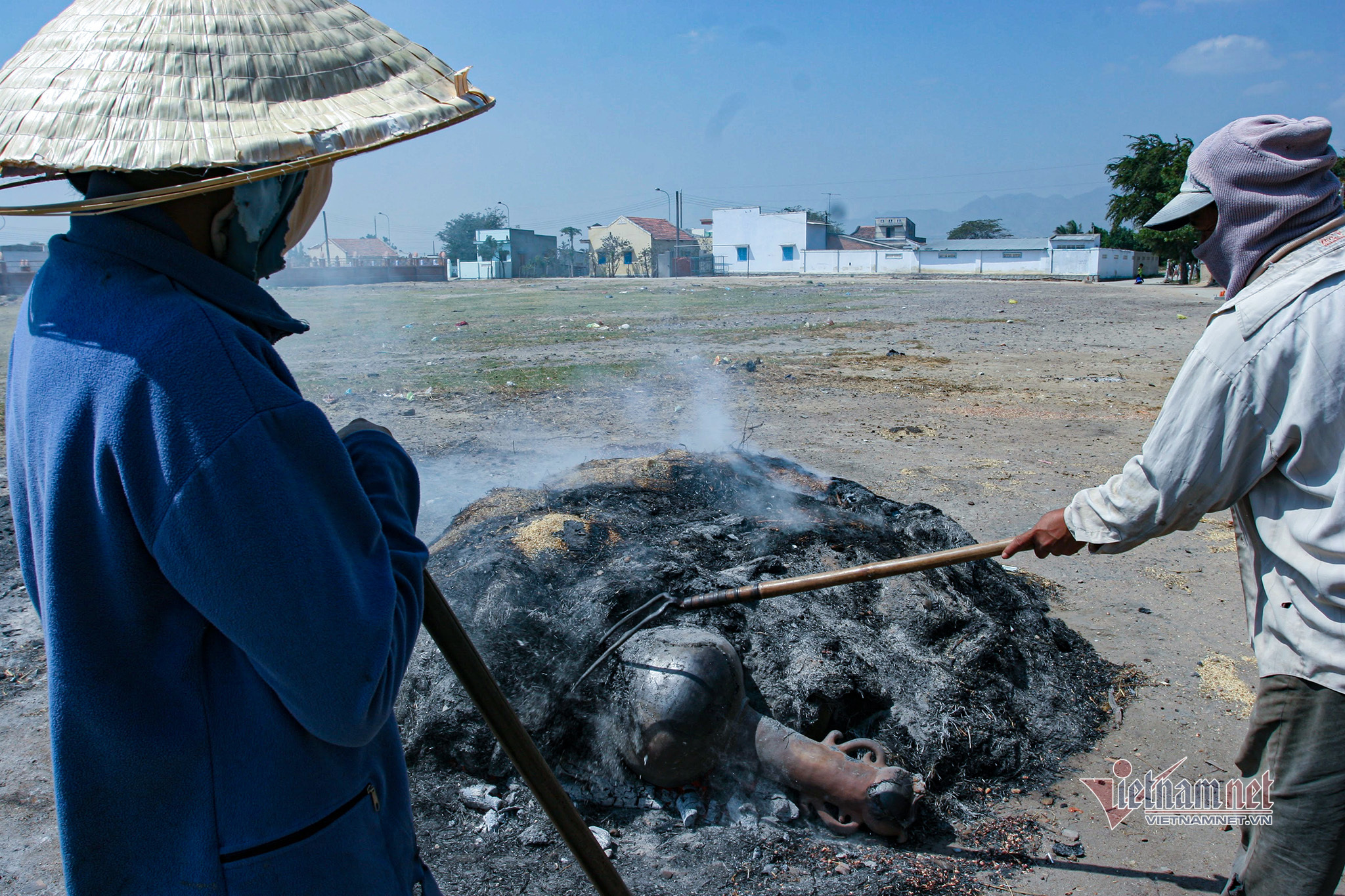 Without using an oven, Bau Truc people bake pottery with rice husk, straw… right on the yard.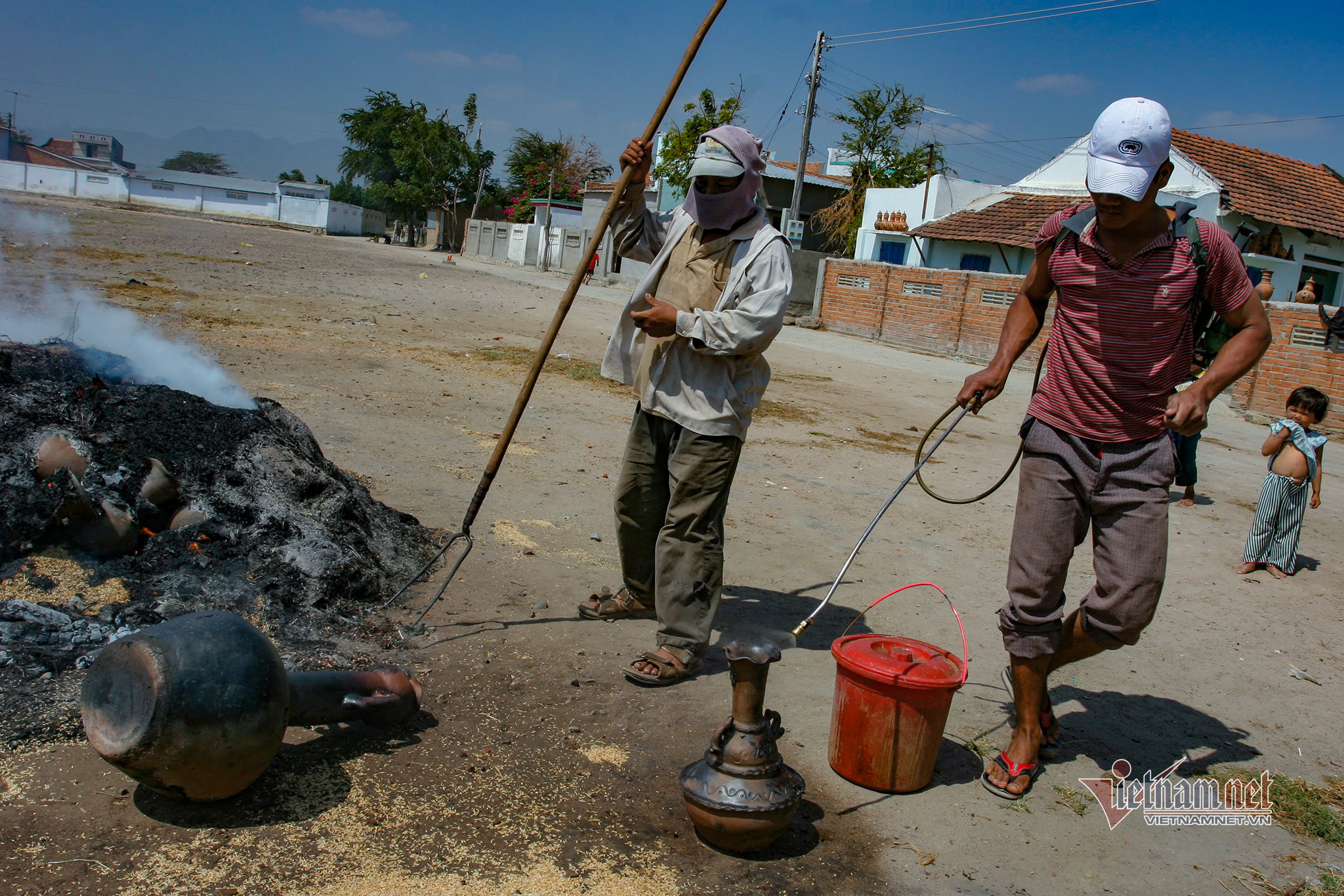 The color of Bau Truc ceramic items is completely natural as artisans soak plant roots with water, then brush it on ceramic products.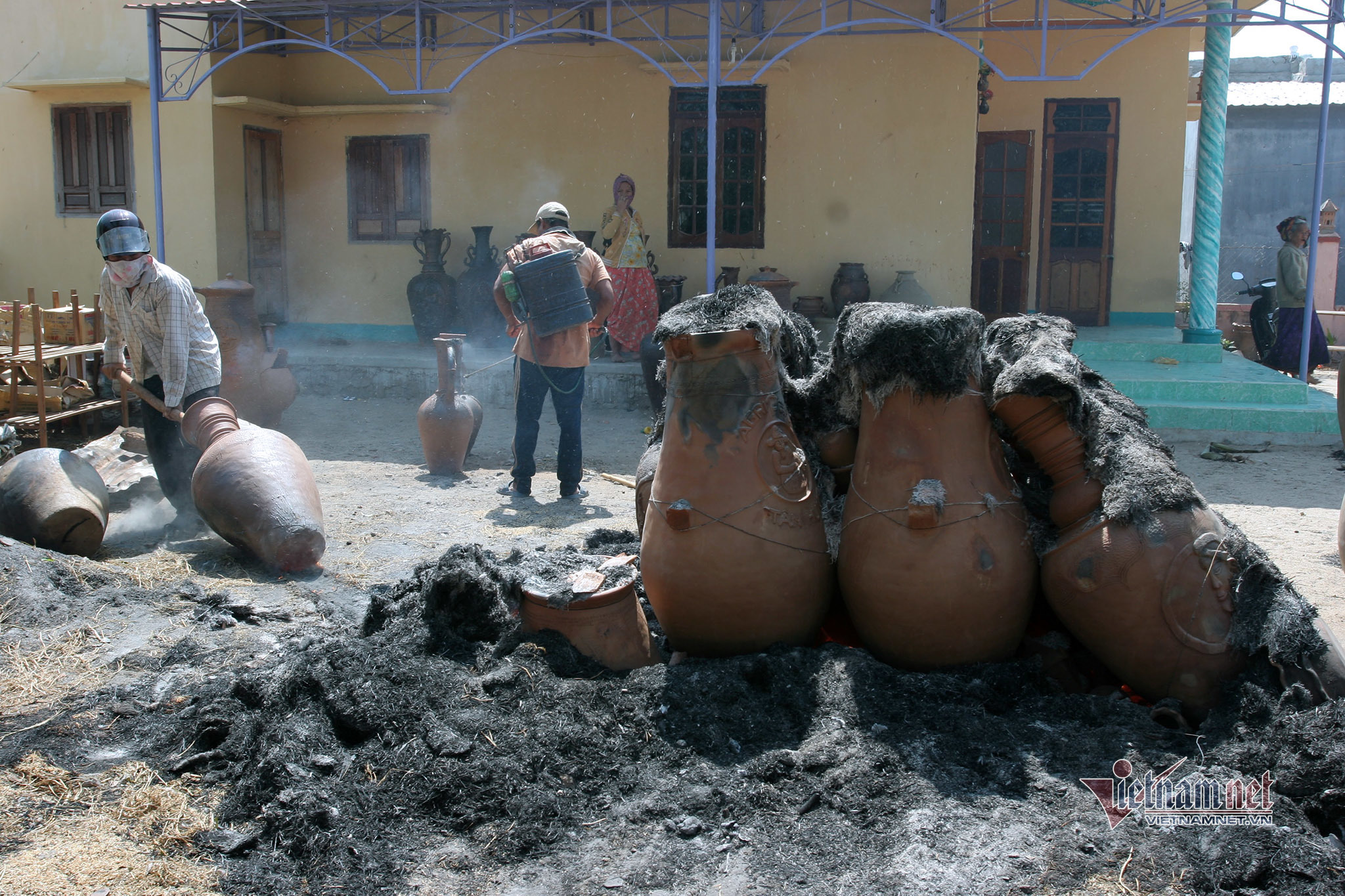 The process to make Bau Truc ceramic products includes mining clay, treating clay, shaping, drawing patterns, drying and firing.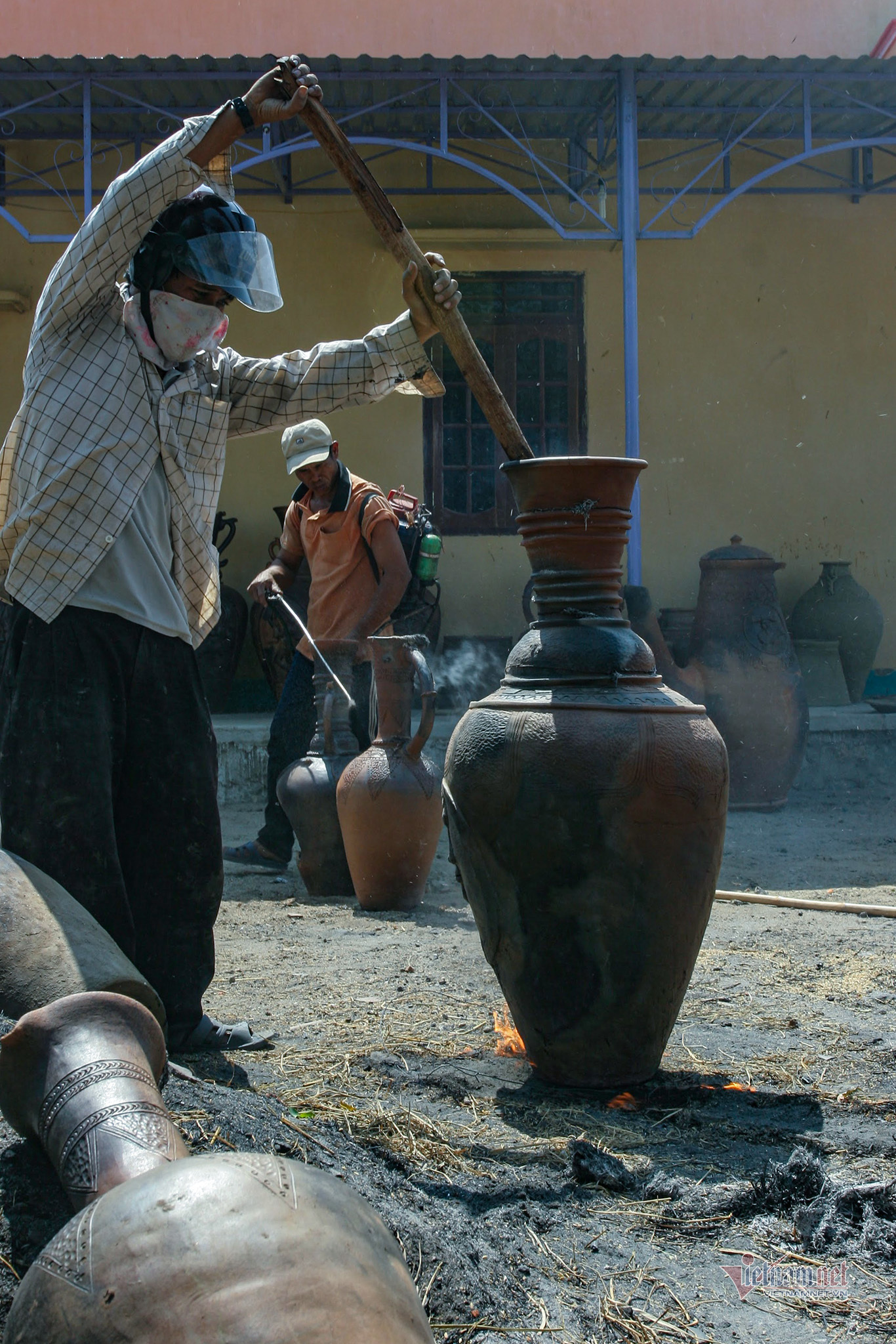 Bau Truc pottery products are diverse, including household items such as water jars, pots, vases, kettles, cups, god statue reliefs and bricks.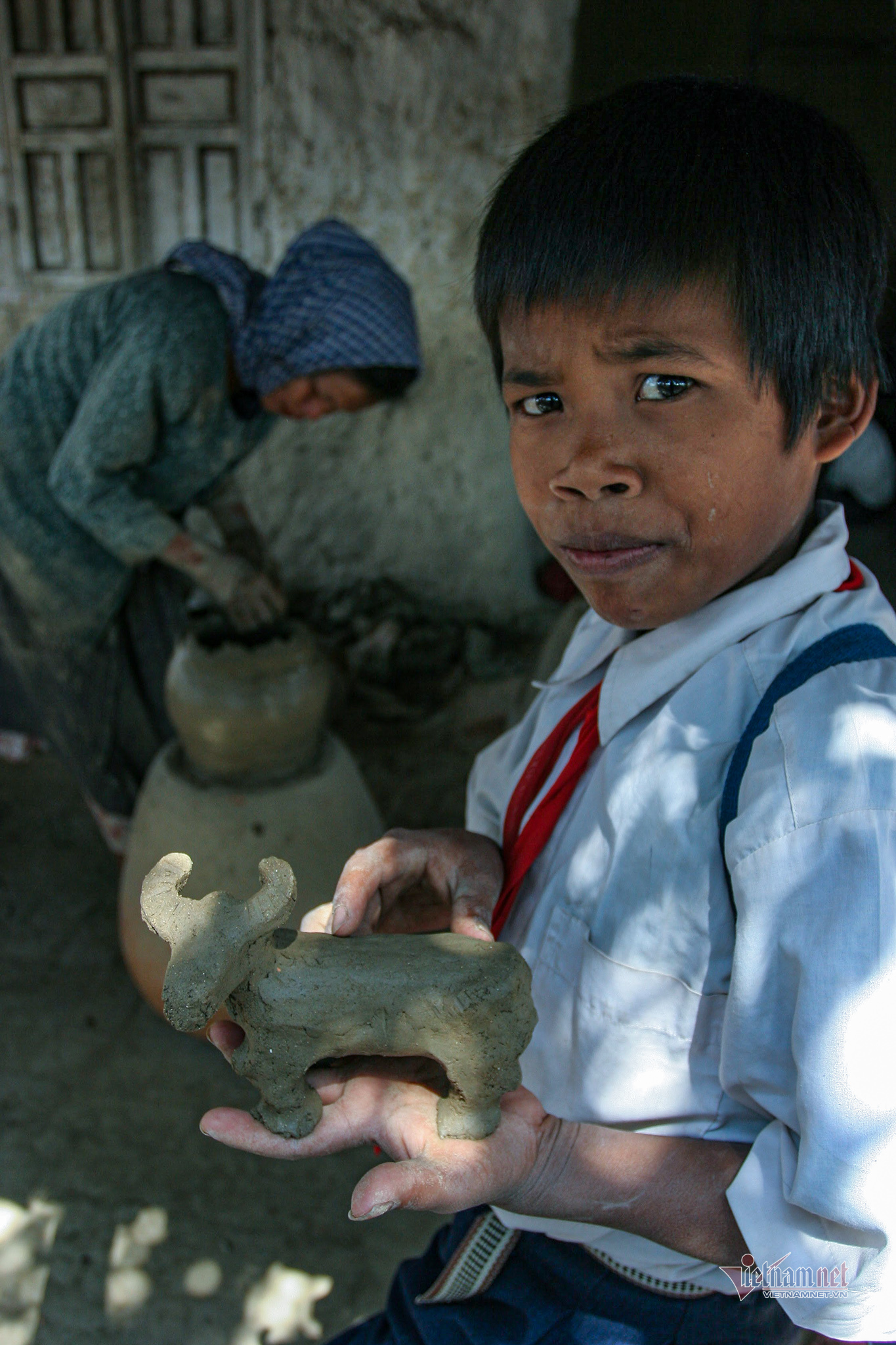 Ninh Thuan is home to many Cham cultural heritages, from monuments, temples and special cultural festivals to traditional craft villages that have been preserved for hundreds of years.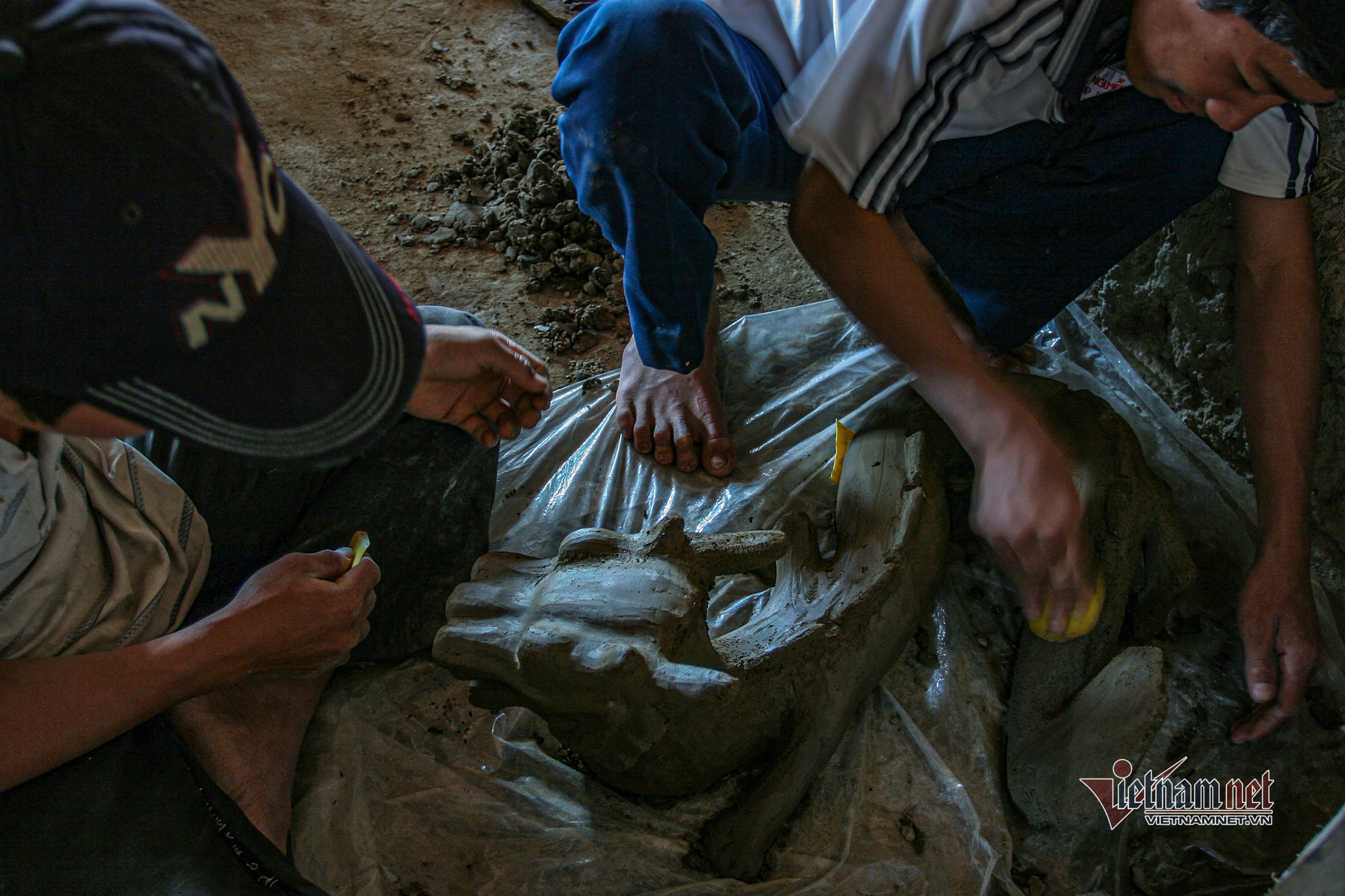 Bau Truc pottery bears many symbols of the ancient Champa civilization.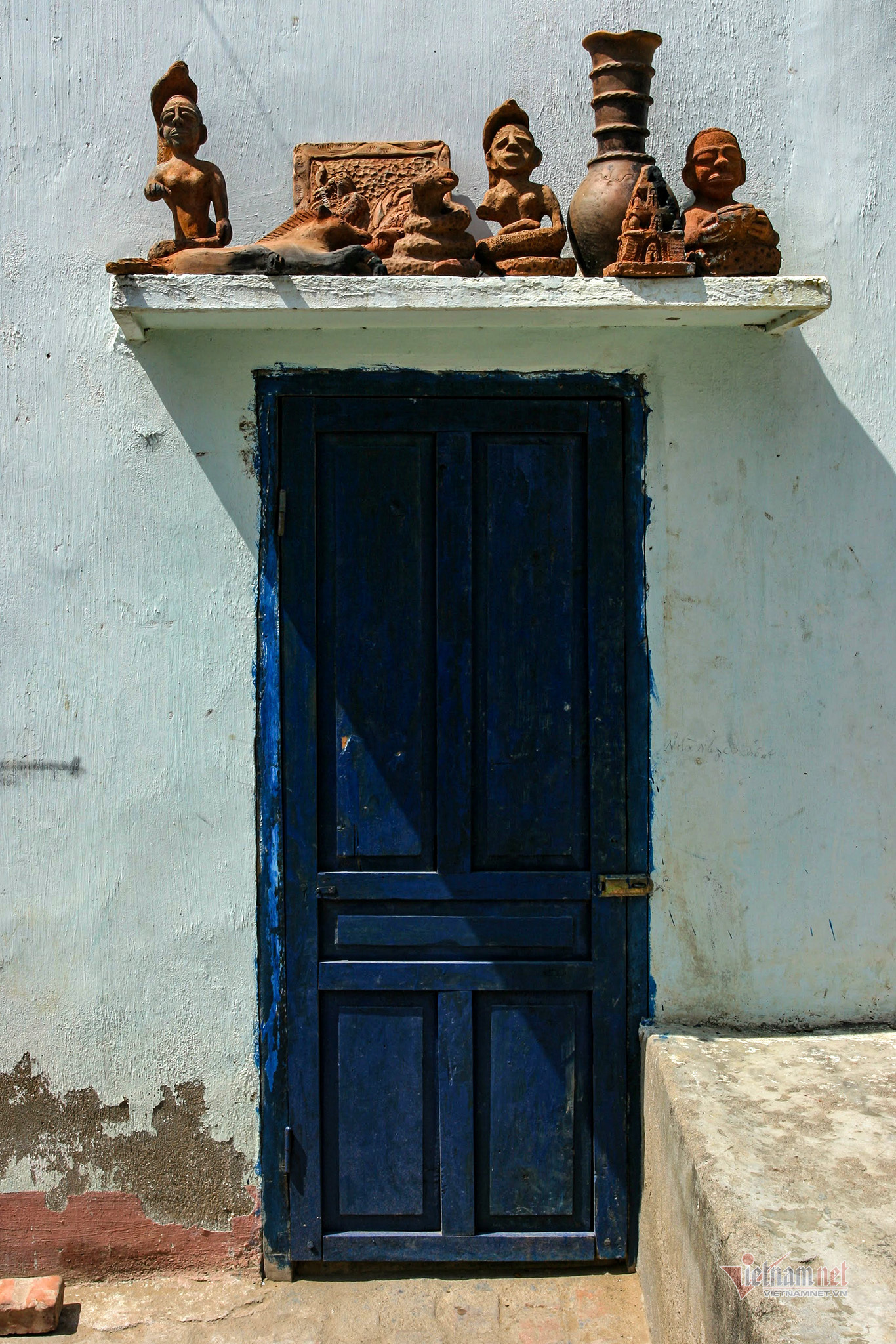 Bau Truc pottery is the continuation of the famous Sa Huynh and Go Sanh pottery.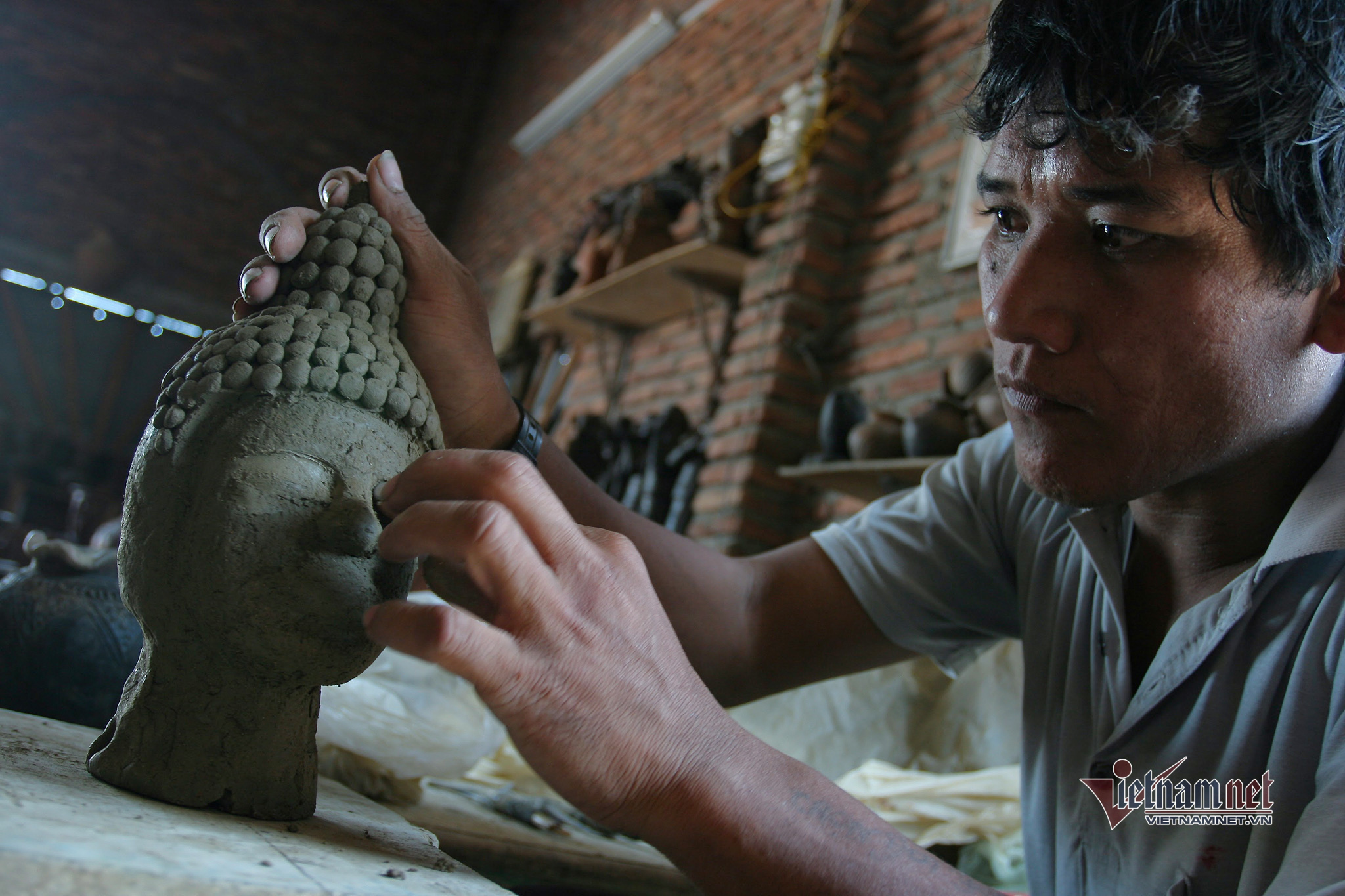 A young artisan in Bau Truc pottery village is making a god statue, a symbol of Champa culture.
Le Anh Dung
Luy Lau, a line of ancient ceramics from the northern province of Bac Ninh's Thuan Thanh District is reviving its historical, cultural and artistic values after many ups and downs,
Bat Trang Pottery Village is located on the banks of the Red River in Gia Lam District, about 15 km from the centre of Hanoi.