The banknotes and red envelopes with images of tigers are being offered on online and on e-commerce platforms, though Tet is more than one month away.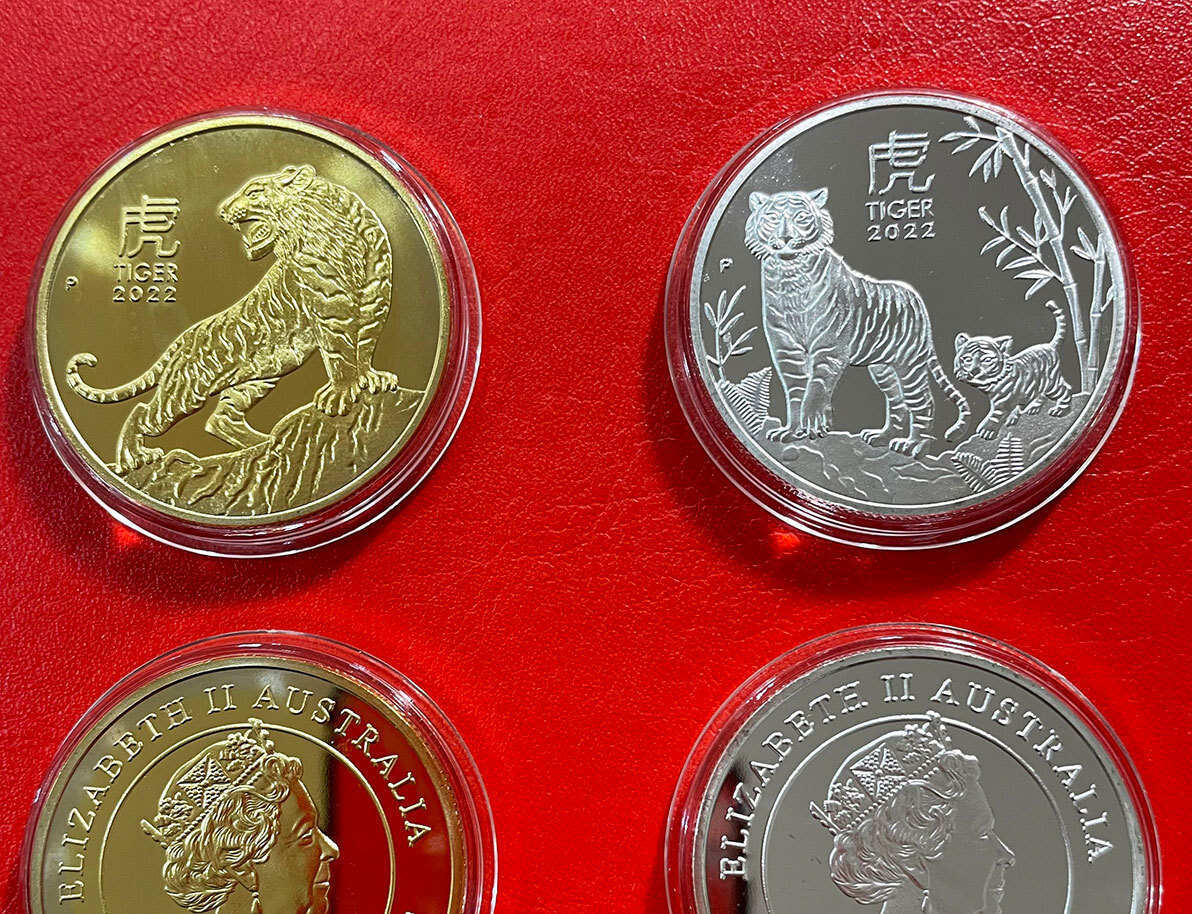 Souvenir banknotes and coins with images of sacred objects of years are favored. The banknotes don't have value in circulation, but people buy them to give relatives and friends as New Year presents, which are believed to bring luck to recipients.
There are both banknotes and coins. A souvenir $2 banknote with beautiful image of a tiger is selling at VND150,000-199,000. Those who buy five banknotes or higher can enjoy the preferential price of VND140,000. The price is VND120,000 if they buy 10 or more.
There are two types of $2 banknotes with the gilded image of tiger, including one with lucky series numbers and one with numbers coinciding with dates of birth.
The banknote is issued in the US to satisfy the demand of Asian people.
Meanwhile, the banknote with Macau tigers with metallic sheen which looks eye catching is just VND79,000 for a set of 20 banknotes.
The banknote with an image of tiger, also from Macau, printed on fluorescent paper, is more expensive, priced at VND58,000 for a set of 10 banknotes.
Indian souvenir banknotes are also available. A 10 Rupees banknote has the image of three rare, precious and sacred animals in India (rhino, elephant and tiger) on one side. One banknote sells at VND35,000, or VND25,000 if people buy in a large quantity.
The special feature of the souvenir banknote market this year is the appearance of banknotes with high face value with original designs. The banknote with a face value of $1 million and the image of tiger turns out to be cheap, just VND20,000 per banknote and VND12,000 for wholesale purchase.
Besides banknotes, some shops offer AUD1 and AUD2 coins with gilded tiger images. One coin of silver plated image of tiger is priced at VND100,000, while gold plated is VND120,000. If people buy one silver and one gold in a combo, they pay VND150,000.
The coins are produced by the Australian Government to serve demand during the 2022 Tet holiday.
Tiger images are also seen on the red envelopes used to contain gift money. The prices of the envelops vary, depending on paper materials.
The envelopes made of tissue paper are selling at VND80,000 per set of 20 envelopes, while the envelopes with 24K 0.2g gold plated tiger image is selling at VND99,000 per combo of three envelopes. The price is VND189,000 for a set of six envelops.
Phuong Linh
Businesses in banking, technology, and seaports will likely be able to keep Tet bonuses level with 2021 while other sectors, especialy tourism are likely to be lower than last year.