Buyers who postponed their apartment purchase plans as they thought prices would fall after a long period of increasing prices now say they made a mistake. The prices have increased by 10-15 percent.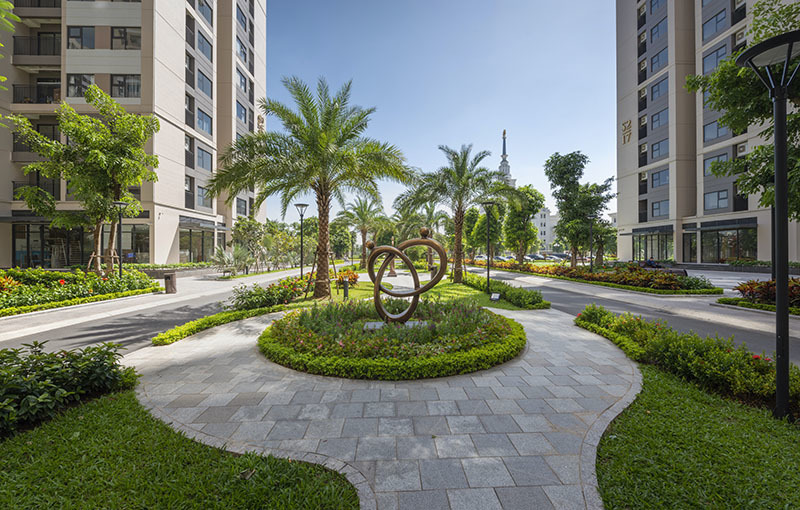 Do Thu Quynh in Hoang Mai district said she is seeking an apartment with two bedrooms priced below VND2 billion in the western part of the city, outside Belt Road No3. However, she said it was difficult to find such an apartment now as prices have soared.
A two-bedroom apartment on Pham Hung Road was previously priced at VND1.8 billion and after two years, the price has risen to over VND2 billion.
Before the pandemic, an apartment in Tay Nam Linh Dam was offered at VND1.6 billion, but the price has increased by VND150 million. There are not many apartments on sale and there are nearly no offers on the pages of local residents.
Nguyen Hoang Hai in Thanh Xuan district is facing the same situation. In mid-2021, he found some satisfactory apartments priced at around VND2 billion, but he postponed the apartment purchase plan, believing that the prices would decrease later.
However, in December 2021, when Hai contacted apartment owners, he realized that the price had increased by VND100-150 million.
Hai said few apartments can satisfy his requirements now, as the prices are higher.
"I wish I had bought an apartment before," he said.
Observers note that the prices of many apartments unexpectedly increased by VND100-400 million compared with one year ago. In West Lake area, apartments opened for sale three years ago at VND45-50 million per sq m were considered 'too expensive'. But the prices are now even VND50-60 million per sq m higher.
The prices of high-end apartments in the districts of Cau Giay, My Dinh and Thanh Xuan have increased by VND100-200 million.
Nguyen Van Dinh from VRA said there is a shortage of supply of apartments in the primary market and the prices are high. The apartment projects in Dai Mo and Tay Mo (Nam Tu Liem district) have seen prices increasing to VND40 million per sqm. Meanwhile, the apartments in Hung Yen province have reached a record high price of VND70 million per sq m.

Buyers who postponed their apartment purchase plans as they thought prices would fall after a long period of increasing prices now say they made a mistake. The prices have increased by 10-15 percent.
Not only apartments but flats in old collective quarters have also seen prices increasing sharply. On a real estate forum, a 100 sqm flat on third floor on a small alley on Hang Bong street was priced at VND8.5 billion.
The man who posted the ad said a client accepted to pay VND7.5 billion, but the seller disagreed.
"Many people say the price is too high. But you won't find many large flats with the area of over 100 sq m in the Old Quarter, the central area of Hanoi," he said.
"The street-front land in the area is over VND1 billion per sq m. So it is reasonable to sell apartment on small alley at VND80-100 million per sq m," he said.
CBRE Vietnam's latest report showed that about 17,000 apartments were on sale in 2021, a 7 percent decrease YoY. This was the second consecutive year the city witnessed a decrease in supply, which was attributed to the pandemic.
Mid-end apartments remained the most popular products in the market, accounting for 72 percent of total supply. Meanwhile, high-end apartments accounted for 25 percent, the highest proportion of this market segment in the last three years.
As sale activities were interrupted during the fourth Covid wave, from the end of July to the end of September, and many events could not be organized, only 17,000 apartments were sold, a decrease of 9 percent. However, the figure was higher than the total new products put up on sale.
There was good news that projects opened for sale in 2021 had an average selling rate of 47 percent in the first quarter, higher than the 41 percent in 2019 and 42 percent in 2020.
As of the end of 2021, the average primary sale price in Hanoi was $1,596 per sq m, or VND36.25 million per sq m, not including VAT and maintenance fee, up by 13 percent, the highest YoY increase over the last five years.
The growth of the primary selling prices is attributed to the sale of projects located in advantageous locations in the central city and in Dong Da and Ba Dinh areas, and the urban area project positioning which has occurred over the last few years.
In the secondary market, the average selling price was $1,213 per sqm, or VND27.55 million at the end of 2021, a 4 percent YoY increase. The districts where there had been short supply of new products, such as Tay Ho, Cau Giay and Dong Da, have selling prices higher than the average price level (over 6 percent).
It's expected that the supply of new products will increase again in 2022, about 26,000-28,000 apartments. The sales will recover once activities resume in the new normal.
The primary prices are predicted to increase by 5-7 percent in the next three years because the products in urban areas will see upgrading in positioning, while high-end projects in advantageous positions will be put on sale.
Duy Anh
Land fevers, apartment price escalation, new tendencies and land auctions were the key features of the real estate market in 2021.
The infrastructure system's improvement is expected to push the property market forward in the coming years, catching much interest from developers, investors, and end-users.