If petrol and DO prices continue to stay high, transport firms may have to reduce services and routes, or stop operation temporarily.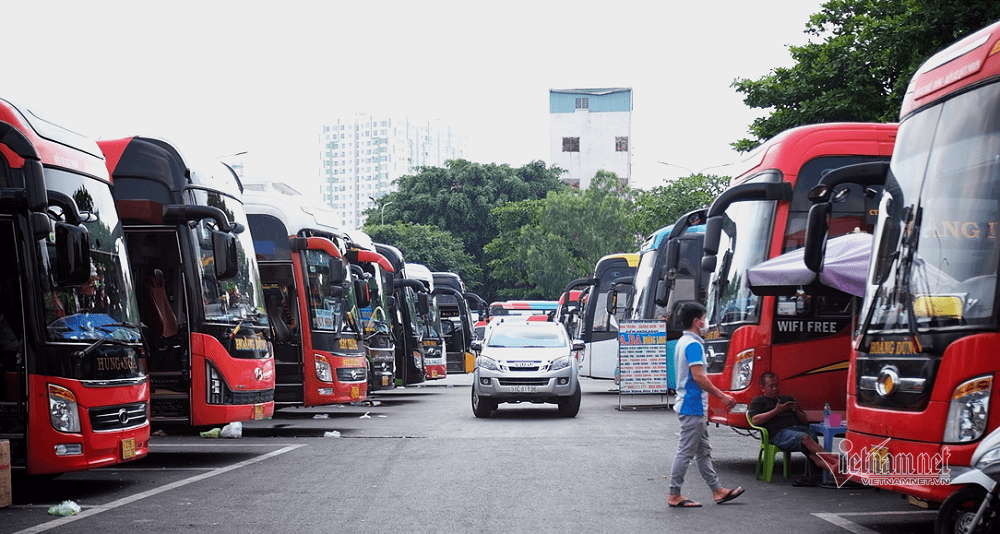 "We are operating at a moderate level as we are taking a loss. I am afraid that we won't be able to contend," said Tran Cuong, the owner of An Phu transportation firm.
An Phu has six buses providing transportation service on the HCM City – Quy Nhon route. Its owner has been put on tenterhooks because of the petrol price hike as the high spending on fuel eats into his profits.
In an effort to maintain its operation, Cuong said he has had to cut expenses and the number of trips. However, this is not enough to maintain business. He hopes that state management agencies will apply measures to stabilize petrol and oil prices in the long term.
On February 21, fuel prices jumped to a new high. This is the fourth time since the beginning of the year and the fifth time that petrol prices increased. E5 RON92 is selling at VND25,530 per liter, while RON95 is at VND26,280, diesel VND20,800, kerosene VND19,500 and mazut VND17,930 per kilogram.
Transport firms, which still have not fully recovered from the pandemic, now have another worry from the fuel price hike.
Bui Thi Huy Vien, the owner of Tu Vien transport firm which provides transport service on HCM City – Hanoi – Quang Ninh route at Mien Dong Station, said she has four coaches, but only one is operating.
Transport activities have resumed, but the number of passengers is modest as people fear disease transmission. Meanwhile, fuel cost and other expenses all are on the rise. The firm hopes they can earn VND3-5 million for each trip. Sometimes they don't make a profit, but still have to maintain operation in order to retain passengers.
Nguyen Van Tu, general director of Nhat Tin Logistics, which provides transport services and logistics solutions nationwide, said he has suffered constant anxiety as petrol prices are increasing.
He said with the petrol price increases, the expenses for fuel for his fleet of 450 coaches will be 5-7 percent higher. Meanwhile, he cannot raise service fees because the fees have been fixed in contracts with clients.
According to Tu, in order to minimize the negative impact of the fuel price hike, he has asked drivers to try every possible means to save fuel. However, if the price continues to increase, he will have to adjust the service fees to cover expenses.
Le Trung Tinh, Chair of the HCM City Intercity Transportation and Tourism Association, said some transport firms are considering raising service fees. However, they won't do this immediately but will increase the fees under a roadmap so as to retain clients.
Tran Chung
Statistics show that petrol prices in Vietnam are lower than in many countries and territories. However, but people complain that the prices are too high.
Only 20-30 out of 16,000 filling stations nationwide have stopped selling petrol amid reports that fuel was running out, which has prompted people to rush to buy petrol for hoarding.
Oil prices have increased sharply in recent days following the tension between Russia and the West over Ukraine. The high price of oil and fears of an escalation of war have hit commodity and financial markets.