Salangane's nest, which is considered 'food for the rich', has been selling well as the number of Covid cases rise.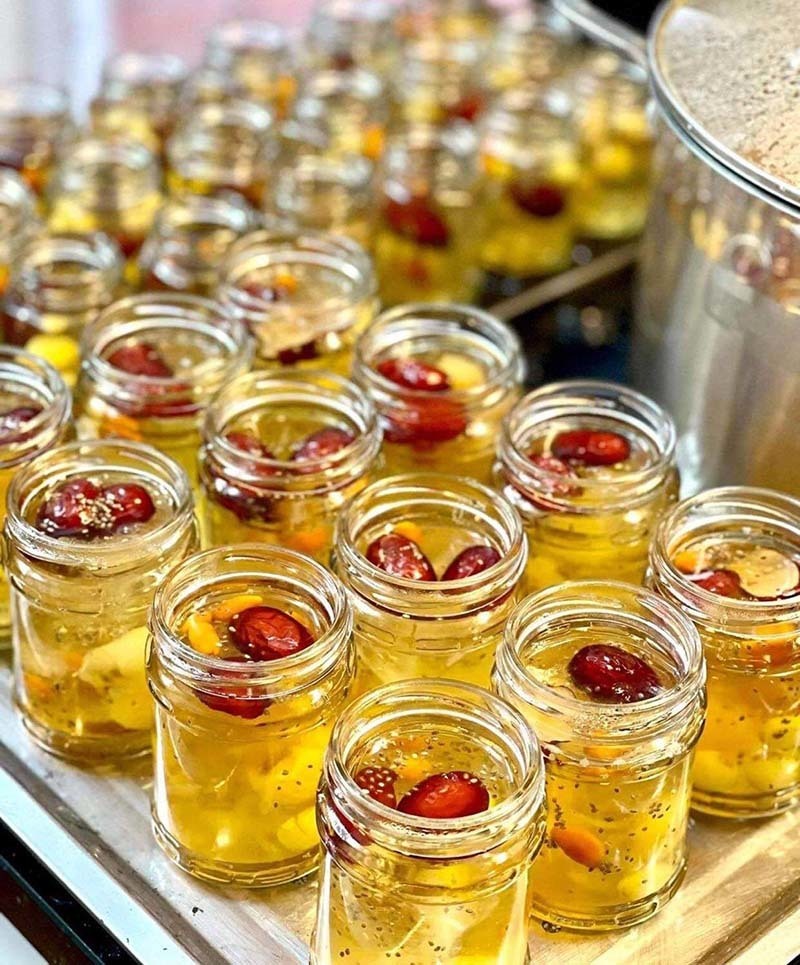 Salangane's nest is considered 'food for the rich' because it is nutritious and expensive, VND30-45 million per kilogram. However, according to Nguyen Van Huong, the owner of a salangane's nest shop on Vo Thi Sau Street in Hanoi said that products are selling very well.
At her shop, five workers have to work overtime in order to have products to deliver to clients on schedule. She said the number of orders have increased sharply.
Previously, her loyal clients ordered 5-10 bottles of bird's nest soup with rock sugar each time, but now they order 10-20 bottles, though the product costs VND240,000 each bottle.
"I advise them not to buy in large quantities because the products don't contain preservatives and they can be preserved for several days," she said, adding that there was no need to store products.
Cleaned bird's nests are also selling like hotcakes. Every client buys two to three boxes of products though the price has soared to VND45 per kilogram.
According to Huong, bird's nests are very good food. In general, adults can eat 3-5 grams each time and once every two days. But if people want them after illness, they can eat every day.
Huong said the products have been selling well because of the high numbers of Covid-19 cases reported recently.
Sam Hoa, a seller of bird's nests in Thanh Xuan district in Hanoi, said her products are selling well.
"People buy bird's nests, chia seeds, red apple and longan, all things that they believe are nutritious in order to improve their resistance," Hoa said.
At her shop, a bottle of 200ml of bird nest soup is priced at VND180,000, while a 100ml bottle is VND90,000. She can sell 70-80 bottles a day.
Phan Thi Thuong in Hai Ba Trung district in Hanoi said the demand for bird's nest soup with rock sugar is higher than raw bird's nest because the former is made to eat and can be preserved for several days in a refrigerator.
"I didn't have such a high number of clients before," she said. "I have both loyal clients and the clients who eat bird's nests for the first time."
Bird's nest soup and raw bird's nests are the most popular products in the market. The former is priced at VND50,000-240,000 per bottle, while the latter is VND30-45 million per kilogram.
Chau Giang
Luyen and her husband spent VND1.2 billion to buy a 80 square meter house for salangane, which brings annual turnover of billions of dong.
Since early 2020, Vietnam has witnessed four Covid-19 waves. The scale and spread of the ongoing fourth one has been far worse then the previous ones.