A hobby once reserved for the upper class is now becoming an interesting activity for plant enthusiasts: collecting camellia.
Mr. Pham Ngoc Hai finally succeeded in buying a white camellia plant and a black camellia plant (from an ancient house in a village that is famous for Van wine) after many attempts and help from others.
Those two old plants were planted in two brick tubs in front of owner's house. Because the owner of the house had moved to Hanoi, they were not being taken care of properly.
Many people paid attention to those two ancient camellia plants when Mr. Hai posted them on social media.
Camellia Japonica is a species of flowering plant in the family Theaceae. Japanese Camellia commonly grows as landscape shrubs with medium dimensions. It was found in countries in East Asia such as China, Japan, Korea. In Vietnam, Camellia Japonica is an ornamental plant.
Camellia Japonica has many types. According to features of the flower, it continues to be divided into two types: one that has a pistil and one that does not.
White camellia plant blooms in early January. The time when other types of bloom ranges from the end of the year to Full Moon in January and Tet holiday, depends on the weather.
Camellia Japonica is big, with thick branches. When the flower is fully opened, its size can be as big as the rim of a bowl. The older the tree is, the more beautiful and thicker the flower is.
White camellia plant has a pure beauty. Its flower's blooming time lasts for no more than ten days. The flower only blooms once a year.
Recently, tea enthusiasts have been searching for this kind of flower. This tree is easily affected by external influences such as overwatering, over-fertilizing.
Camellia Japonica grows slowly. After several decades, the perimeter of the plant is only about thirty centimeters. People have only been searching for old trees, with big trunks.
Mr. Le Huy Hung (born in 1984), owner of a business in Bac Giang, paid almost a billion VND to buy a white camellia plant aged over sixty, with a big trunk (its perimeter is around forty centimeters), a canopy that is over a meter wide. This was a big deal for a middle class family.
Mr. Tran Trung Long (lives in Nam Dinh) is known as "Long tra co" because of the fact that he owns many old, impressive camellia plants. He said that he is so into camellia plants that he spends hours to observe the blooming process of the flower. He will go anywhere just to observe a beautiful camellia plant.
"Nam Dinh is considered the place where many types of Camellia Japonica are planted. In the 60's, when residents in Red River Delta began a land exploration, built new economic regions in Northwest mountainous areas, they brought along their camellia seeds to plant. That's the reason why there are many old camellia plants in Yen Bai, Phu Tho and other places," Mr. Long explained.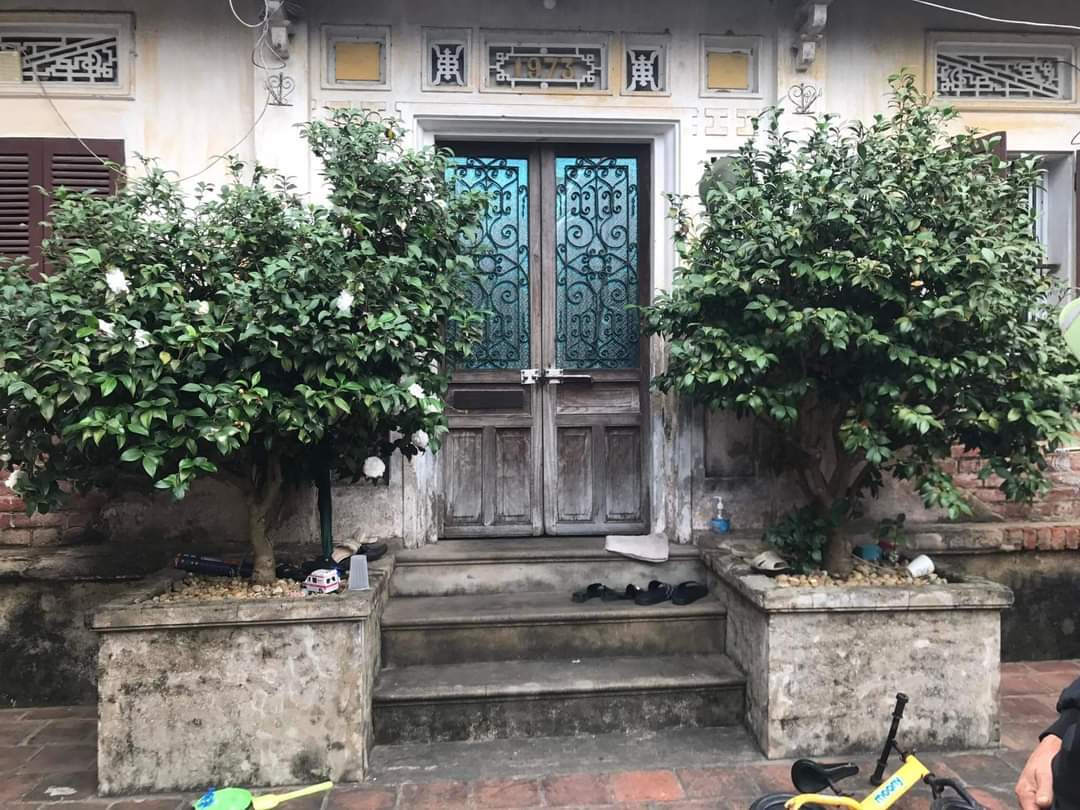 Two ancient camellia plants are considered precious plants by camellia enthusiasts.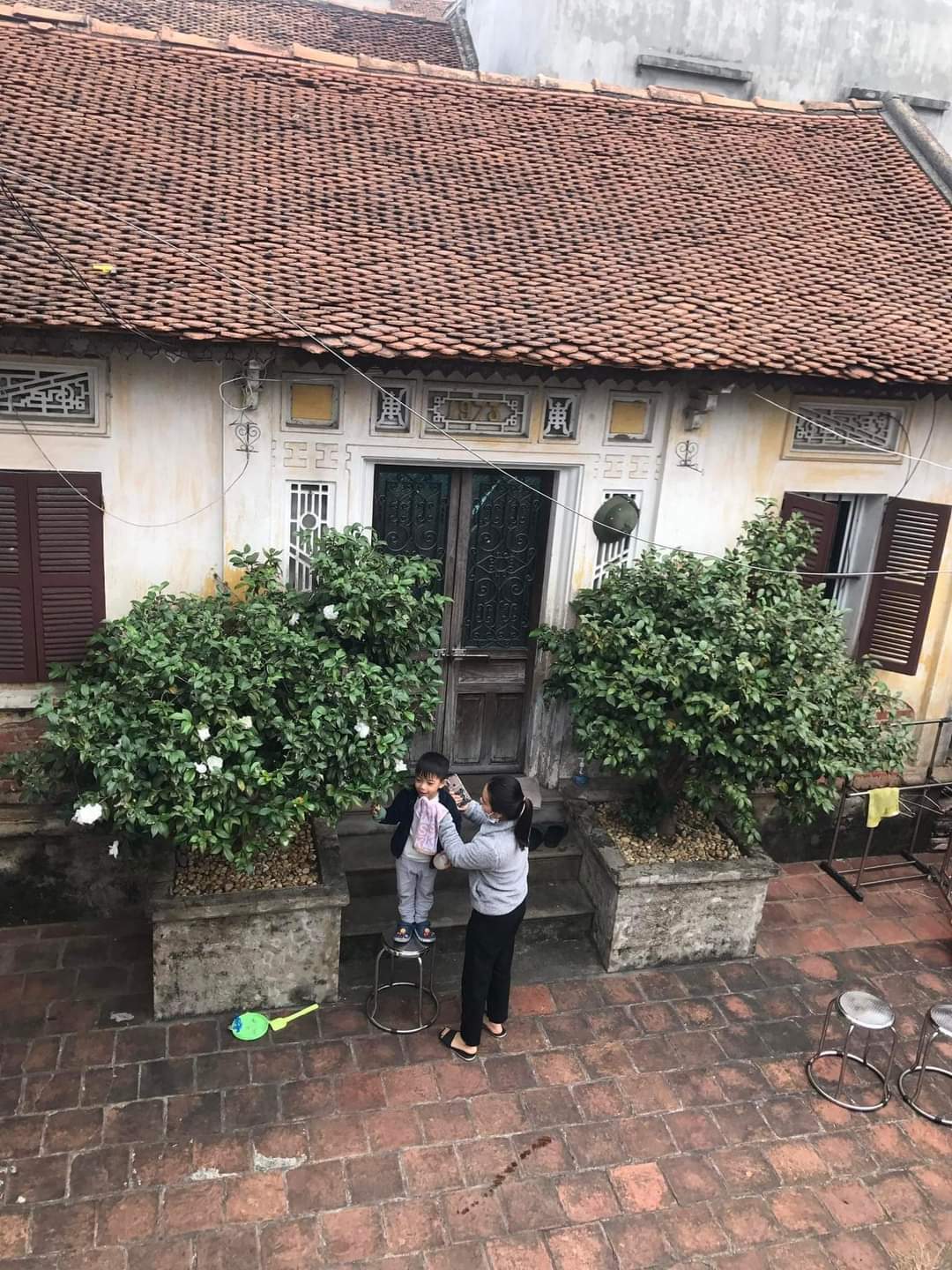 Two camellia plants in front of an old house in Van Ha Commune (Viet Yen District, Bac Giang).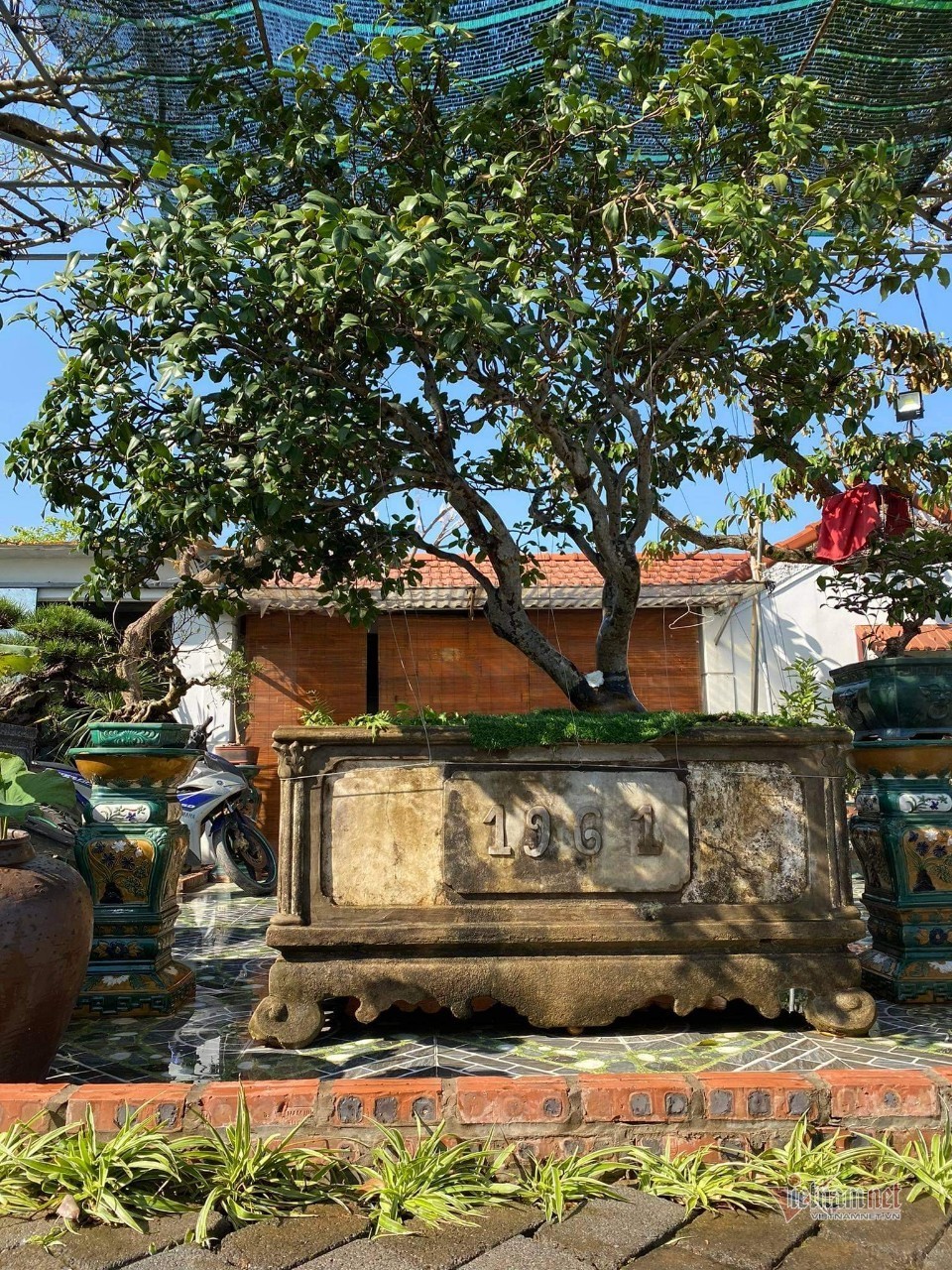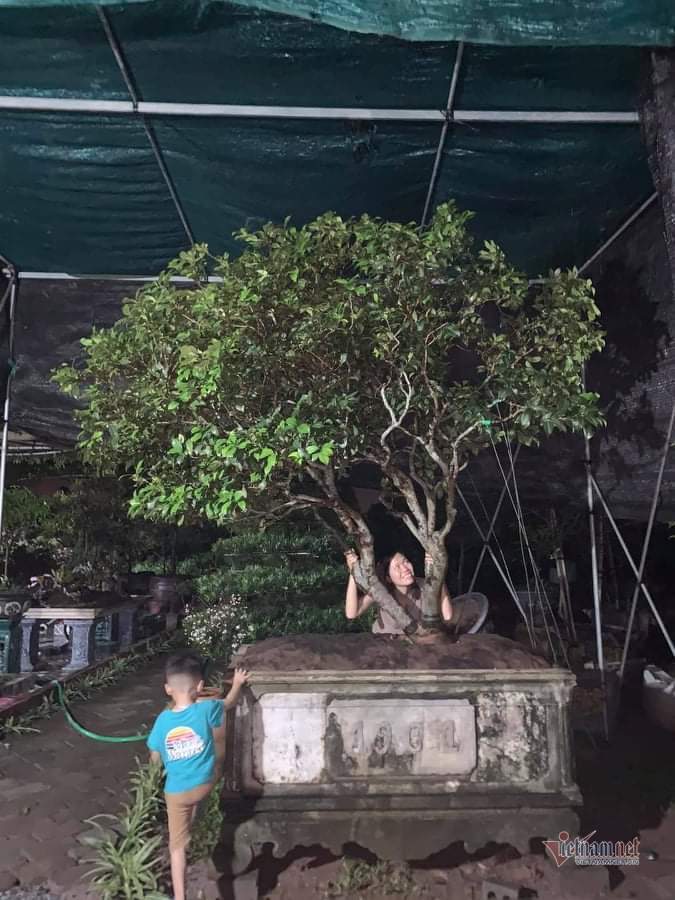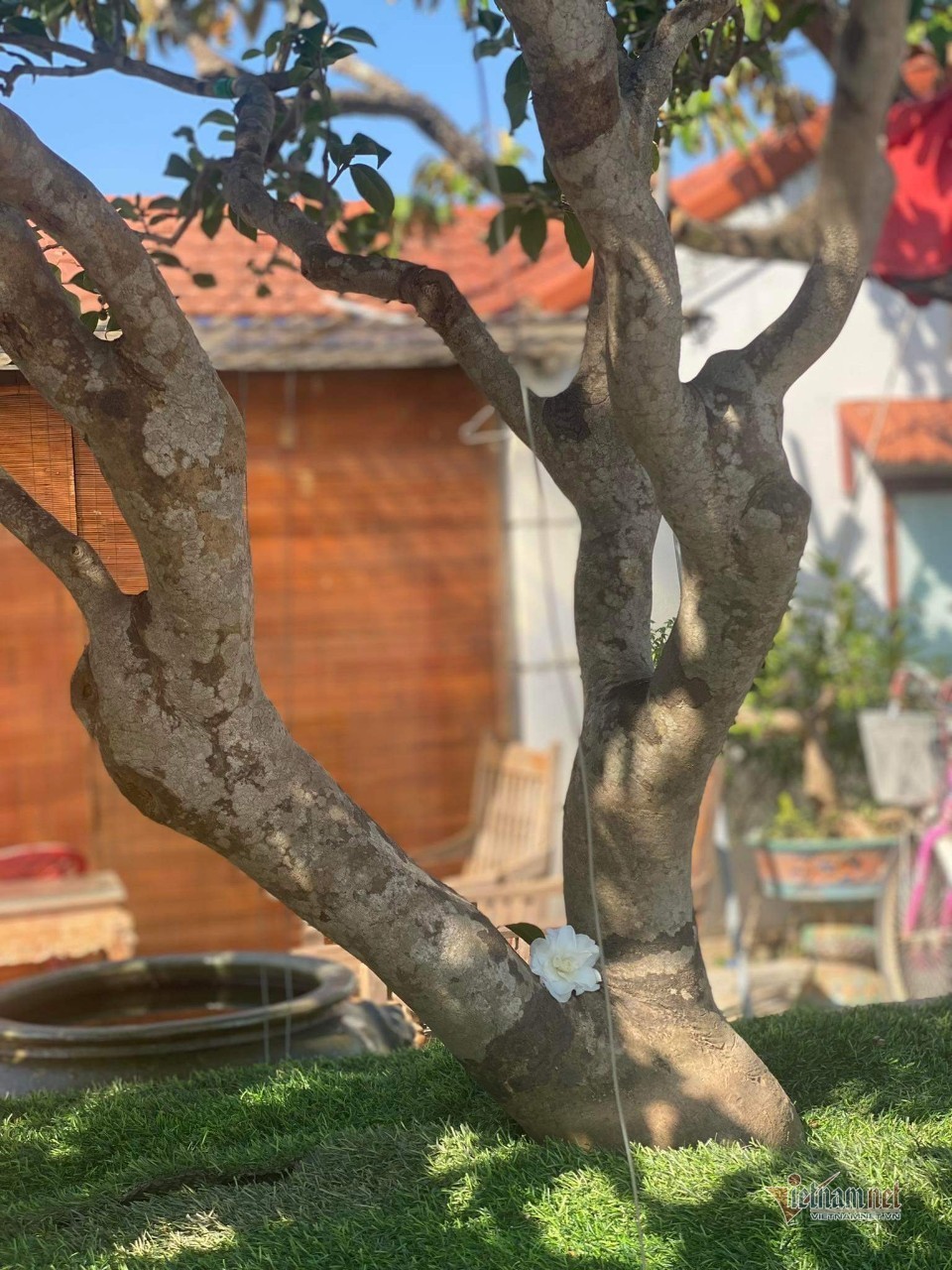 White camellia plant is valued at over millions VND.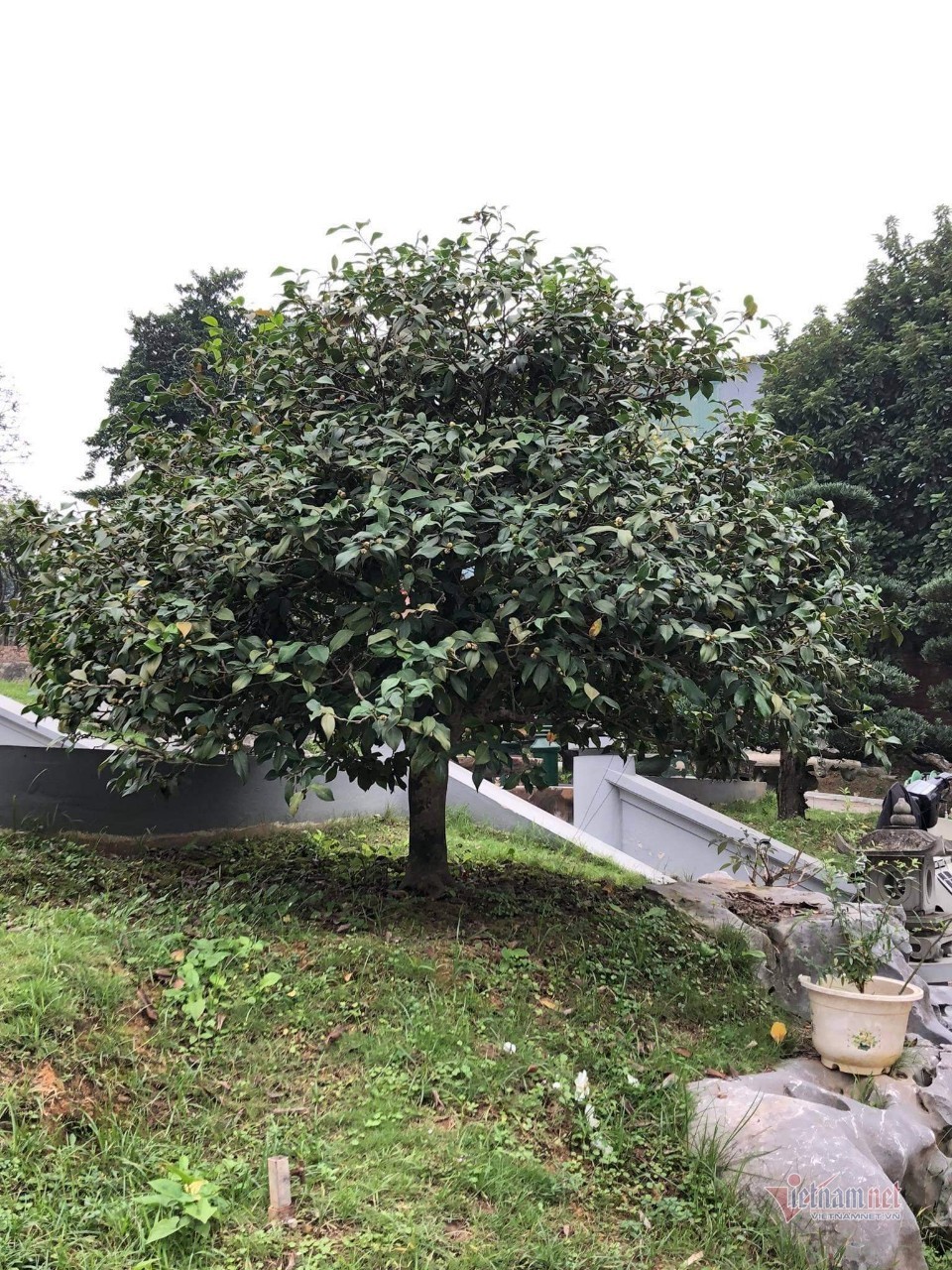 Mr. Le Huy Hung's white camellia plant is worth almost one billion VND.
Mr. Pham Ngoc Hai's white camellia plant (Thuong Tin, Hanoi).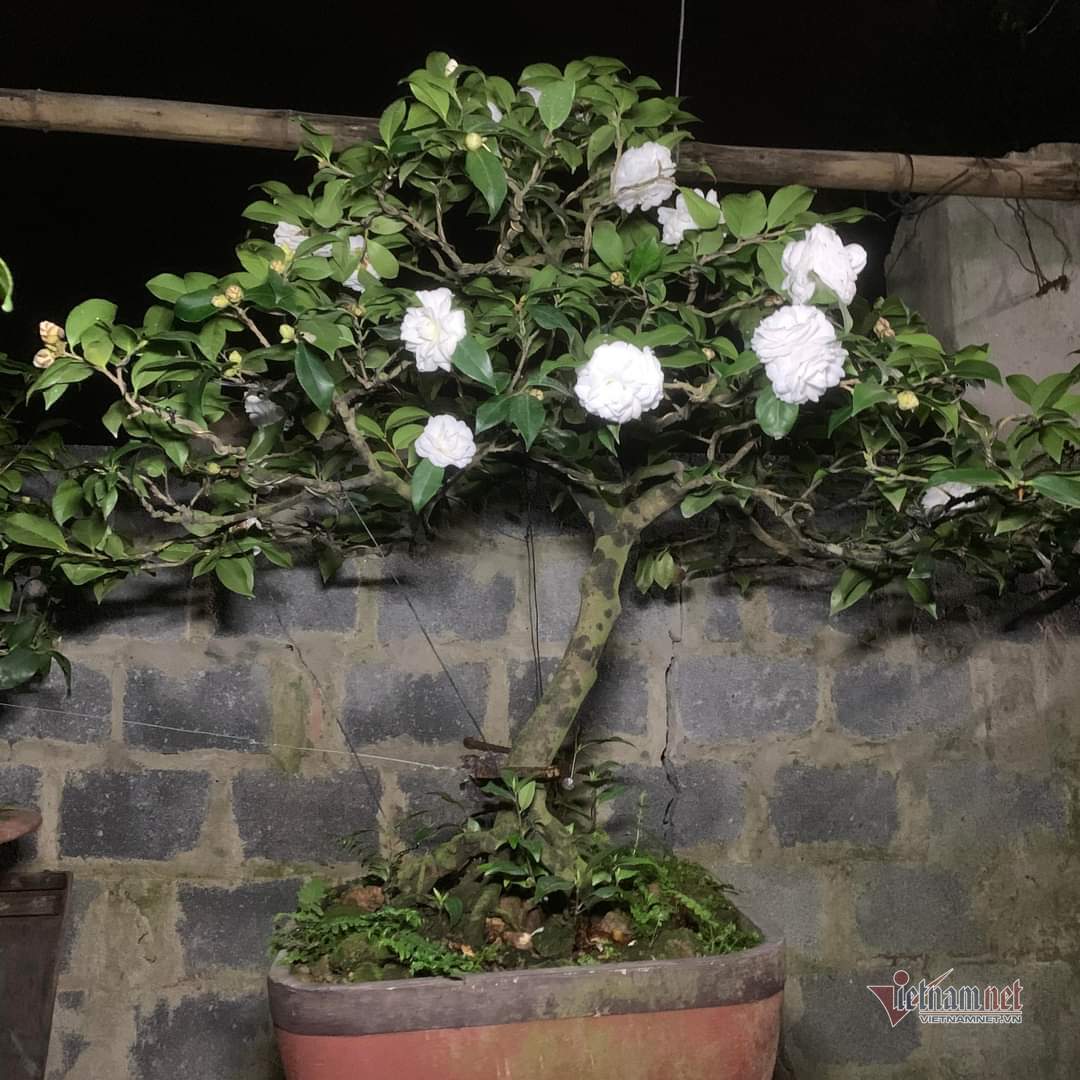 Mr. Tran Trung Long (Nam Dinh) owns an ancient camellia plant that is worth millions VND.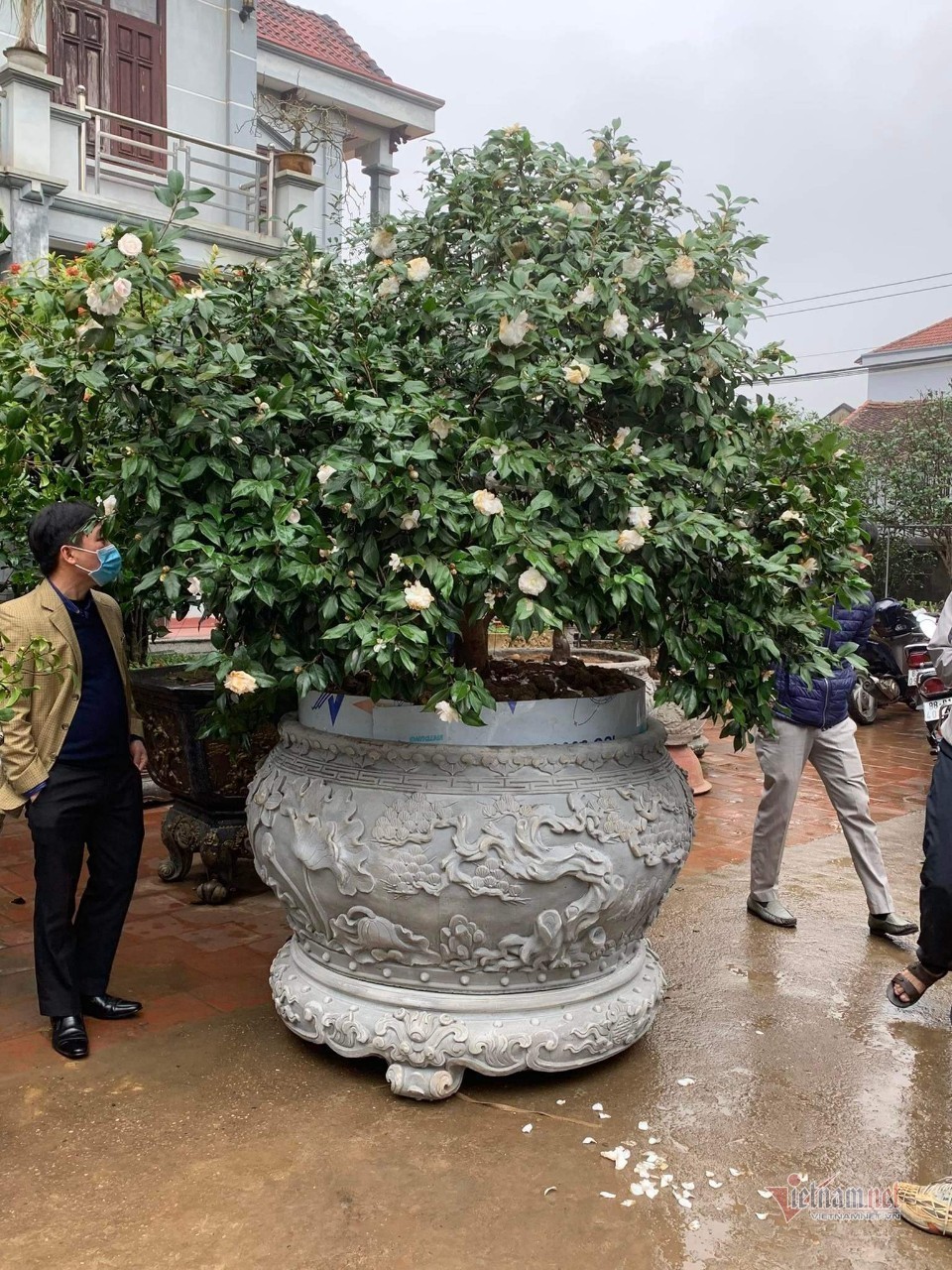 This camellia tree is sold for over 800 million VND.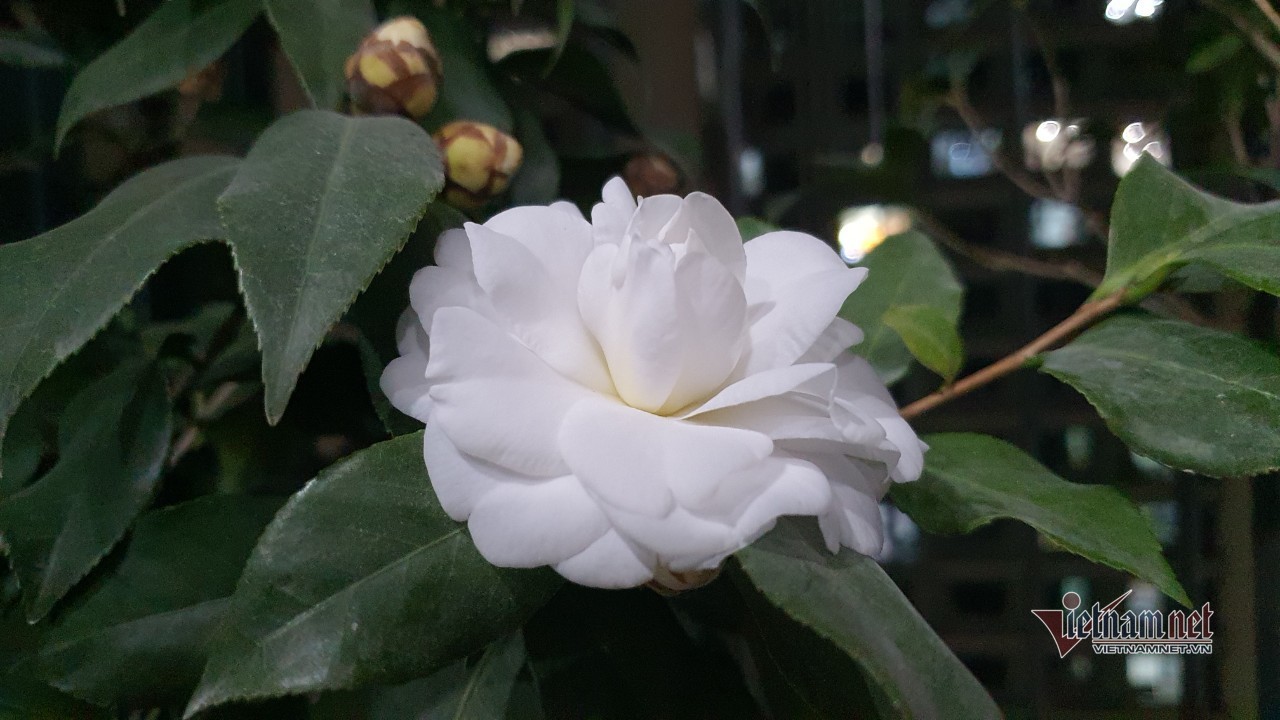 The pure white color of white camellia flower attracts tea enthusiasts.
Thai Binh
These collections of ornamental trees are impressive for both the quantity and quality of the trees.
It is common to see Bougainvilleas in Vietnam at inexpensive prices. However, due to their scarcity, some kinds of bougainvillea trees fetch VND hundreds of millions or even billions.