Agricultural by-products are called the "gold mine" of the Vietnam agricultural industry with up to 156 million tons per year. But these lucrative sources have been neglected for many years.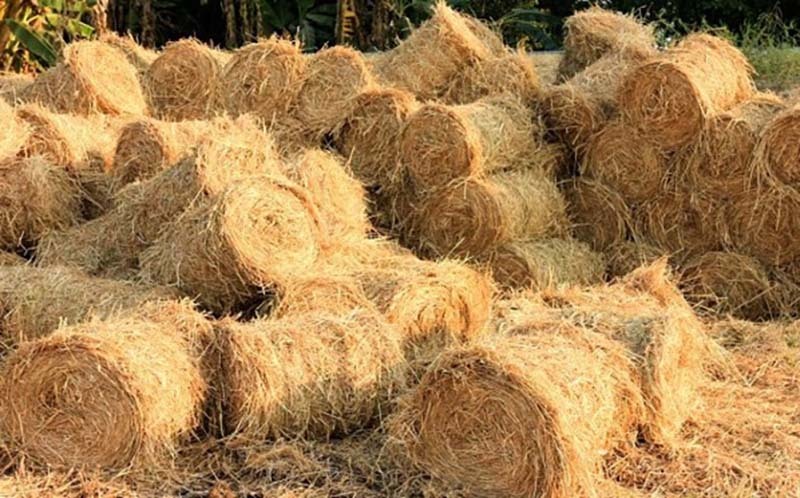 The source of agricultural by-products in Vietnam is huge. (photo: IQ)
In 2020, Vietnam produced food and foodstuff to meet the consumption needs of over 97 million people in the country and for export, earning over 41 billion USD. In the process of production, preservation, preliminary processing and processing of agricultural products, the proportion of agricultural by-products was estimated up to 156 million tons, according to Tong Xuan Chinh, Deputy Director of the Livestock Production Administration under the Ministry of Agriculture and Rural Development.
This figure included 88.9 million tons of by-products after harvesting from crops and processing agricultural products (56.7%), 61.4 million tons of feces from livestock and poultry (39.1%), 5.5 million tons from the forestry sector (3.5%) and nearly 1 million tons from the fisheries sector (10.6%). The Southeast region and the Mekong Delta have the largest amounts of by-products in the country.
According to Chinh, from the perspective of a circular agricultural economy associated with green growth, the by-product must be considered a renewable resource, not a waste. This is an important input source of another circular process to prolong the value-added chain in agriculture.
For example, straw is used as raw fodder for grazing cattle, to plant mushroom, to manure plants… The market for collecting, packing, transporting and trading rice straw in the Mekong Delta is growing. However, a significant amount of straw is burned in the fields in some places in the North and Central region, causing air pollution.
Chinh also said that many by-products in the cultivation, husbandry, and forestry industries have been used as raw materials, but the proportion is still modest, and added value is not high.
"The seafood by-product processing industry in Vietnam reached about US$275 million in 2020. If exploiting all the by-products of nearly 1 million tons of the seafood industry by high technology, Vietnam can earn $4-5 billion," Chinh said.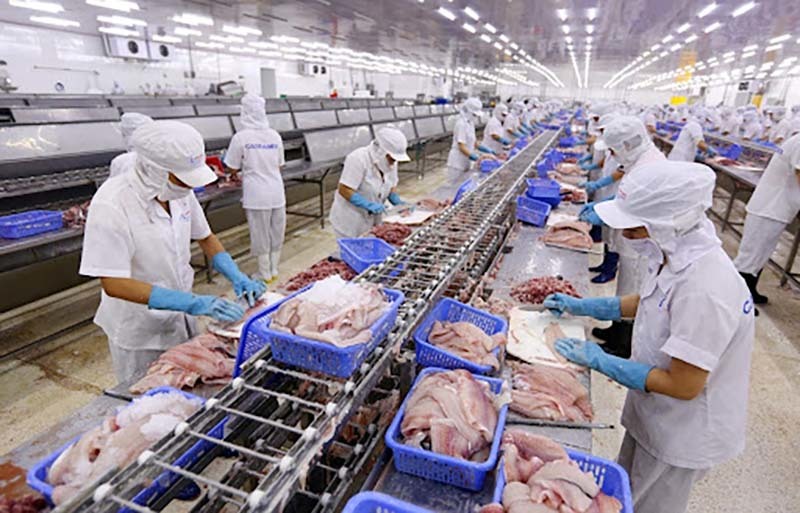 In the agricultural industry, each 1 million tons of by-products are processed, $4-5 billion of revenue is created (photo: IT)
According to Prof. Dr. Vo Tong Xuan, a leading expert in the field of agriculture, the collection and reuse of agricultural by-products not only helps reduce greenhouse gas emissions but also helps farmers have the opportunity to enrich themselves.
For example, longan seeds and lychee seeds have a lot of uses that we have not fully exploited. They can be used as fertilizer or processed into animal feed or even functional foods. But we are wasting precious things, Xuan said.
Expert Nguyen Quang Thach affirmed that by-products are the "gold" of agriculture because the output of one industry will become the input of another industry. With 156 million tons per year, this is a huge source of raw materials, a precious resource, and a strength of Vietnam.
Mai Thanh Phung – Vice Chairman of the Vietnam Horticultural Association – suggested promoting communication to help farmers and businesses get involved in to turn agricultural by-products into organic fertilizers to reduce Vietnam's dependence on imported sources.
Some experts said that it is necessary to have policies to attract businesses to invest in this field to create products of high value. For example, dragon fruit skin can be processed into food coloring products; and aquatic by-products can be processed into raw materials for the cosmetic, pharmaceutical, medical, agricultural industries, especially the production of feed ingredients for livestock.
In Binh Phuoc province, cashew nut output is about 200,000 tons/year and the by-product from cashew trees is up to 800 tons/year but it has not been used.
According to Deputy Minister of Agriculture and Rural Development Tran Thanh Nam, many by-products are still wasted, but this is a valuable source of raw materials that can increase agricultural value. He saidthat the potential for exploiting by-products agriculture is huge, but there must be accompanying policies.
The Ministry of Agriculture and Rural Development will add this issue to future schemes to promote the participation of businesses, scientists, cooperatives, associations and farmers to create new jobs in the countryside.
Tam An
How to treat used face masks is a new problem emerging during the fight against the Covid-19 pandemic.
In the context that natural resources are increasingly exhausted, promotion of recycling and reuse of wastes, by-products, and defective products in production process is a measure to save costs and protect the environment effectively.