Dang Thi Hoang Yen, Dang Thanh Tam, Doan Nguyen Duc (Boss Duc) and Nguyen Duc Huong all have made impressive comebacks after a period of difficulties.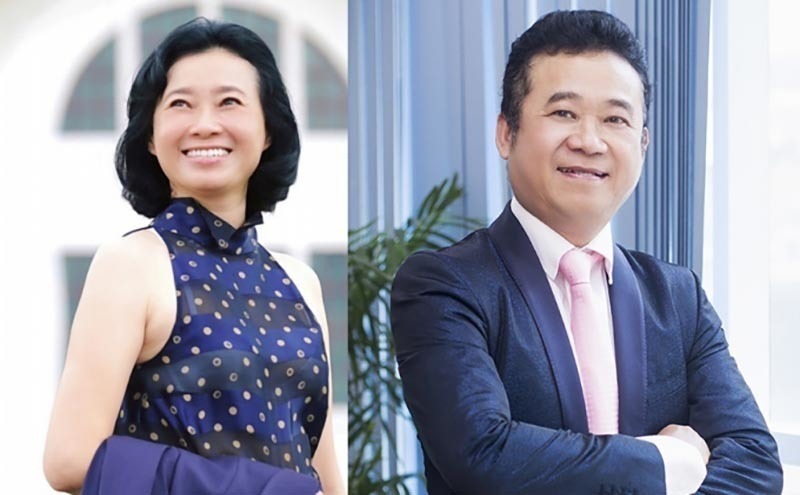 Dang Hoang Yen (left) and Dang Thanh Tam
1. The ITA shares of the Tan Tao Group were once called 'co phieu tra da' (iced tea shares), which means the shares were so cheap they were just equal to a price of an iced tea. But to many people's surprise, the share price has been escalating since mid-July.
On December 1, 2021, ITA was traded at VND13,350 per share. The ITA price has surged by 243 percent since July and 150 percent over the last month.
ITA price increases have made Dang Thi Hoang Yen richer. He who holds 54,300 ITA shares, or 5.79 percent of ITA's charter capital.
Her stock assets now have value of VND725.6 billion, an increase of VND420 billion compared with four months ago. With the figure, Yen is in the 185th position on the list of the richest stock billionaires.
"I believe that ITA will regain its golden days and become one of the shares to make great contributions to the economy," Yen said.
Yen has attended an ITA annual general meeting of shareholders from the US. She was introduced by MC as Maya Dangelas and the new name appeared in documents and resolutions of the company's board of management. The name 'Dang Thi Hoang Yen' is no longer mentioned.
KBC shares of Kinh Bac City Development Holding Corporation have also witnessed considerable price increases recently. KBC was traded at VND51,100 per share on December 3, 2021. It saw sharp rises at some trading sessions of up to 108 percent since the beginning of the year with the dilution of shares from the recent private offering.
At KBC, Dang Thanh Tam, Chair of the Board of Management, holds 85 million shares, or 14.96 percent of charter capital. With the current price, Tam has KBC stock assets of VND4.34 trillion.
Tam is also holding 3.1 percent of charter capital of ITA and 23.69 percent in Saigon Telecommunication & Technologies Corporation (SaigonTel , of SGT). As such, the total value of his KBC, ITA and SGT Tam is worth VND5.182 trillion, which puts him in the 38th position among stock billionaires.
The businessman is famous for the saying "Those who leave KBC nowadays will regret their decision in the future."
2. At the trading session on December 9, HAG shares of Hoang Anh Gia Lai Group owned by Doan Nguyen Duc, or Boss Duc, for the first time surged to over VND10,000 per share after five years of staying below the price level.
HAG has been increasing sharply over the last two months, from VND5,000 per share to over the face value. The sharp increase helped raise the capitalization value of the business to VND9.5 trillion and Duc's stock assets increase by VND1.6 trillion to VND3.3 trillion.
Though having increased sharply recently, the HAG current price is still much lower than the VND40,000 per share seen in 2008-2009, when Duc was named the richest stock billionaire with assets of VND6.2 trillion in 2008 and VND11.4 trillion in 2009.
Meanwhile, Duc now is not listed among top 50 billionaires with the stock assets of less than 1.4 percent of the richest billionaire and 6 percent of the second richest person.
Duc has experienced a tough decade with stock assets decreasing dramatically.
His Hoang Anh Gia Lai has been undergoing the restructure and partially divesting from agricultural production (HAGL Agrico – HNG) that he has been building for the entire last decade.
3. CMVietnam JSC has approved the additional appointment of Nguyen Duc Huong, former Chair of LienViet Post Bank, to the post of a member of the board of management, replacing Duong Ngoc Truong.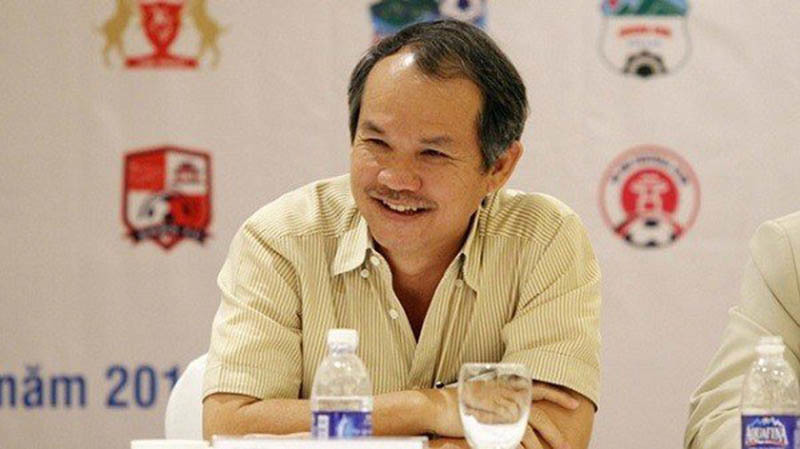 Doan Nguyen Duc
Huong was nominated by the Chair of the Board of Management Pham Minh Duc. He will hold the post until the nearest shareholders' meeting to convene to undertake the tasks of supervising the operation of the board of management and business activities of the company.
As such, Huong has made a comeback after three years of leaving the post of Chair of the Board of Management of LienViet Post Bank.
Huong was one of the founders of LienVietPost Bank behind the success of the bank. LienVIet Post Bank is considered the best bank among the three banks that were established 10 years ago. In March 2018, he left the post of Chair of Board of Management because of personal reasons.
Huong, with 25 years' experience and success at LienViet Post Bank, is well known in the banking sector. He also cooperates with Duong Cong Minh, President of HImLamGroup, in many business projects.
4. After ups and downs, YEG shares of Yeah1 Group have soared by 60 percent over the last two months, from VND15,000 per share to VND24,000. The price hike is a surprise to many investors, especially those who decided to sell YEG to stop losses when the price was at the lowest.
Just before the moment YEG share prices began increasingly sharply, many investors, including Uyen Phuong, sold YEG in large quantities. She previously paid VND50,000 per share to become the second largest shareholder of the company, just after Nguyen Anh Nhuong Tong.
YEG once experienced tough days when Yeah1 business performance was poor and the share price plummeted from VND300,000 per share to VND50,000 in 2020.
Bao Anh
After over 30 years of Doi Moi (reform), Vietnam has had large private groups operating in many industries with international stature. There are also Vietnamese USD billionaires, but only a handful.
Commercial banks have reported profits of trillions of dong in the first nine months of the year, helping their owners get richer while other businesses remain in distress because of the impact of Covid-19.