Loan acquisition and the availability of government-sponsored incentives remain the biggest barriers in attracting capital inflows into high-tech agriculture as many companies already struggle with tedious applications.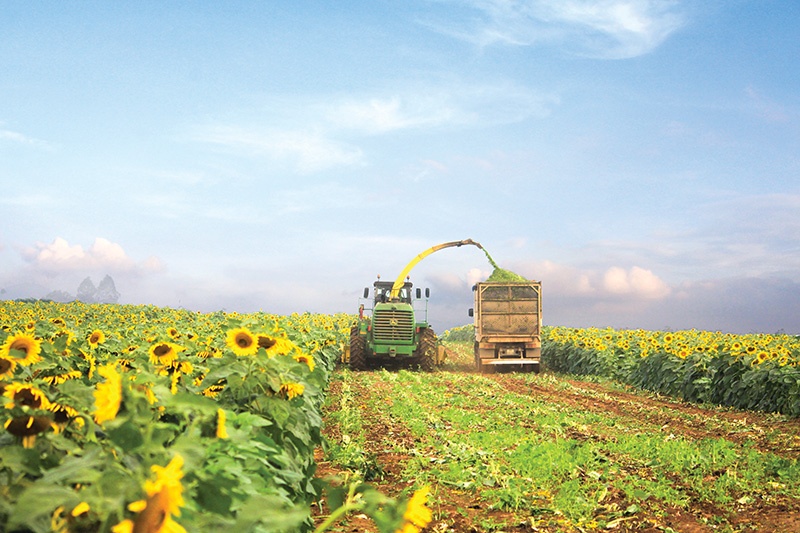 Farming-based companies are looking for less limited application of financial packages and policies, photo Thanh Tung
The Ministry of Planning and Investment is drafting a decree to support loans and interest rates for enterprises that invest in agriculture and rural areas.
According to the draft, which will revise Decree No.57/2018/ND-CP on incentive policies for both domestic and foreign-invested enterprises investing in agriculture, and the rural development sector, the period for interest rate support would be 5-9 years, but not exceeding 70 per cent of the projects' total loans.
Fruit processor and exporter Ameii Vietnam JSC currently requires a loan of nearly $435,000 to expand its high-tech processing lines. However, the company is faced with a lending rate of over 7.5 per cent, despite existing government policies to support companies with incentivised lending rates for such high-tech agricultural investments.
"From the beginning of the year, we could not meet the demand of our foreign orders. We expect to export around 5,000 tonnes of produce overseas – five times more than in 2021. Thus, we need capital to serve our processing lines and increase productivity," said Ngo Thi Thu Hong, general director of Ameii.
"We know little about incentives and financial packages. Besides this, the criteria to enjoy such loans are usually complex, requiring a lot of time to complete. Thus, we decided to go for commercial loans," Hong said.
Similarly, Vu Thi Van Phuong, chairwoman at agri-product exporter VietRAP JSC, said, "We started to invest in the sector seven years ago. To date, we have set foot in the UAE, South Korea, and France. However, we could not access any incentivised loans from banks and credit funds so far."
Phuong explained the strict criteria on collateral were the main reason for this. "For example, we require around $108,000 to build a greenhouse. However, we cannot use this asset as collateral for further loans as greenhouses and similar structures are not granted certificates of ownership. Thus, such buildings are worthless as collateral," Phuong said. "Capital is one of the pressing needs for agricultural producers. The current difficulties in accessing loans hinder our ability to exploit the market, especially when it comes to exports."
The government has long promoted the application of modern technology in agriculture. Back in 2008, the National Assembly passed the Law on High Technology, which regulates that any organisation or individual engaging in research, development, and the application of modern technologies will be granted the highest level of fee and tax exemptions. Following this, they could also receive loans from commercial banks at a lower interest rate.
In the following years, the government issued supportive policies covering almost all aspects of agricultural production and distribution, including tax reductions and exemptions, preferential credits, trade promotion, and training programmes.
In 2017, the State Bank of Vietnam along with commercial banks also offered a financial package of more than $4.3 billion to support companies applying high-tech farming. The credit package would carry interest rates lower than current commercial levels.
However, according to reflections from enterprises, while these policies and financial packages have been noted, their application, in reality, has been very limited.
For instance, livestock company Hung Nhon Group JSC was at the forefront of applying technology to livestock breeding by the time the financial package was approved. The company even received the Global Goods Agricultural Practices certification. "But none of our projects received any of the incentives meant for the agricultural sector. We tried to work things out ourselves instead, and not rely on incentives," said Vu Manh Hung, chairman of Hung Nhon.
Confronted with such issues, many companies, especially large-scale ones, have been mobilising capital from other channels, such as by issuing corporate bonds and mergers and acquisitions (M&As).
Nguyen Thi Tra My, CEO of domestic agriculture giant The PAN Group said, "M&A transactions are almost always funded through investment funds or from the proceeds of shares or bond issuances."
Vietnamese food behemoth Masan Group in recent years has been actively mobilising international capital. Last August, Masan raised another $200 million from South Korea's PE fund.
Meanwhile, last October, Truong Hai Agriculture, a subsidiary of THACO Group, mobilised over $100 million from corporate bonds in order to invest in high-tech farming in fruit orchards in Laos and northern Cambodia.
Source: VIR
New records in export turnover were set by key export items for January, making the annual target of $50 billion worth of farm exports feasible.
Deputy Prime Minister Le Van Thanh has signed a strategy for sustainable development of agriculture and rural areas for 2021 – 2030, with a vision to 2050.