A 95-year-old woman in Ha Dong district is donating a pagoda she helped build and has asked monks to take care of the incense in the pagoda.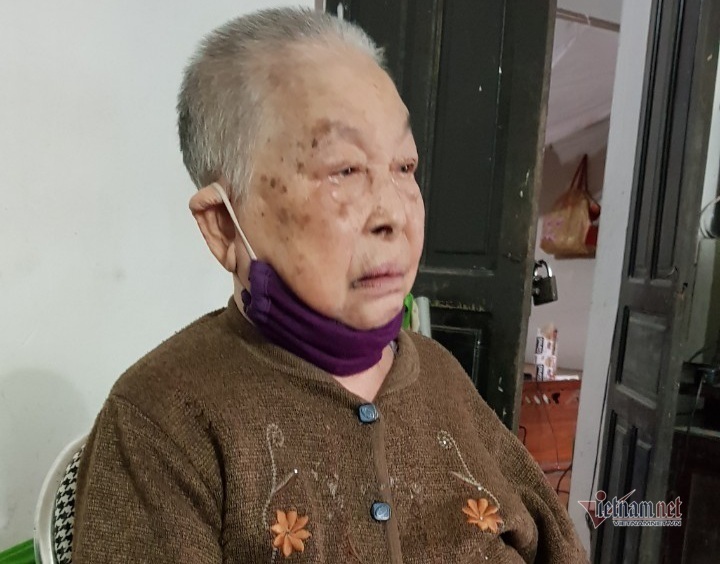 The 95-year-old woman donates pagoda to village
Nguyen Thi Hao, or Thich Nu Dam Huong as her religious name, was born in 1928. She who lives in Dong Mai Ward of Ha Dong district in Hanoi. She has sent an application to the Vietnam Buddhist Sangha in Hanoi and authorities at different levels, expressing her willingness to donate the pagoda that she built over her lifetime to locals.
Hao has led a religious life at Canh Linh Pagoda in Dong Mai Ward for many years.
According to Hao, Canh Linh Pagoda in the past was named Cho Ngu Thon. As it was damaged by time, Hao has been taking care of it, collecting bricks and materials for construction.
In 1981, Hao asked for permission from the local authorities to cast a bell and set up statues of Buddhas. She was assigned to take care of the pagoda at that time.
In 2007, Hao and locals invited a monk to the pagoda to become a temple abbot. However, the monk was not supported by the Vietnam Buddhist Sangha Ha Dong district because he could not satisfy the requirements to hold the post. Later, the monk left and Hao continued to take care of the incense.
The pagoda still doesn't have an abbot.
Hao said she is 95 years old and her health is getting worse, so she cannot continue her work to serve Buddha, people and Buddhists. She wants to donate the pagoda to people and put the pagoda under the management of the Vietnam Buddha Sangha Ha Dong district.
A representative of the Vietnam Buddhist Sangha Ha Dong District said he has helped with procedures that Hao needs to follow to donate the pagoda. In principle, the Vietnam Buddish Sangha can only receive a pagoda after the local authorities confirm the pagoda donation by Hao.
The representative said that Canh Linh Pagoda is not yet named in the Buddhist Sanga and it is still privately run.
Hao's children and grandchildren support her willingness to donate the pagoda and want it to be done as soon as possible to lift Hao's worries. Because of her bad health, Hao has been taken care of by relatives since her latest hospitalization.
Participants at a meeting between the local authorities of Dong Mai ward, a representative of the ward's Party cell and the heads of none residential sub-quarters in late 2021 agreed on Hao's aspiration.
Thai Binh
Chen Kieu (also known as SroLoun pagoda) is a Khmer pagoda with unique architecture.It is located on the way from Soc Trang to Bac Lieu and about 230km from Ho Chi Minh City.
Phuoc Dinh Temple is not as spacious or large as other old temples in the area, but it is well known for interesting anecdotes associated with its origin.