A number of electric car manufacturers in Vietnam plan to launch electric vehicle models accompanied by preferential policies for users this year. Experts predict that 2022 will see a boom in the Vietnamese electric car market.
The year 2021 was a landmark for electric cars in the local auto market. The launch of the Made-in-Vietnam electric car model VinFast VF e34 was seen as the beginning of the transition from internal combustion engine vehicles to zero-emission and environmentally friendly electric vehicles.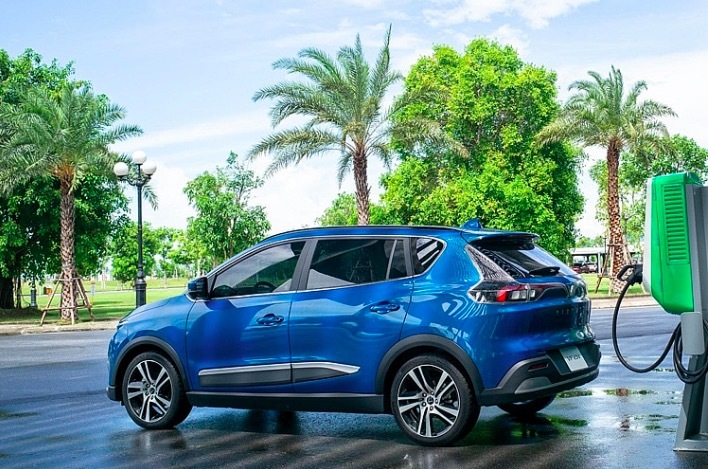 More and more electric car models are being launched in the Vietnamese market. (Photo: VinFast)
After that, other VinFast electric vehicle models were introduced at world-famous auto exhibitions such as VF7, VF8 and VF9. VinFast stopped producing cars powered by internal combustion engines by the end of 2022 to focus on electric vehicles.
Other car manufacturers have plans to introduce electric car models in Vietnam in 2022. KIA introduced the KIA EV6 electric car model in mid-2021 and will officially provide this model to the market from 2022. Mercedes-Benz, Toyota, Volvo, Tesla and others have been and are about to launch electric or hybrid car products in Vietnam this year.
Mitsubishi Vietnam and Porsche Vietnam have been investing in battery charging stations to serve the distribution of electric vehicles in the near future.
Previously, the Vietnam Automobile Manufacturers Association (VAMA) proposed a roadmap to develop Vietnam's electric vehicles from now to 2050, with three phases.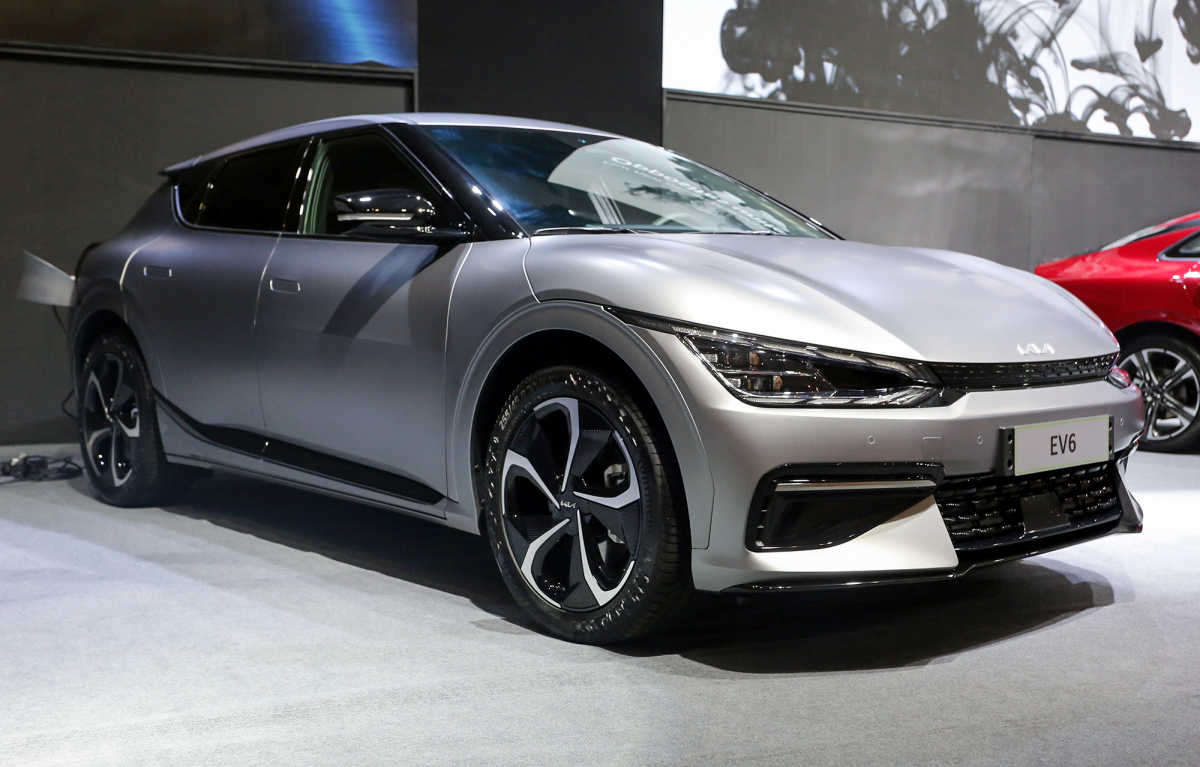 KIA EV6 was introduced by THACO in September 2021 and will be available in the market in 2022. (Photo: THACO)
In the first phase (2021-2030), Vietnam would reach 1 million electrified vehicles by 2028. In the second phase (2030-2040), Vietnam would strongly develop electric vehicles, aiming to have about 3.5 million vehicles by 2040.
The third phase (2040-2050) would be the time for steady growth of electric vehicles, with 4.5 million vehicles by 2050.
According to VAMA, the production cost of electric vehicles is 45% higher than that of internal combustion engine vehicles, so the price of electric vehicles will be higher if there is no support policy. Globally, hybrid vehicles (HEV & PHEV) will have a high growth potential by 2030 and later, while battery-powered electric vehicles (BEV) will gradually overtake hybrid electric vehicles (HEVs) and plug-in hybrid electric vehicles (PHEVs).
Incentive policies, customer interest
After many years of lacking specific policies for electric cars, the National Assembly and Government of Vietnam have recently issued many important decisions to enable easier access to electric cars. In particular, the luxury tax and registration fee for new electric vehicles are either exempted or reduced in the early years.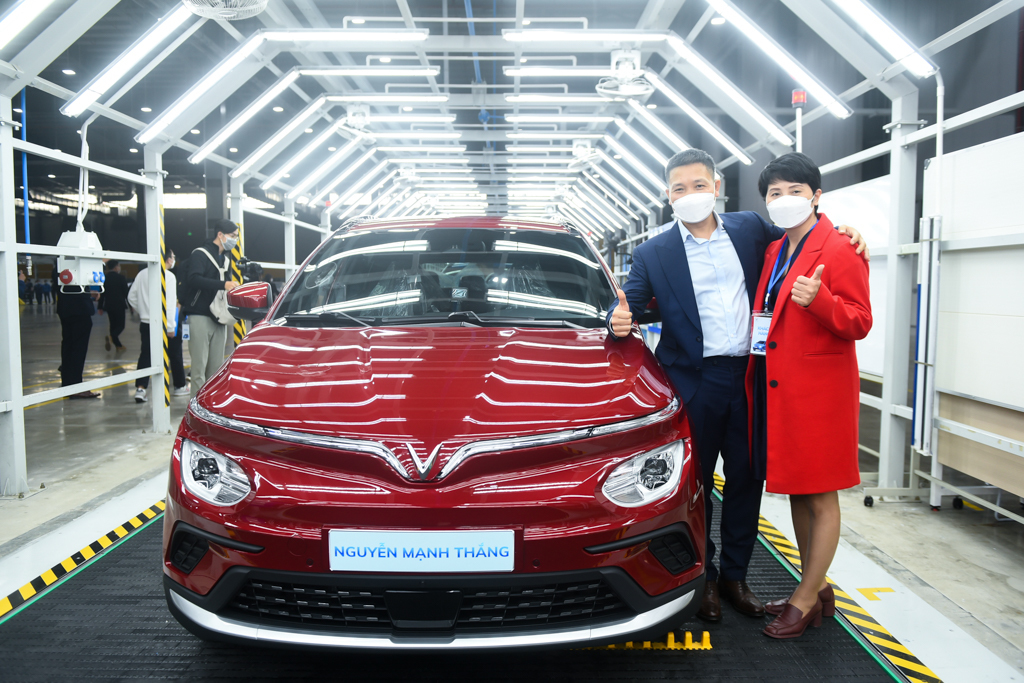 Nguyen Manh Thang, one of the first owners of a Made-in-Vietnam electric car model VinFast VF e34.
Specifically, the luxury tax on battery electric vehicles with fewer than 9 seats will be only 3% from March 1, 2022 and last for five years. The current luxury tax rate on electric cars is 15%.
The registration fee for electric cars will be exempted for three years from March 1 this year according to Decree 10/2022/ND-CP.
Nguyen Manh Thang, one of the first owners of a Made-in-Vietnam electric car model VinFast VF e34, said: "Along with other tax incentive policies and plans to develop the electric vehicle service infrastructure in the near future, the exemption of the registration fee will be a strong push to encourage many customers to switch from vehicles with internal combustion engines to electric battery-powered vehicles."
Marketing expert Nguyen Van Phuong told VietNamNet that 2022 is an important turning point for the electric vehicle market because of the Government's policies, production strategy, product distribution and customer care policy of auto manufacturers.
"Vietnam has a young population and a high percentage of Internet users, as well as high interest in technology. If electric cars in the Vietnamese market overcome the limitations of production cost, battery charging and convenience, this will be a market with potential," Phuong added.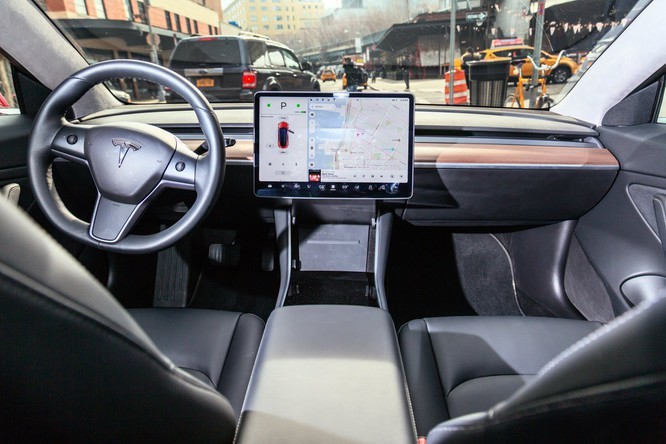 Vietnamese customers are young and technology-eager, so they will be suited for electric cars "flooded" with new technology. (Photo: Tesla)
Dr. Dam Hoang Phuc, from the Faculty of Dynamic Mechanics – Hanoi University of Science and Technology, said that many countries have policies to promote the development of electric vehicle manufacturing. As a result, the industry has grown rapidly in recent years.
"Vietnam has a lot of advantages to develop an electric car industry because we have less to lose than neighboring countries, which are too deeply immersed in the production of cars using internal combustion engines," he said.
Electric cars, in addition to their outstanding advantages, are expected to become cheaper, run for a longer road and be more convenient. The year 2022 will be an important milestone in the development of electric vehicles in Vietnam.
Hoang Hiep
Vietnam's plan to slash luxury tax and registration fees for electric cars is expected to push the development of the domestic electric vehicle market, which is currently at the starting line.
PM Pham Minh Chinh wants Vietnam to attract major investors from all over the world to develop the electric vehicle industry, according to an official document issued recently by the Government's Office.