About 150,000 students in grades 9 and 12 in Ho Chi Minh City returned to school after seven months studying online because of the Covid-19 outbreak.
Nguyen Van Hieu, Director of the HCM City Department of Education and Training, said the agency and the local Department of Health sent 15 working teams to inspect the implementation of measures to ensure safety for students at schools.
Hieu said during the two weeks of trial, ensuring health safety will be the key task. If Covid-19 cases are detected, teachers will observe and handle the situation without causing panic. For these 2 weeks, there will be less emphasis on teaching.
If there is an outbreak at a school, as most students have been vaccinated, students will be informed, and measures will be taken under the regulations of the Health Ministry. The class with suspected cases will switch to online teaching.
According to the HCM City Department of Education and Training, about 88,000 9th graders and 66,000 12th graders were allowed by their parents to go to school directly on December 13, reaching the rate of 88 per cent.
Some photos of the first day at school for 9th and 12th graders in HCM City: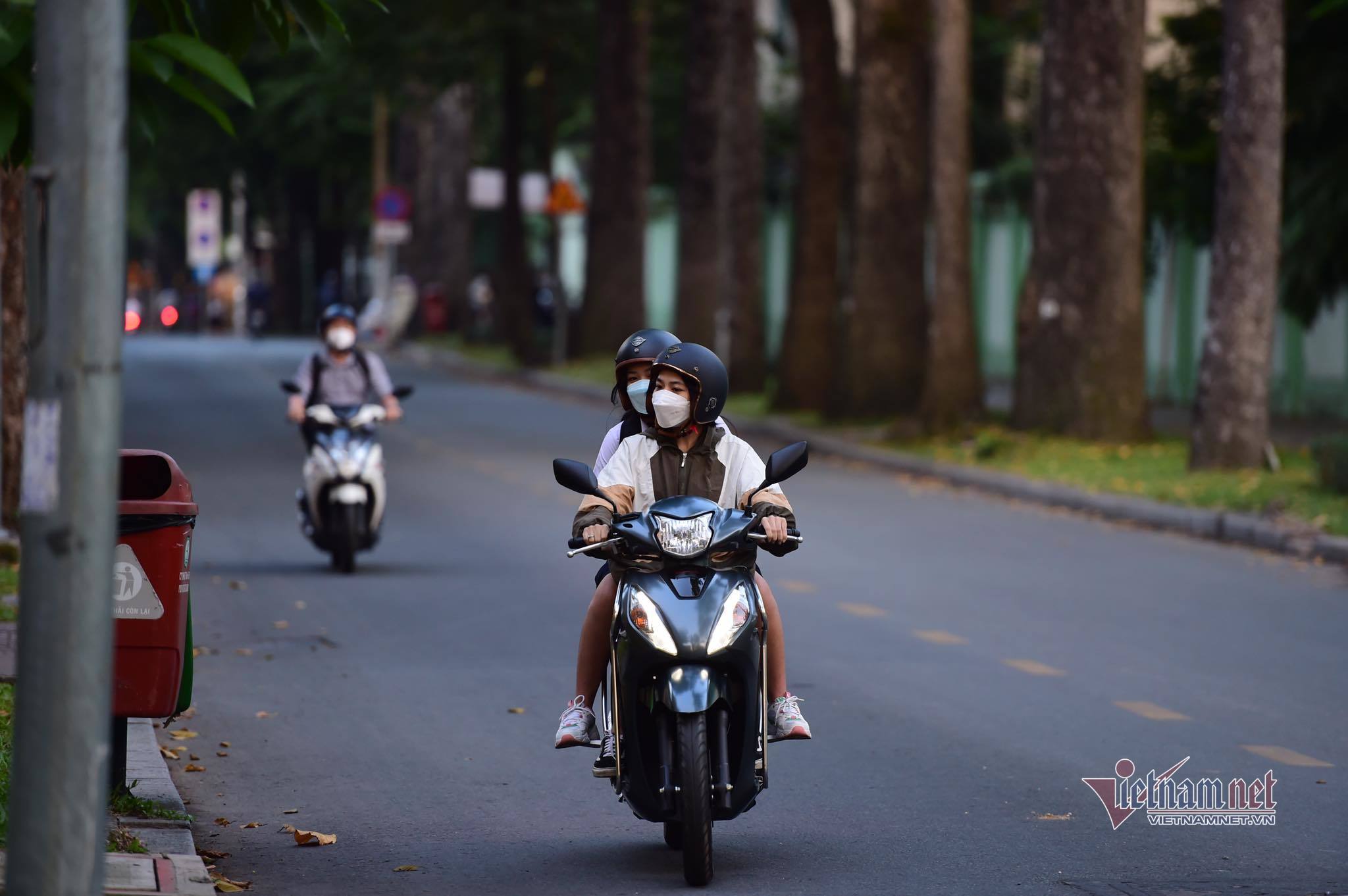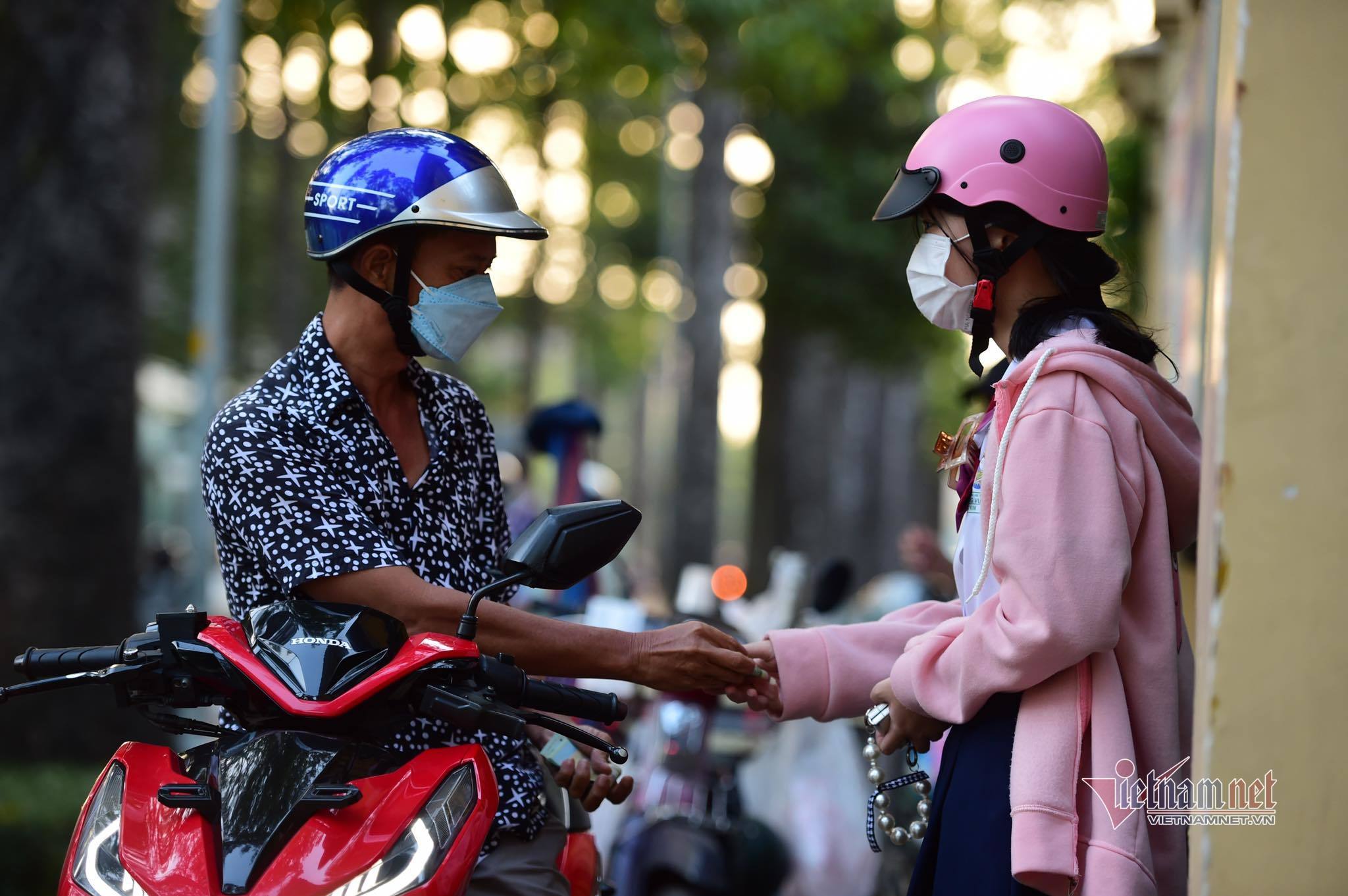 Parents in HCM City took their children to school on December 13 morning. Photo: Truong Thanh Tung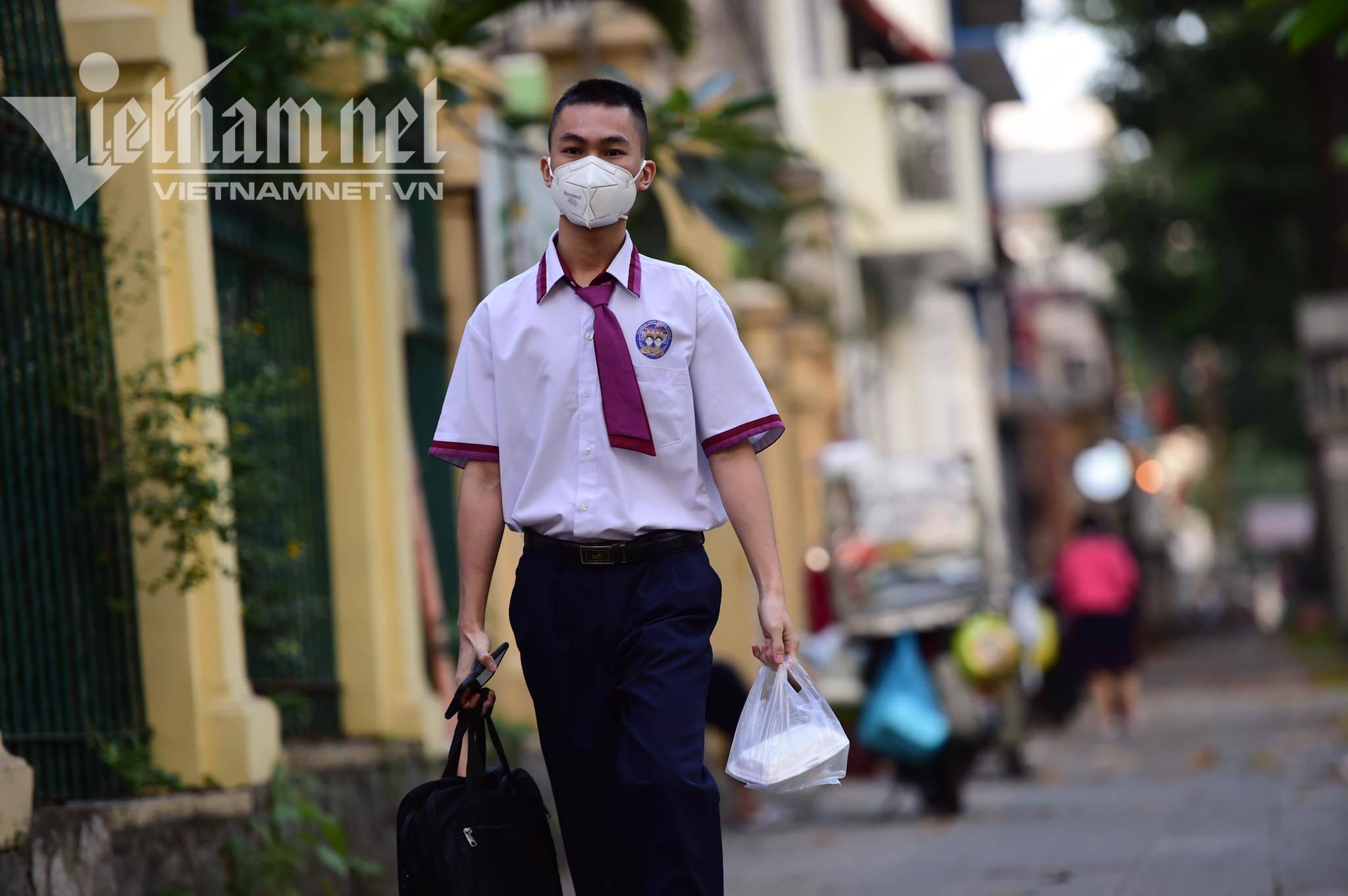 A boy back to school with his meal.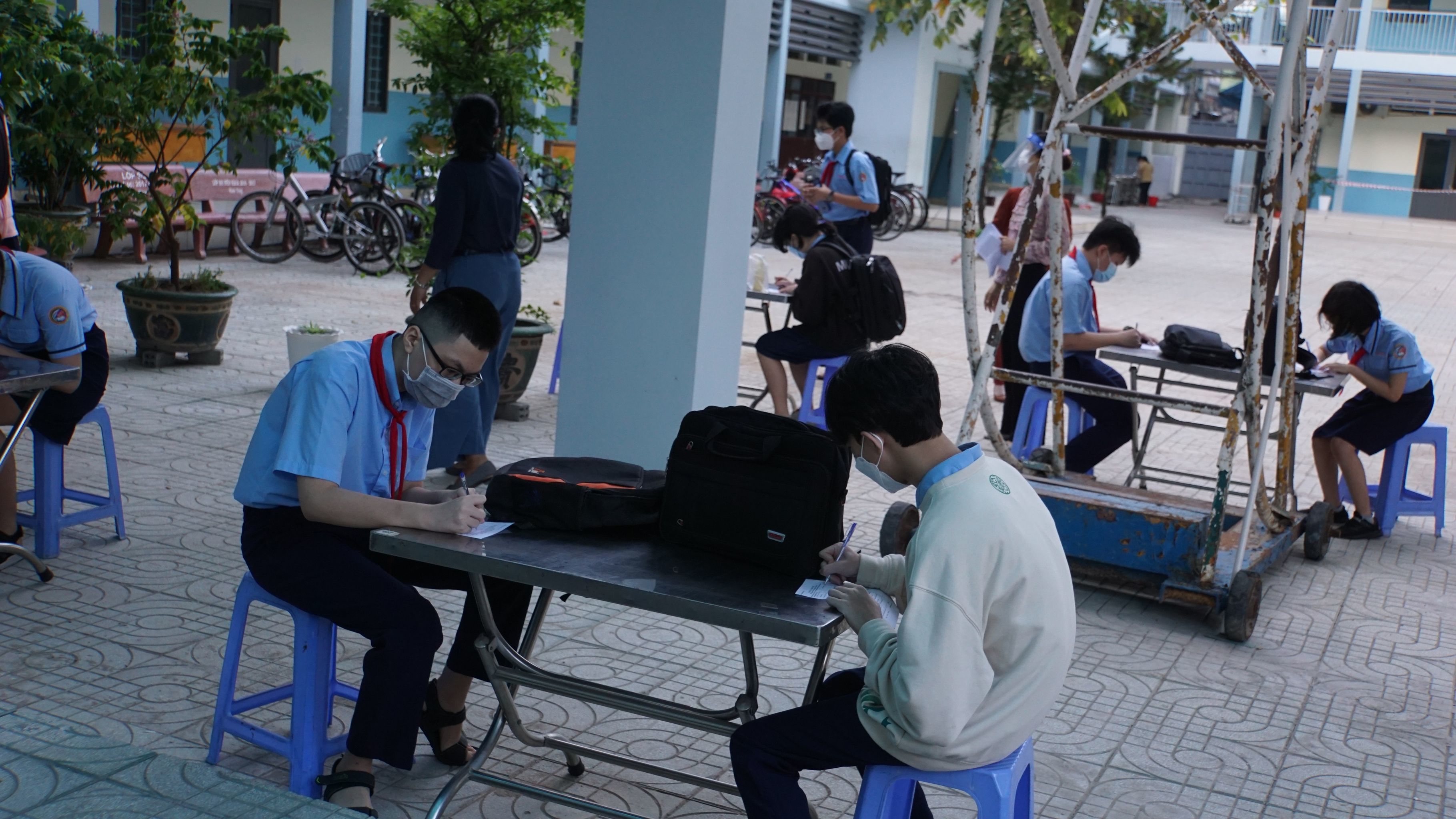 Students have to make medical declaration.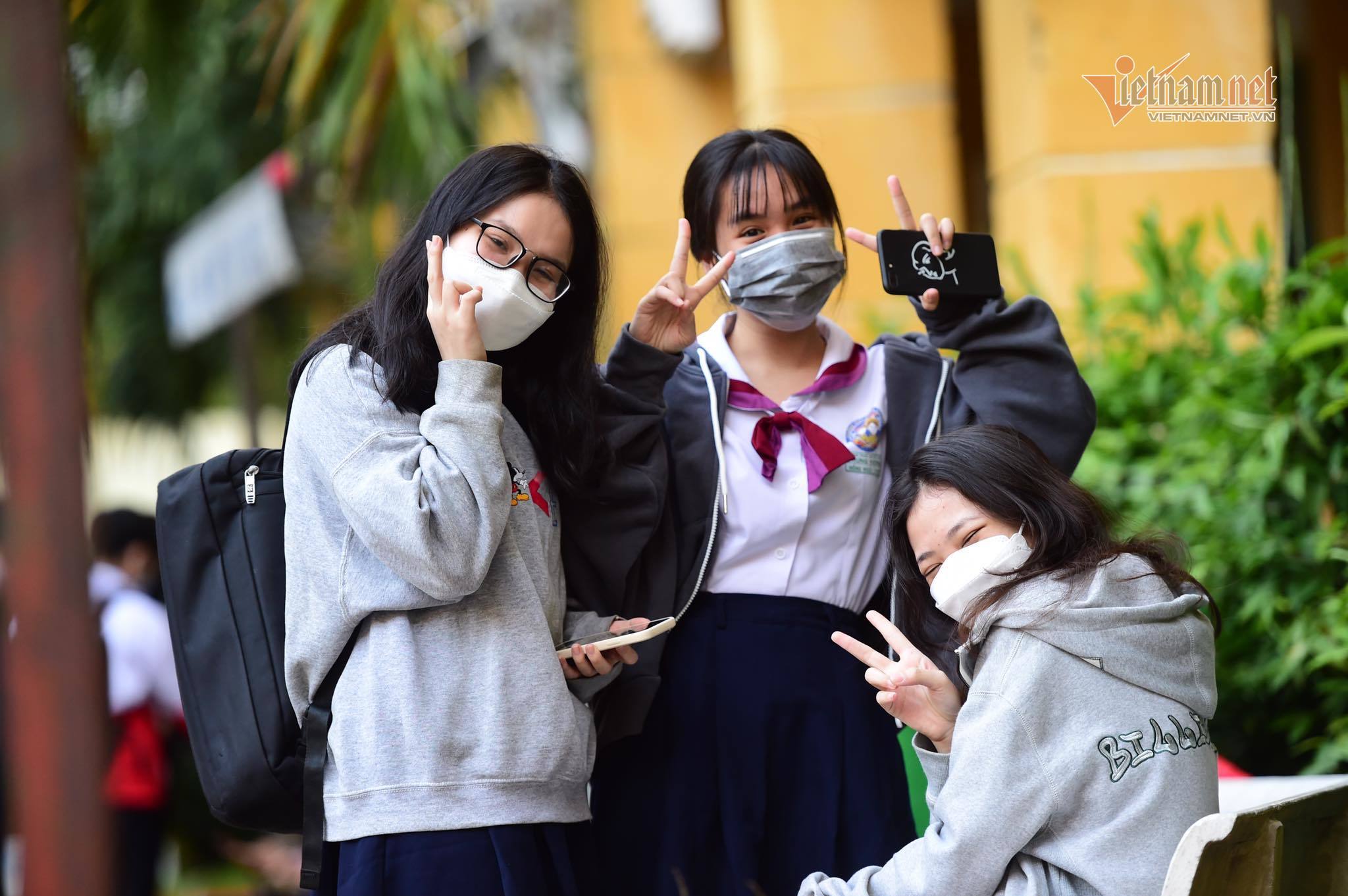 Many students are happy to go to school. Photo: Truong Thanh Tung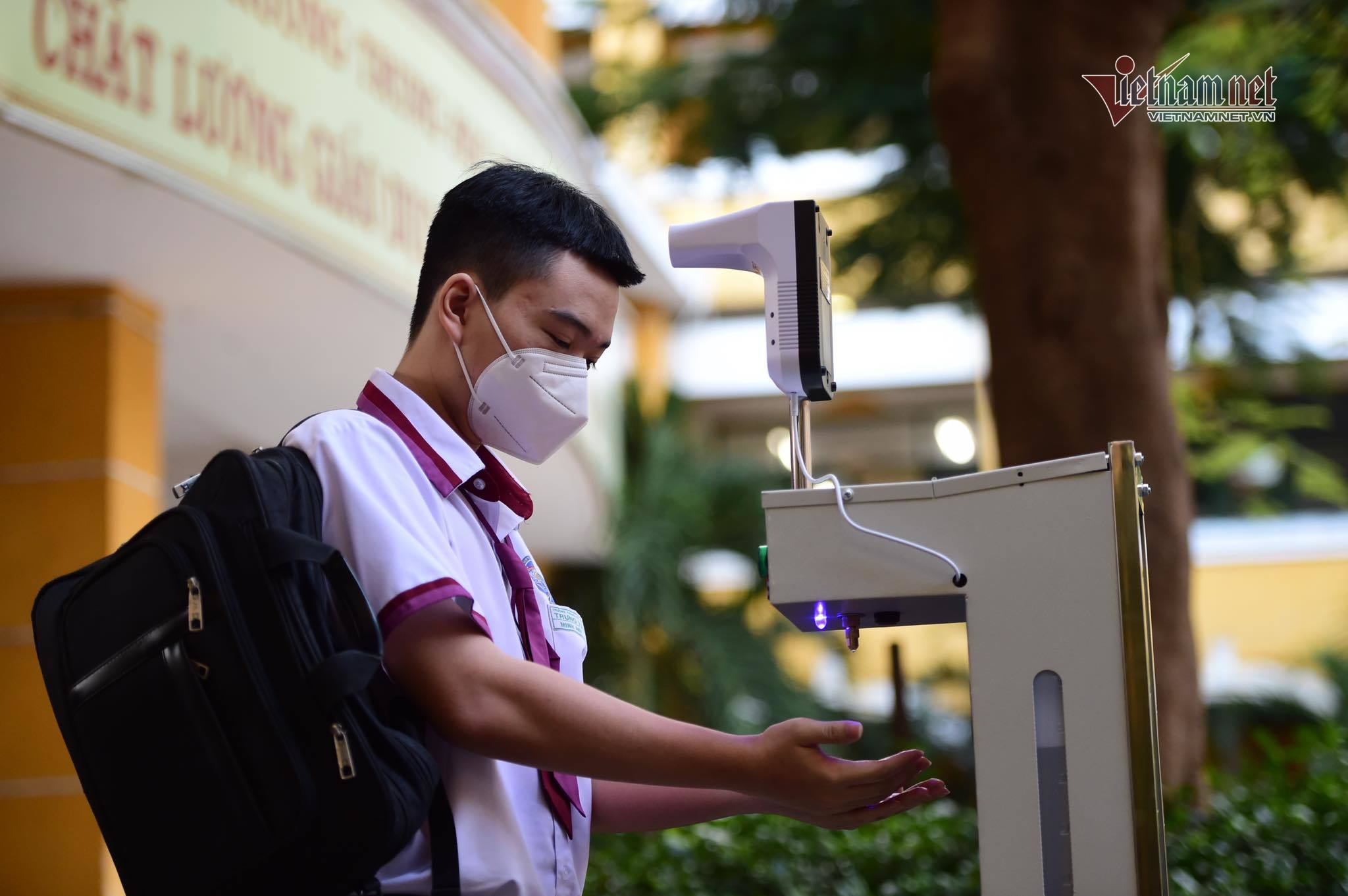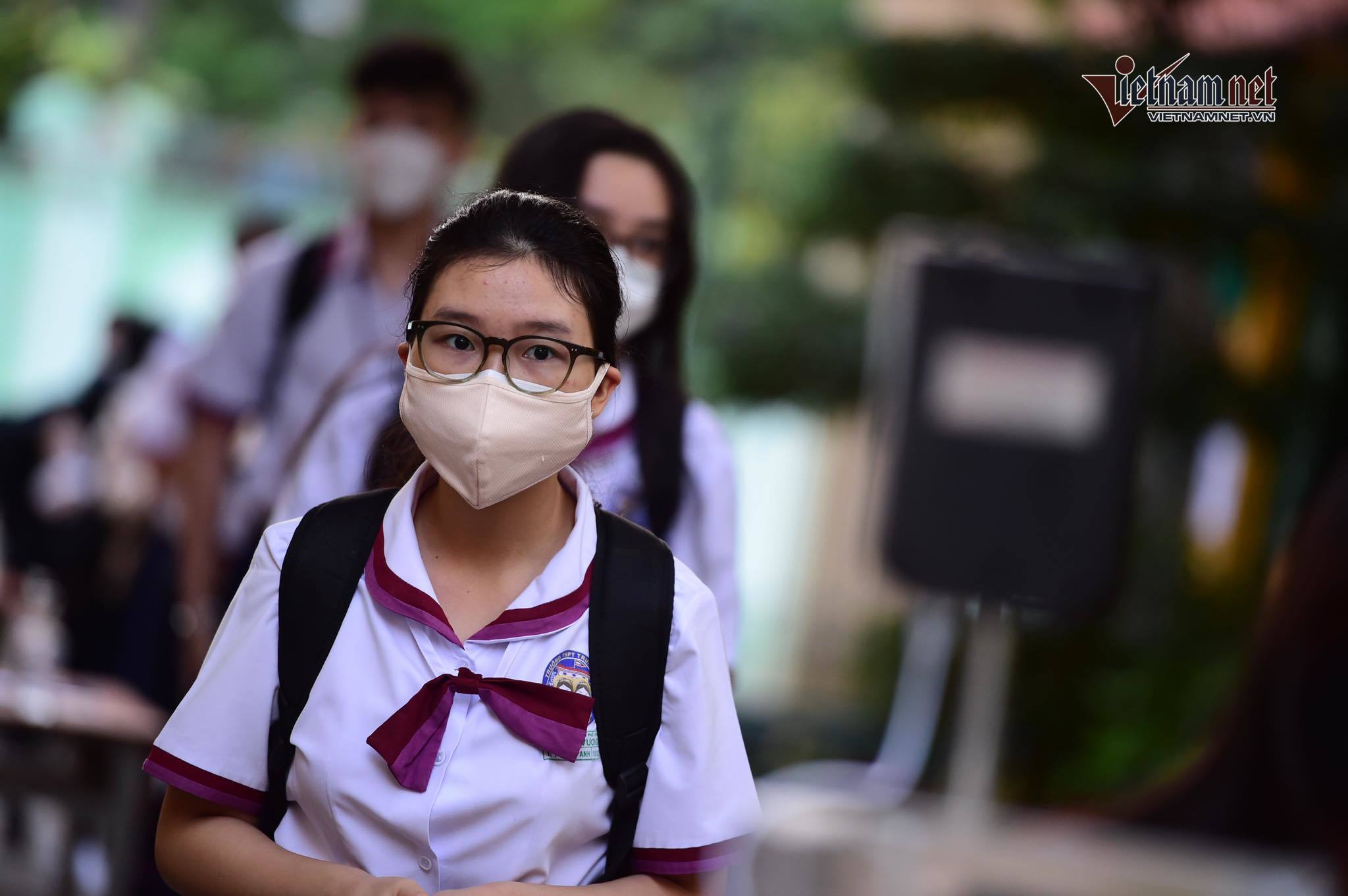 Measures to prevent and control the Covid-19 epidemic have been carefully prepared by schools in Ho Chi Minh City for many days. Photo: Truong Thanh Tung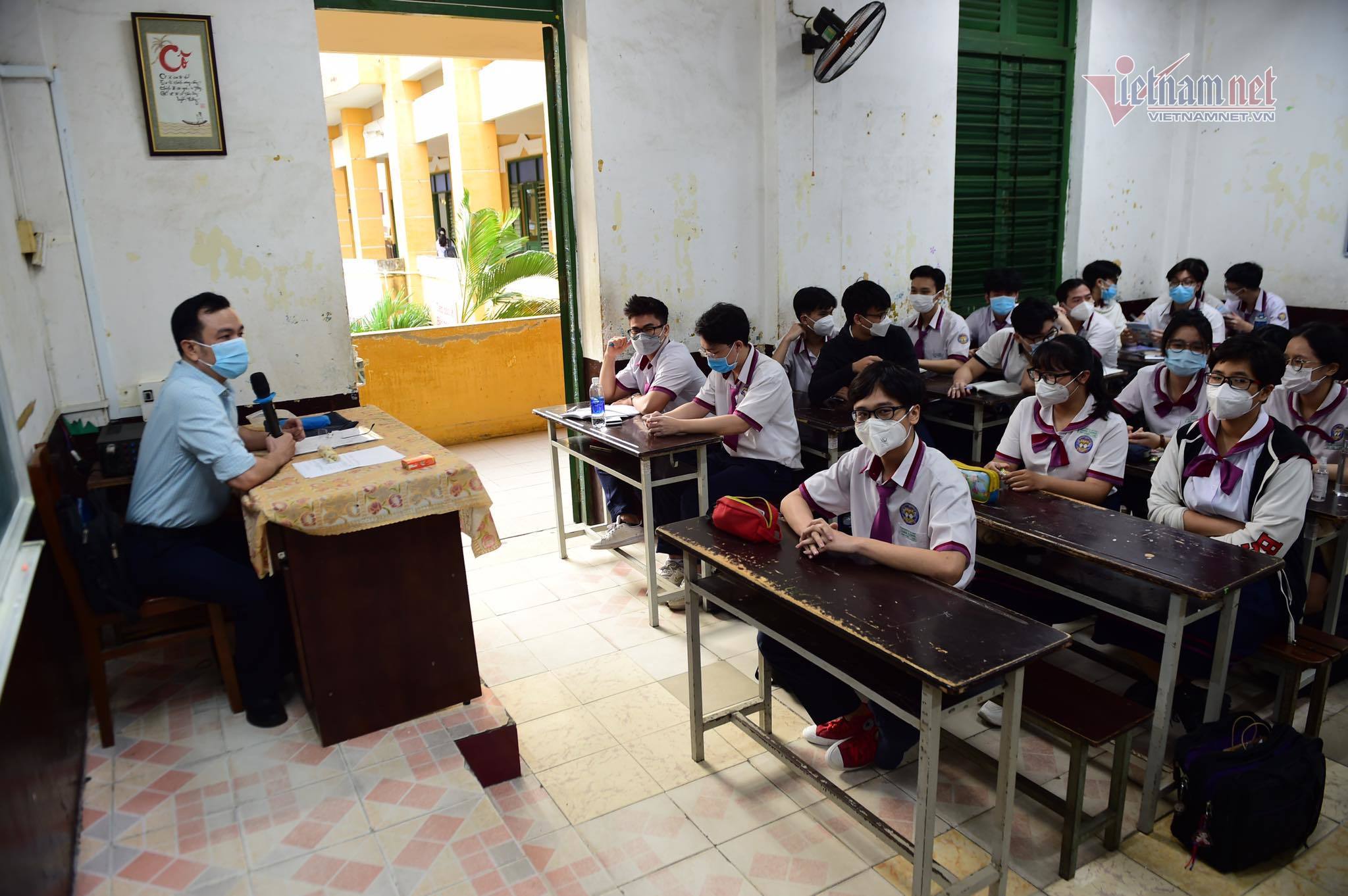 Classes started at 7am. Photo: Truong Thanh Tung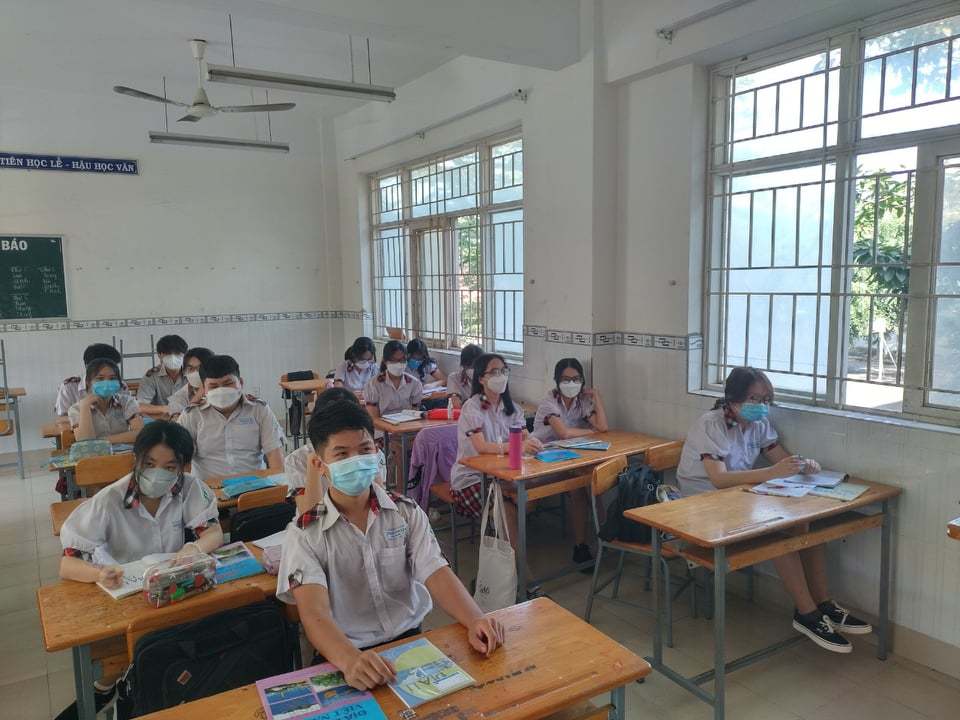 Students at Pham Van Sang High School.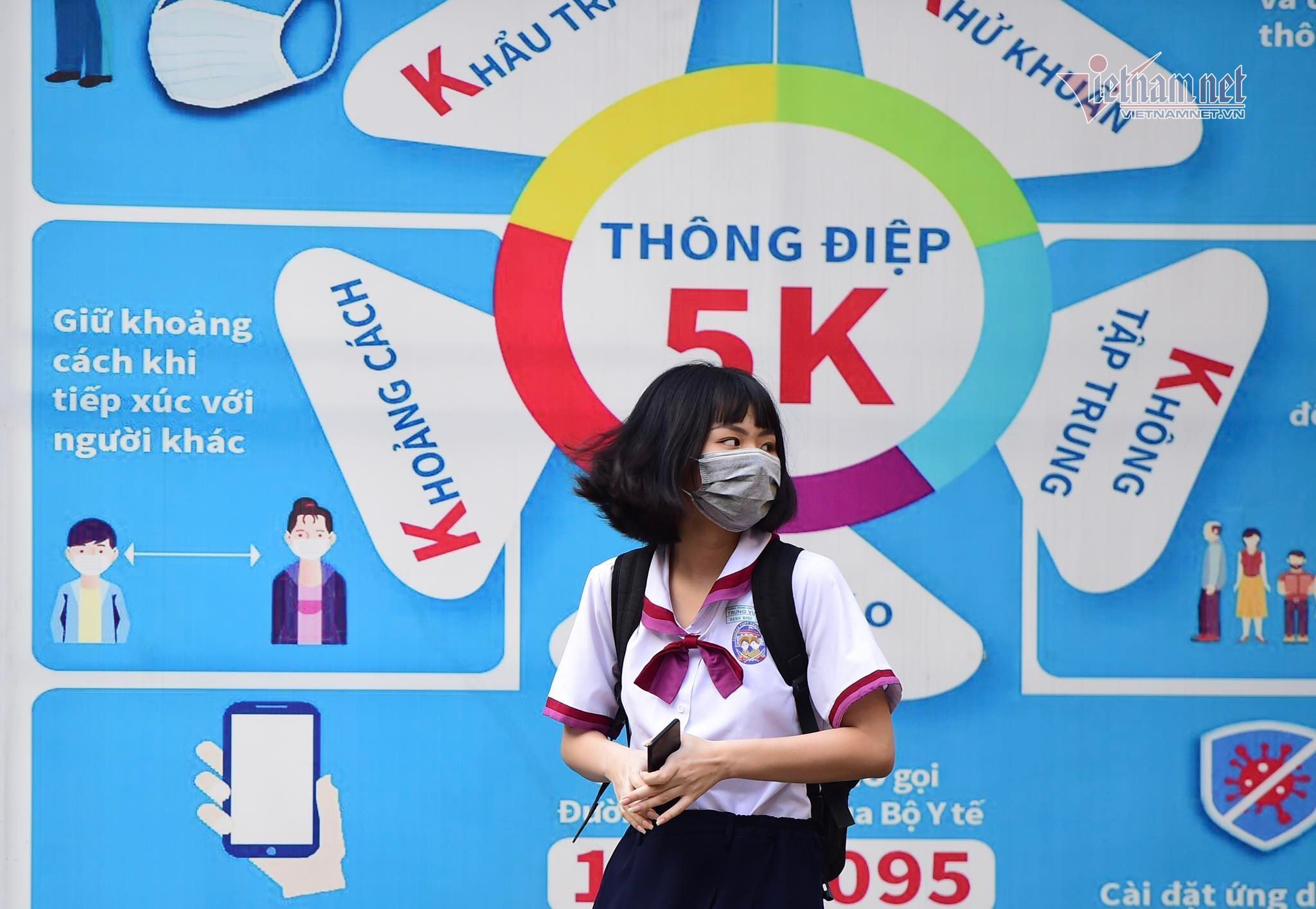 The 5K message is emphasized when students return to school even though they have been fully vaccinated. Photo: Truong Thanh Tung
Minh Anh – Phuong Chi
Schools in HCM City will reopen for 1st, 9th, and 12th grade pupils from December 13 for a two-week pilot period.
School principals and experts have welcomed the return of in-person learning as schools in Hanoi prepare for a limited reopening.